Vanessa Bryant Flashes White Smile in a Heartwarming Photo with Her Look-Alike Daughters
Vanessa Bryant, the wife of late NBA and former Los Angeles Lakers star Kobe Bryant, shared a delightful snapshot on her Instagram page that showed her and her daughters smiling for the camera. 
Vanessa Bryant warmed fans' hearts with a picture of her with her three daughters, Natalia, Bianka, and Capri. In the picture, the sweet girls and their mom posed with a family friend.
Bianka wore a green sweat jacket over a pink top, while Capri wore a red top as she sat between her mom and Bianka. Vanessa, on the other hand, wore a white top with butterfly drawings on it.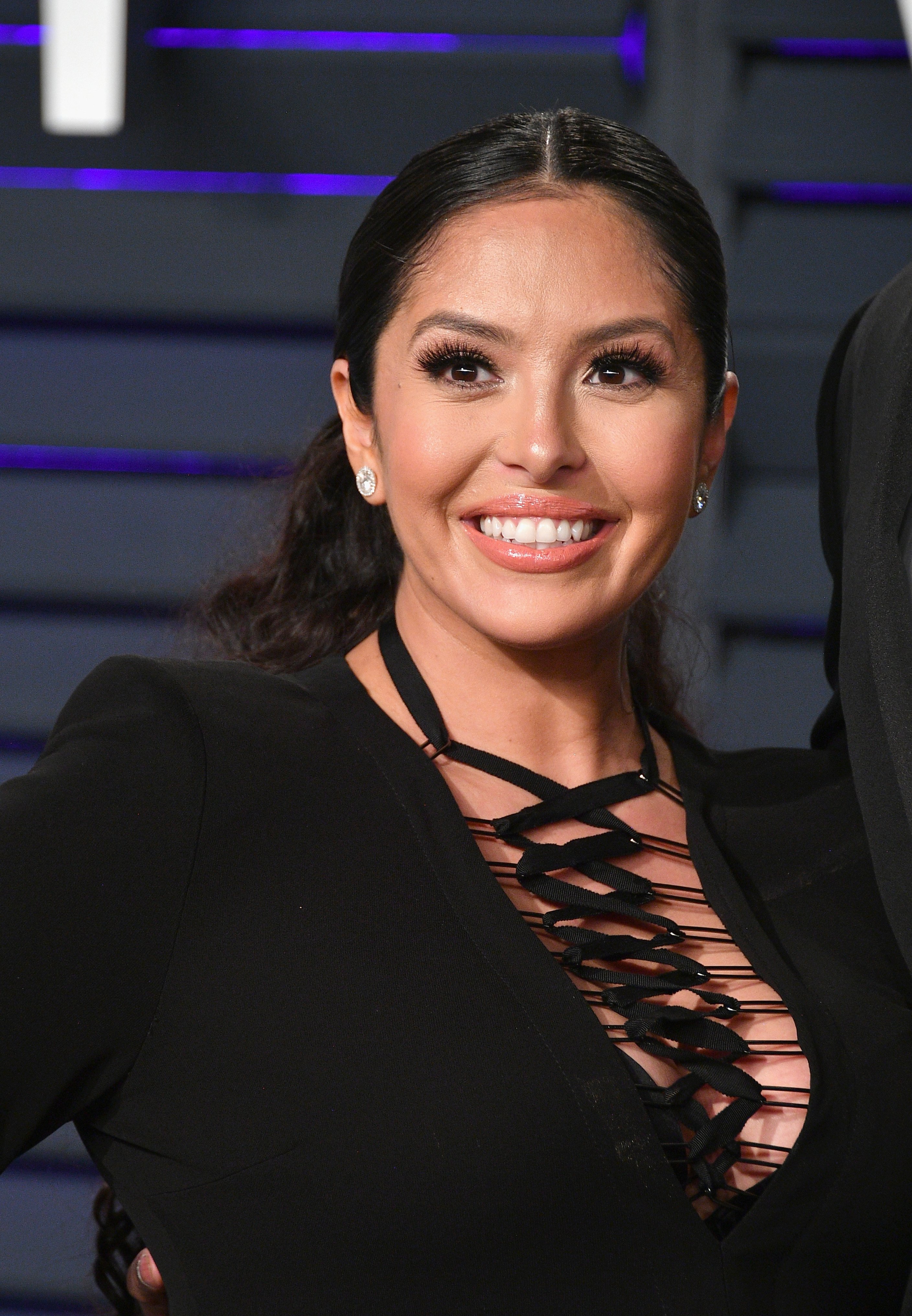 In the image, Natalia posed behind her mom, pouting her lips as she placed her hand underneath her chin. Vanessa, Bianka, and Capri smiled sweetly in the picture, which the proud mom captioned with a red heart emoji.
Some of her friends and fans commented on the snapshot. Candace Parker noted that the girls and their mom looked cute in the picture, while a fan said Capri was looking like her late older sister, Gianna.
The latter died along with her father and seven others in an ill-fated helicopter crash in January. Vanessa recently honored her late husband's memory when she introduced Time's Person of the Year in Memoriam featuring Kobe and Gianna. 
After her speech, a video montage that remembered some of the stars who died this year played.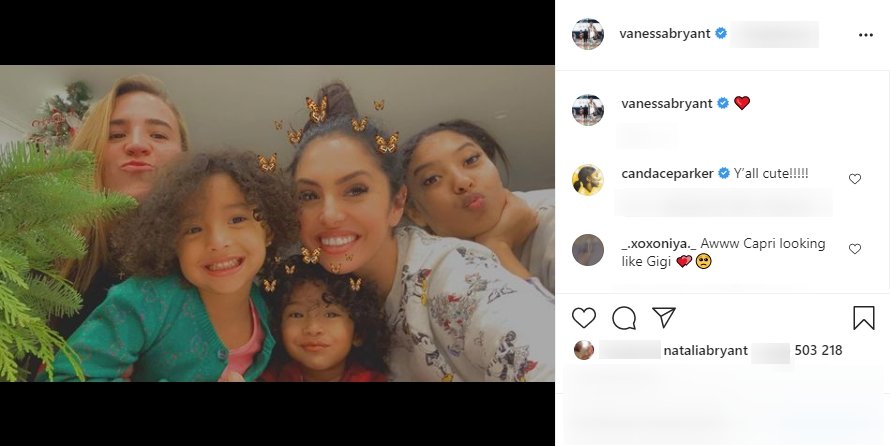 She spoke in a pre-recorded message during the magazine's Person of the Year In Memoriam presentation and said the world could not do justice to the grief felt during the year.
Vanessa stated that people experienced loss at every level of human connection from across the world to across the table. She added that many people lost their loved ones and national heroes.
Vanessa went on to continually count the lives of those who had died because of the COVID-19 pandemic. After her speech, a video montage that remembered some of the stars who died this year played.
It featured Kobe, Gianna, Alex Trebek, Chadwick Boseman, George Floyd, Breonna Taylor, Sean Connery, Ruth Bader, and many more. 
The picture Vanessa posted showed that she and her daughters are coping well and doing their best to remain happy despite Kobe and Gianna's passing. 
Vanessa has shared several photos and videos showing some of her and her daughter's moments with her close friends and fans since her husband's passing. 
On December 5, her daughter, Bianka, celebrated her 4th birthday, with the proud mom posting a sweet tribute to her, saying she brings so much sunshine to her family's lives. 
In September, Vanessa shared a heartbreaking photo that showed Bianka holding a framed portrait of her dad eight months after his death, bringing an outpour of emotions from her fans. 
Vanessa and her daughters were Kobe's great loves, and even though he is no more, he will always be remembered because the memories he shared with them and with the world will never die.