Cole Sprouse and Lili Reinhart Broke up 2 Times — Look Back at Their Romance
Fans are intrigued by the secretive romantic relationship between "Riverdale" stars actor Cole Sprouse and actress Lili Reinhart, which has reputedly ended at least twice.
Cole Sprouse, best known to fans as Jughead Jones, and co-star Lili Reinhart who plays Betty Cooper on the CW television series "Riverdale," were in a two-year romantic relationship and allegedly broke up twice.
Although Sprouse has put an end to speculation about their relationship status by announcing a definitive break, some still hope that the couple considered the most beautiful in Hollywood would get back together again, in true rom-com tradition.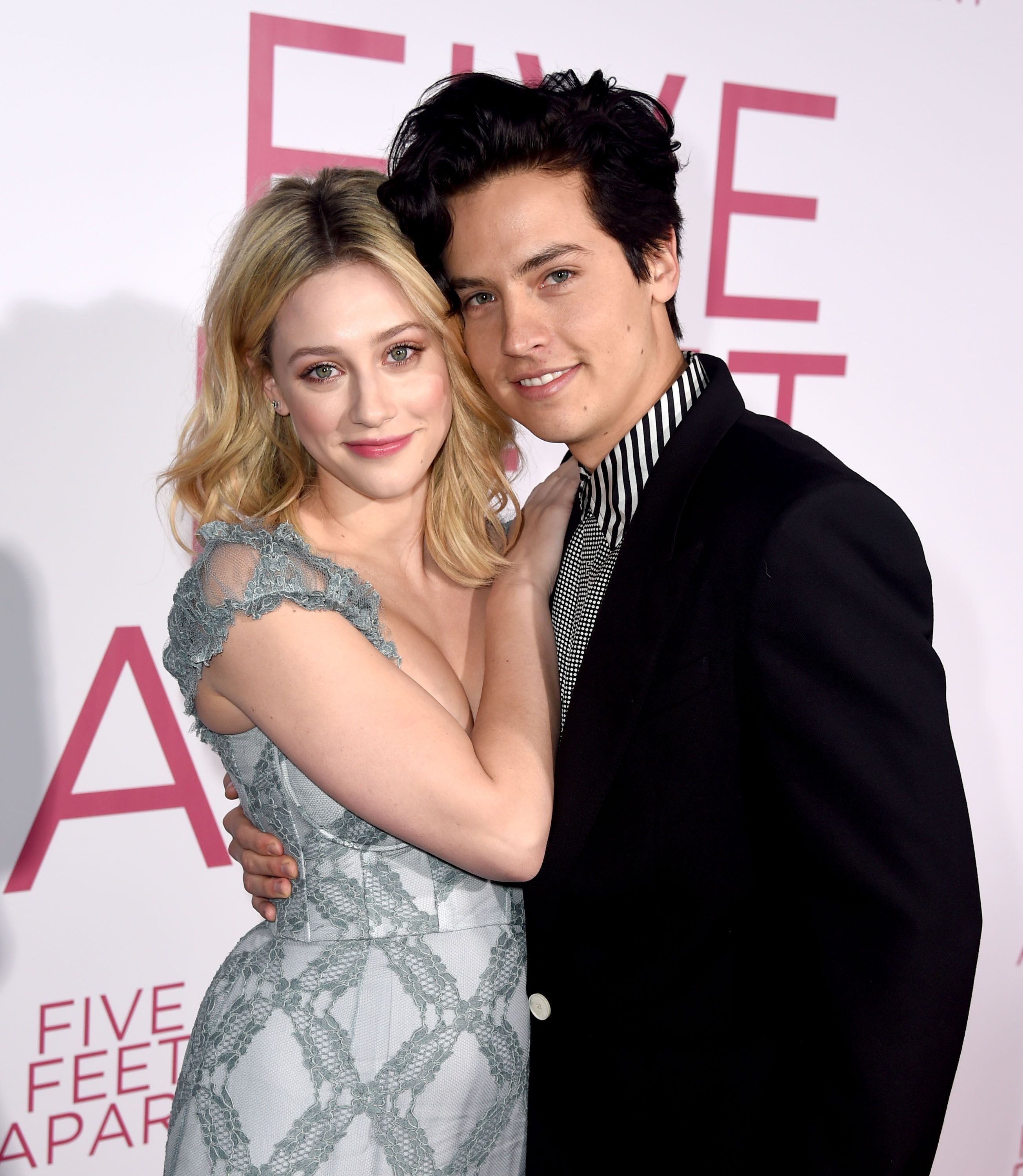 HOW IT ALL BEGAN
Lili Reinhart and Cole Sprouse met on the set of "Riverdale" in 2017, and less than a month after the series premiered, rumors started that the two co-stars were romantically involved. However, the two actors kept their relationship low-key.
The only confirmation that the romance even existed was a few cryptic posts of photos of Reinhart by Sprouse on Instagram, which added fuel to the speculation. Reinhart reciprocated by posting a snap of Sprouse captioned with a heart-eyed emoji.
Both Reinhart and Sprouse confessed that they were not averse to having to kiss each other on the set.
COMIC-CON LOVE
The 2017 Comic-Con provided fans with all the confirmation of the romance between Reinhart and Sprouse that they could have wished for -- the couple was spotted holding hands and kissing passionately at the event.
Also, Reinhart showed up at the  Entertainment Weekly party at the Comic-Con wearing Sprouse's maroon blazer, a sweet high school-style gesture worthy of a "Riverdale" romance. Sometimes real-life follows fiction.
LOVE DECLARED
Not long after, Reinhart revealed her feelings for Sprouse on Instagram on his 25th birthday, thanking him for the best year of her life and for taking her on a beautiful adventure. Their "Riverdale" co-star Skeet Ulrich (FP Jones) commented:
"They have great chemistry and they've been at our house with a lot of the Riverdale people and they always enjoy each other's company."
KISS AND TELL
Although they refused to officially confirm their romance, both Reinhart and Sprouse confessed that they were not averse to having to kiss each other on the set -- which hinted that they didn't mind it off the set either. Sprouse declared, tongue-in-cheek:
"They're contractually obliged to give me as many kiss scenes as possible this season. I wrote it into my contract."
KEEPING IT PRIVATE
Over the next two years, the couple kept dodging questions about their relationship while jetting off on romantic getaways to Hawaii, Mexico, and Paris, among other glamorous destinations where they were seen indulging in passionate PDA.
In early 2019, there were rumors that the couple had broken up, but they apparently worked out their differences, reconciled, and it seemed that they were back on cloud nine. A year later, in August 2020, Sprouse opened up about the end of the love affair in an Instagram post.
THE END OF IT ALL
Sprouse shared a beautiful photo of Reinhart standing in a sunlit forest bathed by light. In the caption, Sprouse revealed that their relationship had ended in January 2020 and thanked Reinhart for the opportunity to fall in love and be loved.
Sprouse urged fans not to believe everything they hear and went on to speak enthusiastically of Reinhart's new film, "Chemical Hearts," in which she co-starred with "The Walking Dead" actor Austin Abrams. The love may be over, but the friendship continues.