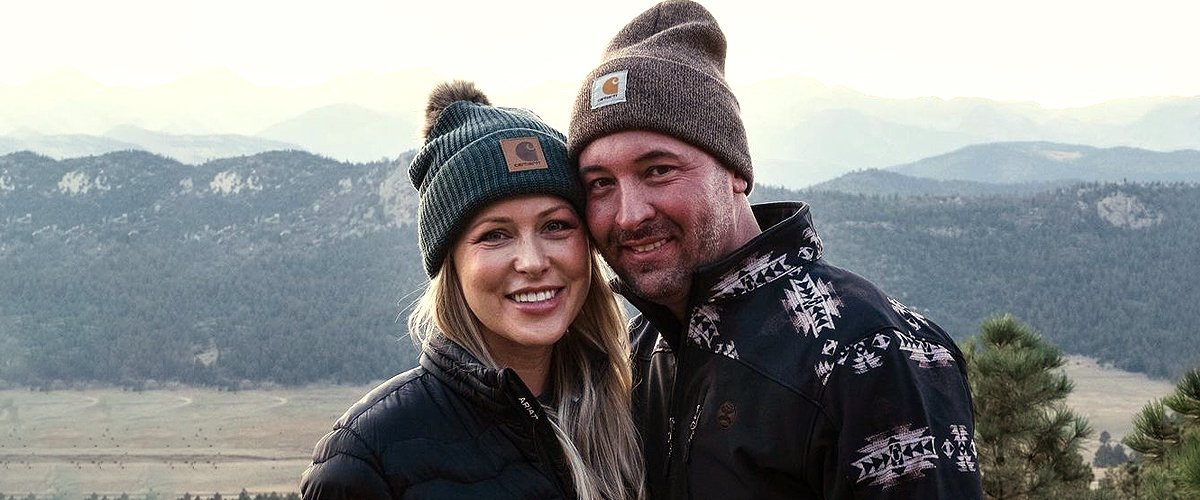 instagram.com/linseytoole
Exclusive: Freddy Harteis' Fiancée Linsey Toole on Her Son's Heart Issues and Lost Engagement Ring

This is the second part of the exclusive interview that Linsey Toole, Freddy Harteis' current partner, had with AmoMama. In the first part, which you can read here, Toole opened up on her career as a model, her life as a mom, and her 2019 feud with "The Real" co-host Jeannie Mai.
AmoMama (AM): We often hear people say that becoming a parent changed them. Did that happen to you and Freddy?
Linsey Toole (LT): One hundred percent. I think Freddy and I both lived a very selfish life. I think we were living lives that were all about us for a very long time. We weren't young when we had kids, so it's taken a little while to get out of that mold.
But when you have kids, you can't be all about yourself. You have to be all about them, and it's taken us a moment to be like, "okay, this is our life now. This is not about us anymore."
It's definitely changed the way we look at things, the way we see the world, the way we did things that used to be important to us are not important to us anymore, and the things that we used to not care about, all of a sudden, matter the most. It's definitely changed us.
(AM): How's Freddy as a father? Is he the strict one?
(LT): He's the fun dad. He is fun. He's happy all the time. He loves them. I do most of the labor; I'll be honest. [laughs]. I do most of the work, and he kind of comes in smiling and laughing. I'm the one that's here all day with them.
He's straight with our son. With our daughter, she can do no wrong. But with our son, he's strict, and I'm like, "he's just a baby." But for some reason, with our son, he's a little bit tougher.
But, overall, he's just the fun dad. They'll see him, and they'll light up, and they'll run to him. They probably like him more than they like me.
(AM): Also, what personality traits have your children inherited from you and Freddy?
(LT): Well, Emersyn looks just like me, but she's got [Freddy]'s strong-willed personality. She's very strong. She's stubborn. She wants things her way or the highway. She's very much so like that.
And then Huck looks like Freddy, but he's very sweet, and soft, and tender. It's like, they look like both of us, but they have the opposite personalities.
(AM): What would you say has been the most significant thing you've learned as a mom?
(LT): Well, I think it goes back to: life before was about myself. One hundred percent, when I wake up in the morning, it's all about them.
It doesn't matter if I'm sick, it doesn't matter if I don't feel good, if I drink too much the night before. Whatever the situation is, you have to wake up and do your job. That's it.
That's definitely something that I've had to learn to do. I can't sleep in anymore. I can't stay up late anymore. I can't do the things that I used to do. I have to think about them first. So, I think that's the most important thing I've learned in this process.
(AM): How is it like raising two young kids during the lockdown and this whole COVID-19 madness?
(LT): We didn't even notice that COVID was going on, honestly, because we live on a farm, and we're kind of out in the middle of nowhere, so we've played outside every day, and we still did the same things that we always did.
Our kids really don't watch TV – we don't really watch TV. So, we kind of got a lot of stuff done on the farm. Some of the essential places were still open, so we got to fix up our yard and do a lot of work outside. We kind of breezed by COVID pretty easily.
I used to have to go once a week since [Huck] was born to the heart doctor.
(AM): What about the biggest challenge or difficulty that you've faced as a mom?
(LT): I think me time is a big challenge for me. Not having me time anymore. I used to care about my hair, my make-up, my spray tan, all that. And now, it's not about me anymore.
I care a lot about my looks, and now, I wake up… even today [before the interview], Freddy was like, "why are you dressed and wearing make up?" And I'm like, "well, I got something to do!" He's like, "well, I'm here every day!" [laughs].
(AM): Also, are two children enough? I know that you also have a cat and many animals to take care of, but are you guys going for a bigger family?
(LT): I want a bigger family. As we had babies back to back, I think Freddy is a little bit overwhelmed. Two little babies are a lot, and it takes away time from him. I'm focused on them. So, I think, right now, he's kind of thinking, "man, this is a lot."
He is not necessarily looking forward to more children. But I'm the opposite. Whereas I didn't want kids before, now I want more. And he really wanted kids, but now he's like, "Wow, wow, wow. We have a lot." So, we're kind of talking about it, but we're really not sure yet what we're going to do.
(AM): We're glad to hear that although Huck has been dealing with some minor heart issues since he was born, he will grow out of them over time. How did you and Freddy manage the stress that came with that situation?
(LT): I've been really stressed. Freddy's been patient. He's really good about being patient with stuff like that, and he's kind of like, "okay, let's just go to the doctors and listen to what they have to say. Let's just keep checking up on it." Whereas I'm more emotional about it.
Huck's had the issues since he was born, so I used to have to go once a week since he was born to the heart doctor. And, every time, they do the exams on his heart, and they do the sonogram, and then you're waiting in that waiting room for what seems like an hour until somebody comes.
Freddy asked me to marry him last year. I lost the ring two weeks later.
You're just constantly going through turmoil because you're just like, "oh my gosh, what are they going to say? What are they going to tell me? what did they see?"
Every week, it was extremely stressful for me because I was going to the doctor's visits, and Freddy would just hear kind of the feedback from the doctor's visit, whereas I was going through them.
I was sitting and waiting for that answer about whatever was happening with the baby. So, it's been more stressful for me than him, so I was crying when I got the news that it was minor and he was going to be okay. And Freddy was kind of, "great!"
(AM): What are you and Freddy working on at the moment? Do you guys have something special prepared for 2021?
(LT): Well, Freddy asked me to marry him last year. I lost the ring two weeks later. I don't know what happened to it. I'm not really sure. He got this ring custom-made, and I'm not really sure what happened.
I think a construction worker in our house actually stole the ring because I've searched high and low and I've not been able to find it.
We've been engaged for a long time, but I have not had a ring on my finger. So, I'm hoping that this year, another ring will be on my finger, and we can move forward with that.
(AM): Are you guys planning to marry this year? Or, because of COVID-19, are you waiting for things to calm down a bit so that you can prepare a proper wedding?
(LT): I think we'll probably wait. We're not in any rush. We have two kids together and a beautiful family. We're not in any rush. We want to do it right. But we'll probably have something small here at our house, like in our backyard. So, COVID probably wouldn't mess up with that too much. But, most likely, we'll wait until things settle down.
Nowadays, Harteis and Toole have their hands full. Apart from their impending wedding, they have two adorable children to raise and a ranch to run. The second season of Harteis' TV show, "The Maverick," is also available on Wild TV.
Please fill in your e-mail so we can share with you our top stories!