Jamie Foxx Defies His Age as He Poses in Instagram Snaps Rocking Designer Tracksuit & Coat
"In Living Color" star Jamie Foxx rocked a designer tracksuit set as he modeled chic sunglasses by his eyewear brand Privé Revaux Eyewear in a bunch of age-defying photos. 
Actor Jamie Foxx is living his best time, and while he is at it, he wants to spread some positivity. The "Django Unchained" star took to Instagram to show a fresh new look while appreciating life.
In the photos, Foxx looked handsome in a designer purple tracksuit. He threw in a heavy black jacket with fur over and posed in front of a door while going through his phone.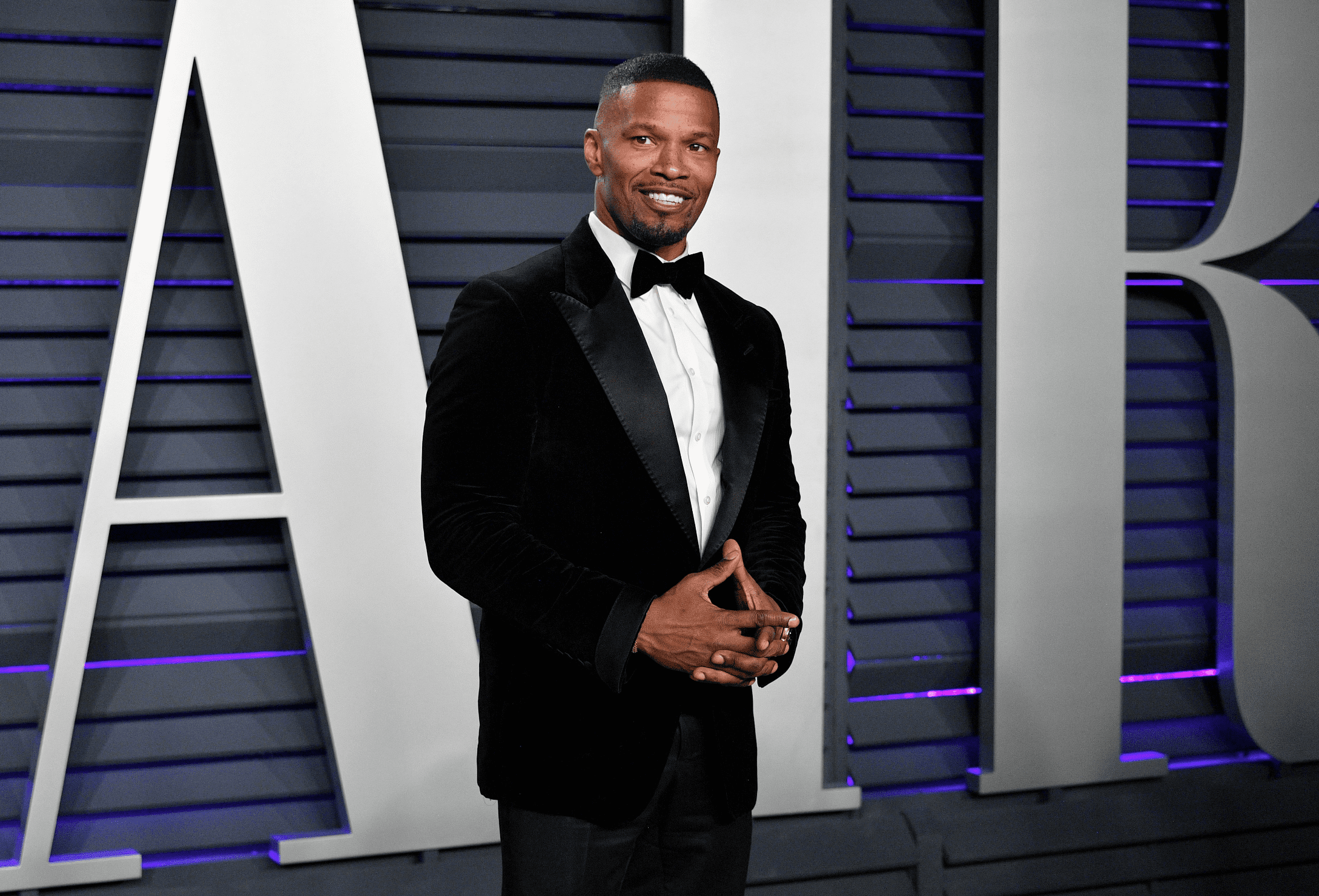 Foxx modeled champagne gold "The Glide" sunglasses from Privé Revaux Eyewear that retail for $39.95. With a clean-cut beard and neatly trimmed hair, the actor was ready to steal hearts. 
Foxx kept the caption simple with hashtags like "Focused" and "Blessed" — no explanation needed. The actor is thriving, and he wants to let the world know. Fans were ecstatic to see it in the chic avatar. 
"Bro, you stay with a sharp cut," NBA shooting coach Chris Matthews wrote. "Looking sharp, Mr. Fox," gushed one fan. Foxx could hit the red carpet with that casual look, and people would still stare. 
Foxx shared that "Soul" had been nominated for a Golden Globe in the Best Animated Feature Film category.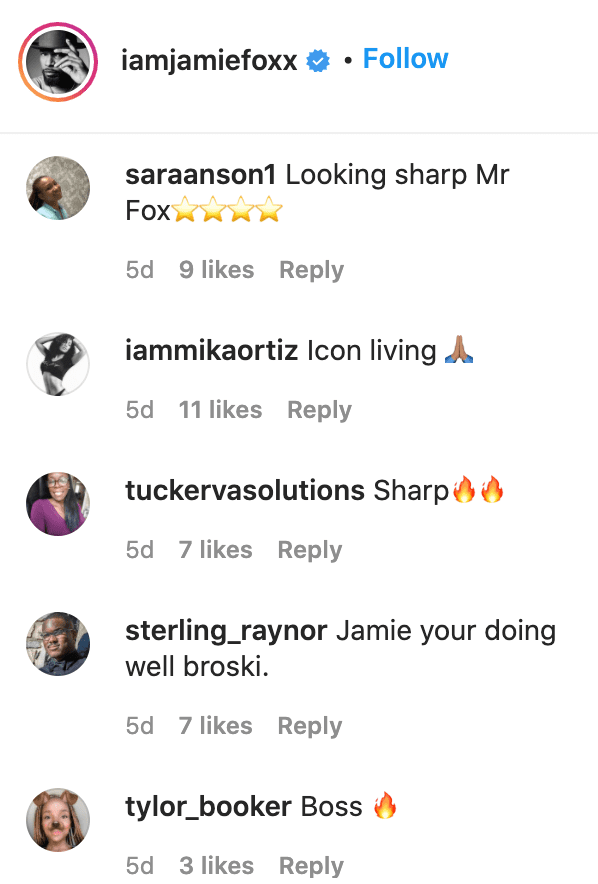 Privé Revaux Eyewear was founded by David Schottenstein, who partnered with Foxx, Ashley Benson, Hailee Steinfeld, and Jeremy Piven. In an interview with Forbes, Schottenstein said the goal was to make eyewear affordable.
"There's nothing I enjoy more than discovering incredible value and bringing that value to customers."
Business aside, Foxx is also busy with acting projects. Recently, he was nominated for an NAACP Image Award in the Outstanding Character Voice-Over Performance category for "Soul," a 2020 animated film.
The actor took to Instagram to celebrate the nomination. "[Phylicia Rashad and Angela Bassett] were brilliant for this movie," he said of his co-stars before thanking all the fans for making it an instant classic. 
In another post that followed shortly, Foxx shared that "Soul" had been nominated for a Golden Globe in the Best Animated Feature Film category. He could not be more excited. 
Foxx said he was humbled to be a part of the amazing project. The film, which was released on Disney+ on December 25, 2020, celebrated the little things in life and highlighted the importance of values.