Tennessean: Jim Weatherly, 'Midnight Train to Georgia' Songwriter Dies at 77 in Nashville
Talented songwriter Jim Weatherly, whose song "Midnight Train to Georgia" won the Grammy, has passed away at his home in Nashville.
Jimi Weatherly, 77, was a talented singer and songwriter, especially of country music, known for his greatest hits including "Midnight Train to Georgia," "Neither One of Us Wants to Be the First to Say Goodbye," and "You're the Best Thing (That Ever Happened to Me). "
The musician was born in 1943 in Pontotoc, Mississippi, and as a teenager, he began writing songs. Later, while attending the University of Mississippi, he played in a band and played football.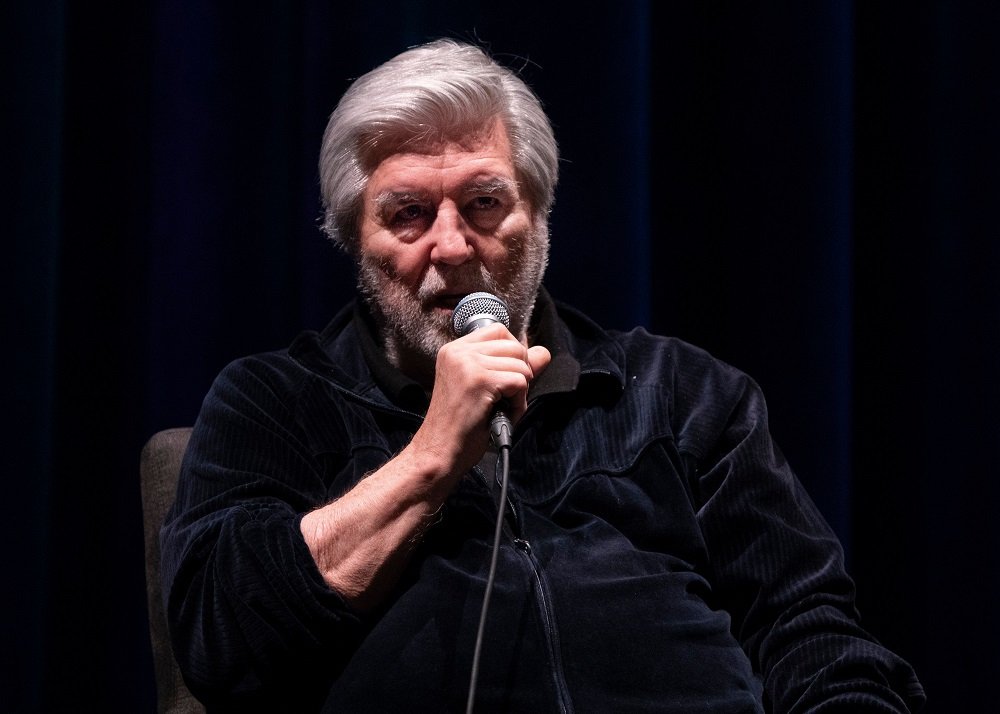 He was the quarterback who led his Ole Miss football team to the national championship in 1962 and 1963. After graduating from college, he put aside a playing career to pursue his dream as a musician.
Weatherly left his home in Pontotoc and moved to Los Angeles, California. The songwriter became famous when Gladys Knight and the Pipes recorded a cover of his song "Midnight Train to Georgia."
Jim Weatherly helped lead Ole Miss to an undefeated season, the 1962 SEC championship and the national championship, according to several ratings.

He went on to write some of Gladys Knight & the Pips' greatest hits. https://t.co/ztY9N2793U

— USA TODAY (@USATODAY) February 4, 2021
MUSICAL SUCCESS
During the 70's Weatherly's compositions were recorded by the most recognized and talented singers. In 1973 "Midnight Train to Georgia" received the Grammy Award for Best R&B Vocal Performance by a Duo or Group.
The song was included in Rolling Stone's top 500 songs of all time, where it peaked at number 438 and was inducted into the Grammy Hall of Fame in 1999. The song was released on Knight's 1971 album along with another hit, "Neither One of Us."
Jim Weatherly, a singer-songwriter who penned "Midnight Train to Georgia," "Neither One of Us" and "Best Thing That Ever Happened to Me," has died. He was 77. https://t.co/afy48raAES

— NPR Music (@nprmusic) February 5, 2021
RECOGNIZED TRAJECTORY
Weatherly is probably one of the ten most talented composers in all of American history. He was elevated to the Songwriters Hall Of Fame in 2014 by Charlie Monk.
He was also inducted into the Nashville Hall Of Fame in 2016, with 12 albums recorded over a 50-year musical career. To sum up his life and legacy, Weatherly published a biography, Midnight Train, in 2018.
R.I.P.: The legendary songwriter wrote songs for Ray Price, Kenny Chesney, Kenny Rogers and so many others: https://t.co/v9Bp0qpD4S

— Taste of Country (@TasteOfCountry) February 4, 2021
IRREPARABLE LOSS
The singer passed away at his home in Tennessee on February 2 at the age of 77. The news was confirmed by music mogul and family friend Charlie Monk. His family has said that his death was due to natural causes.
He is survived by his wife Cynthia and the two children he had with her: Zack and Brighton. The funeral services would be private. Knight said that he would miss him very much, that he loved him and always would. He grew a love for country music in her.
Very sad 2 learn of the loss of my dear friend Jim Weatherly. Jim was a HoF songwriter with a massive catalogue of hit songs spanning 4 decades. Jim co/wrote a song called Someone Else's Star that changed my life forever. For that I'm eternally indebted to him #ripjimweatherly pic.twitter.com/jTS5Lr31qE

— bryan_white (@bryan_white) February 5, 2021
OTHER ABSENCES IN 2021
The singer-songwriter is not the only loss of this year 2021 because with only a few days elapsed, several have left. Of note is Christopher Plumer's departure at 91, who died at his home in Connecticut on February 2.
On February 4, at 44, another who passed away was actor and
comedian Dustin Diamond,
best known for his role as Screech on the hit '90s "Saved by the Bell." Diamond passed away from cancer, and his former costars paid tribute to him on social media.