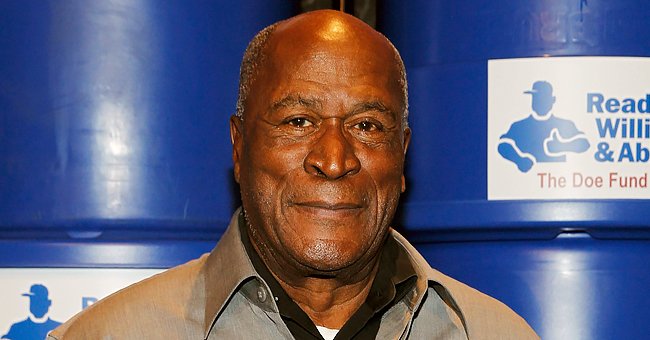 Getty images
'Good Times' Star John Amos' Daughter Shows Her Beautiful Brown Eyes Posing in a Floral Cape
Shannon Amos, the only daughter of "Good Times" actor John Amos, looked stunning in a new picture that saw her rocking a floral outfit while showing off her gorgeous brown eyes.
John Amos's daughter Shannon Amos is a timeless beauty, and once again, she is showing off her good looks with a little more attention to her distinct facial features.
Taking to her Instagram story, Shannon showed off her beautiful brown eyes in a photo that saw her rocking a white tank top and a colorful, lightweight cape.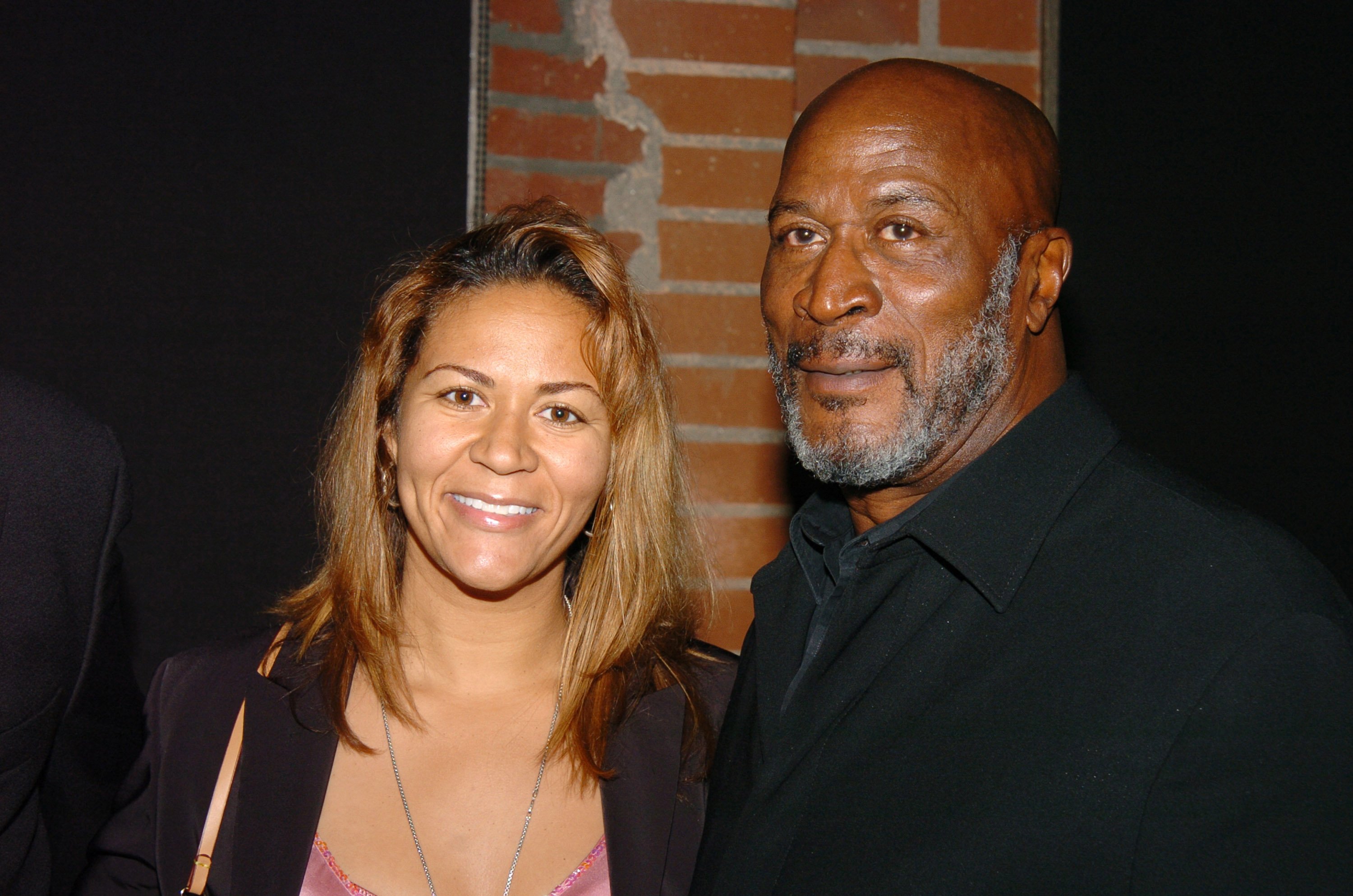 John Amos and daughter Shannon Amos at Cure Autism Now's third annual "Acts of Love" in Los Angeles, California | Photo: Getty Images
Shannon accessorized her outfit with a charming silver necklace and matching earrings. She wore her brown faux locks in a cute ponytail falling over her shoulders.
With the sun shining against her skin, Shannon sported a subtle glow while flashing a charming smile. Altogether, she looked incredibly gorgeous in the photo.
As the daughter of one of Hollywood's most respected veteran actors, Shannon had an early exposure to showbiz, learning invaluable lessons that would later prove useful.
Following her high school education, Shannon landed an internship with famous director Spike Lee. It was while working with him that she kicked off her dreams as a producer.
In 2001, Shannon left BET and moved to Los Angeles where she started a career in directing music videos.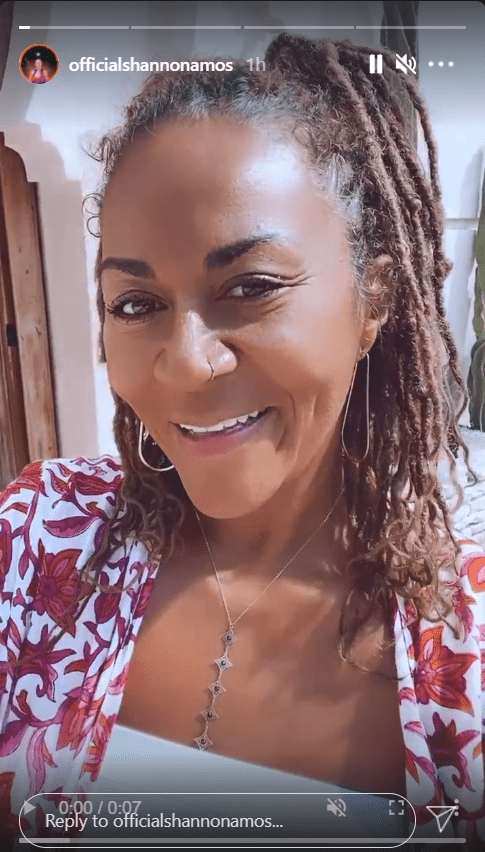 Shannon Amos flaunts her beautiful brown eyes while clad in a floral cape. | Photo: Instagram/officialshannonamos
Shannon would later work as a production assistant on MTV where she quickly rose to become an associate producer. She has also worked on the Emmy Award-winning series "America's Most Wanted."
Despite her already impressive resume at the time, Shannon hoped to work for BET and persisted in sending her resume to the network every week for several months.
Her dream later came true when she was employed as a producer, bringing all of her talents and skills into her new role. Unsurprisingly, she soon became a director of original programs.
In 2001, Shannon left BET and moved to Los Angeles where she started a career in directing music videos. She worked with some of the industry's biggest names, including Dr. Dre and Snoop Dogg.
Shannon has also worked with Warner Bros. Home Entertainment, where she produced "Blood Diamond," "Letters from Iwo Jima," and many more.
After garnering enough experience across several entertainment industry fields, Shannon launched Afterglow Multimedia LLC, a company aimed at producing digital content and managing YouTube stars.
Today, Afterglow is a huge success as the company has an impressive list of clients that include ESPN, BET, and Russell Simmons' All Def Digital.
Shannon's success in entertainment is no surprise. Her father made history as the first Black father of a complete TV family on "Good Times," and even today, his legacy in Hollywood is still felt. In this case, the apple really didn't fall far from the tree!
Please fill in your e-mail so we can share with you our top stories!