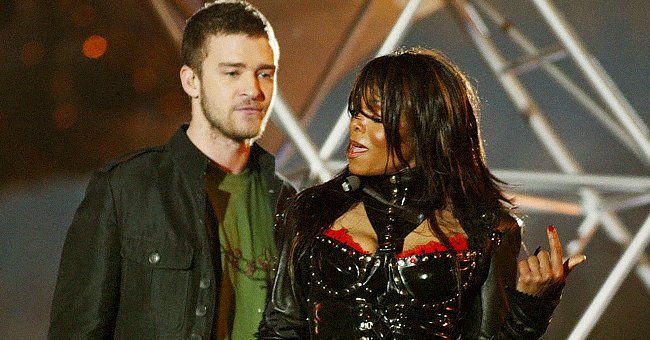 Getty Images
Inside Janet Jackson & Justin Timberlake's Infamous Super Bowl Performance from 15 Years Ago
Seventeen years ago, fans and viewers worldwide witnessed a bizarre moment during a Super Bowl performance after Janet Jackson experienced a wardrobe malfunction that led to her breast being exposed.
In its rich history, the Super Bowl has played host to many great performances from some of the world's biggest stars, but one that many would rather forget came in 2004.
On February 1, 2004, Janet Jackson and Justin Timberlake graced the Super Bowl XXXVIII Halftime Show stage. Fans in Houston's Reliant Stadium and viewers worldwide enjoyed the show when the ridiculous happened in the split of a second.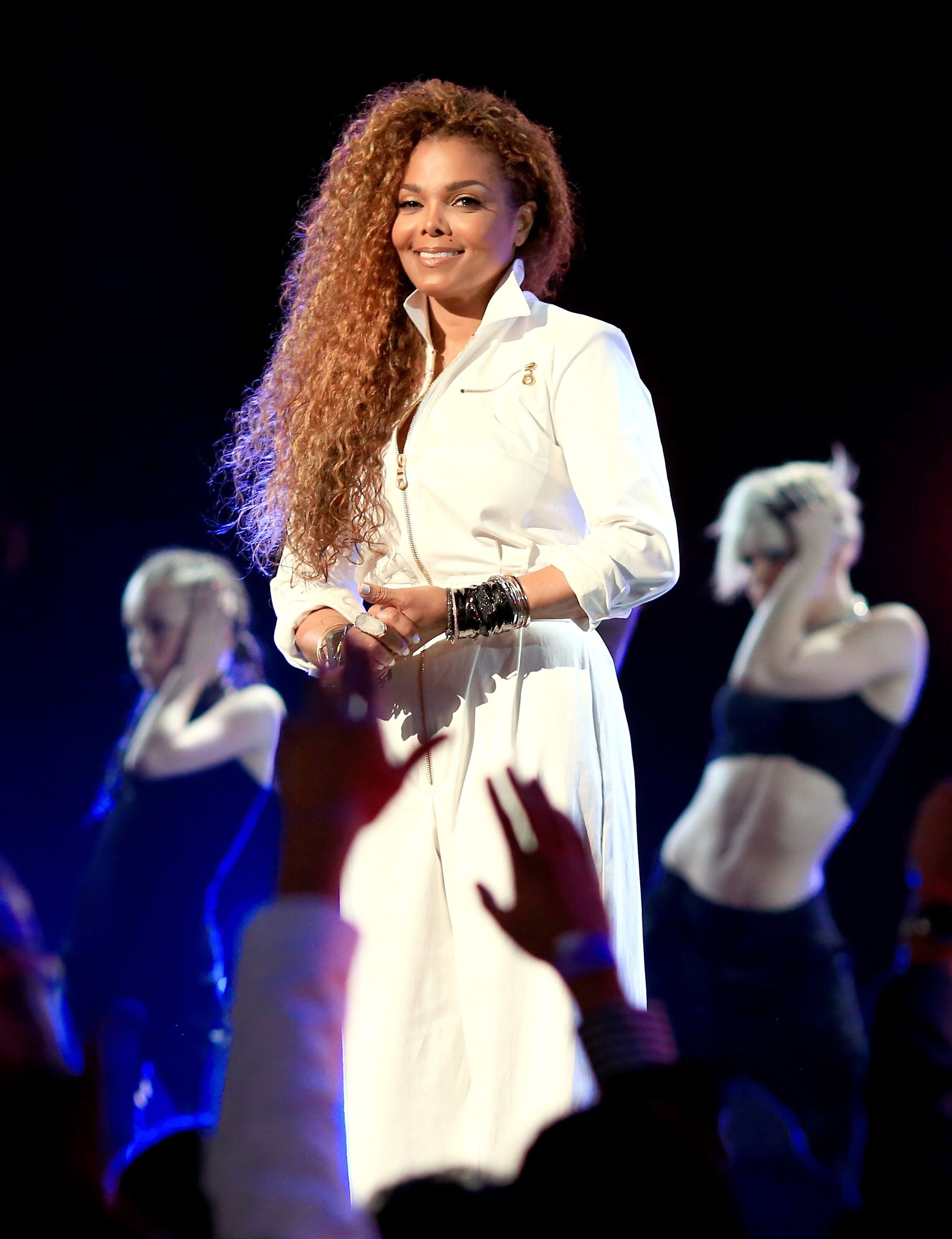 Janet Jackson speaks onstage during the 2015 BET Awards held at Microsoft Theater on June 28, 2015 | Photo: Getty Images
Jackson's bare breast was exposed—accidentally or otherwise—by Timberlake, with millions of viewers and fans witnessing what had happened. It took just nine-sixteenths of a second for the shocking occurrence to happen.
Since that fateful day, many questions have been raised and continue to be raised on what really transpired between Timberlake and Jackson.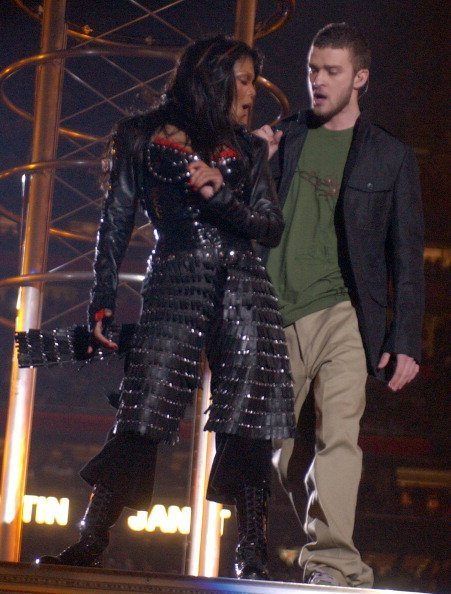 Janet Jackson and Justin Timberlake during Super Bowl XXXVIII Halftime Show at Reliant Stadium in Houston, Texas, United States | Photo: Getty Images
Some people wondered if Timberlake, who pulled at Jackson's leather bustier towards his hit song's climax, "Rock Your Body," pulled more fabric from her dress than he should have.
Others wondered if MTV knew more than they let on in the aftermath. Some other fans also wondered how artists like Nelly, Diddy, Jessica Simpson, and Kid Rock, who also performed on the night, felt about their performances being overshadowed by the incident.
Though no one knows the answers to these questions, the aftermath of Jackson and Timberlake's performance, which became known as "Nipplegate," turned wild, especially for the former's career.
Jackson's career took a hit after then as CBS and MTV's parent company, Viacom, blacklisted her and kept her off its television networks and radio stations. Other media entities soon followed suit.
The Grammy Awards also rescinded its invitation to her to present a Luther Vandross tribute. However, despite Janet's career taking a hit, Timberlake's went on a rise.
Janet also issued a fulsome apology following "Nipplegate," saying Timberlake was only meant to reveal her red lace bra...
He was invited to the Grammy Awards and went on to win multiple MTV Awards. In 2018, he made another appearance at the Super Bowl, which generated criticism from some fans, who felt he did not support Jackson well enough.
He initially revealed in the aftermath that he stumbled through the incident and had his wires crossed, adding that it was something one has to move forward from and learn from.
He later revealed he had resolved the situation and made peace with Jackson but did not explain that in detail as he valued his relationship with her.
Meanwhile, Jackson also issued a fulsome apology following "Nipplegate," saying Timberlake was only meant to reveal her red lace bra and not her breast. She apologized to anyone offended by their actions as it was not her intention to go that far.
In a 2006 chat with Oprah, she suggested she felt left hanging to a certain degree by Timberlake but said he had reached out to her.
While Nipplegate proved to be a forgettable Super Bowl experience, the show has continued to live up to its billing, with many unforgettable performances following since then.
The latest installment, Super Bowl LV, held on Sunday, had Eric Church and Jazmine Sullivan giving a sweet rendition of the National Anthem.
Their performance would surely go down in history, adding them to the long list of the most memorable National Anthem Singers at the Super Bowl.
Please fill in your e-mail so we can share with you our top stories!