Whitney Houston's 1991 Iconic Performance & More Memorable Super Bowl Anthem Performances
The Star-Spangled Banner is one of the most challenging songs for a performer. Whitney Houston is heralded for setting the standard during her 1991 Super Bowl rendition that many others have been unable to replicate. 
Several performers, including Cher, Luther Vandross, and Aretha Franklin, have had the honor to sing the National Anthem at The Super Bowl. While most have done well, the late Whitney Houston remains the vocalist to emulate, if not beat. 
A then-27-year-old Houston teamed up with musical director Rickey Minor, who spoke of struggling to convince the NBC and NFL executives, and the orchestra to tinker with the song's arrangement. Minor asked everyone to trust him.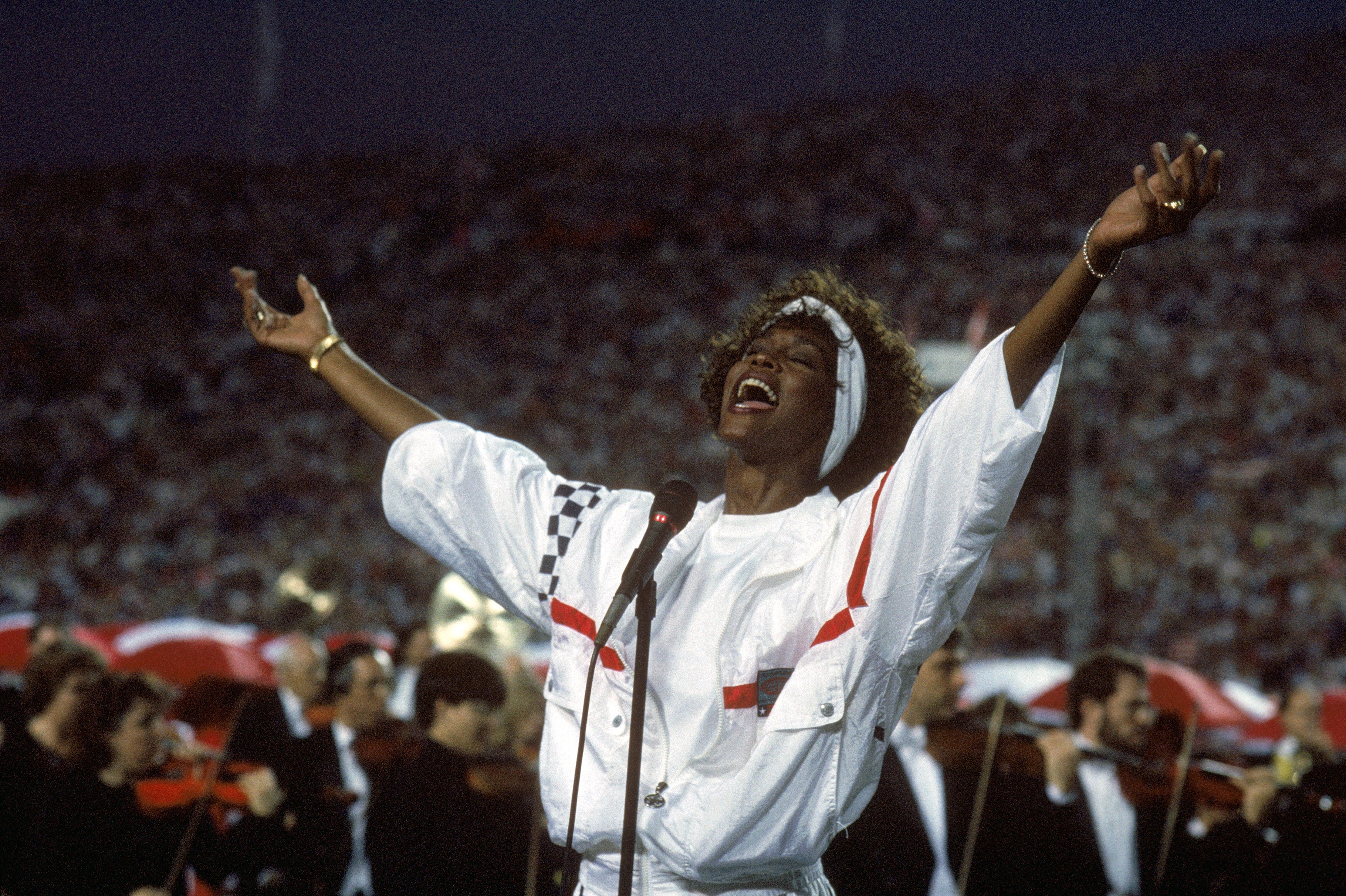 Minor said the first verse opened strong, but the second verse was deliberately slow to allow Houston, who was at the top of her career with a new album and an upcoming tour, room to breathe. Houston revealed the importance of that time, saying: 
We were in the Gulf war at the time. I could see in the stadium, the fear, the hope, the intensity. We just needed hope to bring our babies home. That's what it was about for me."  
So overwhelming was the response to Houston's performance that Arista Records announced three days later that the song would be available to buy on cassette and VHS, with sales going towards a war-related charity.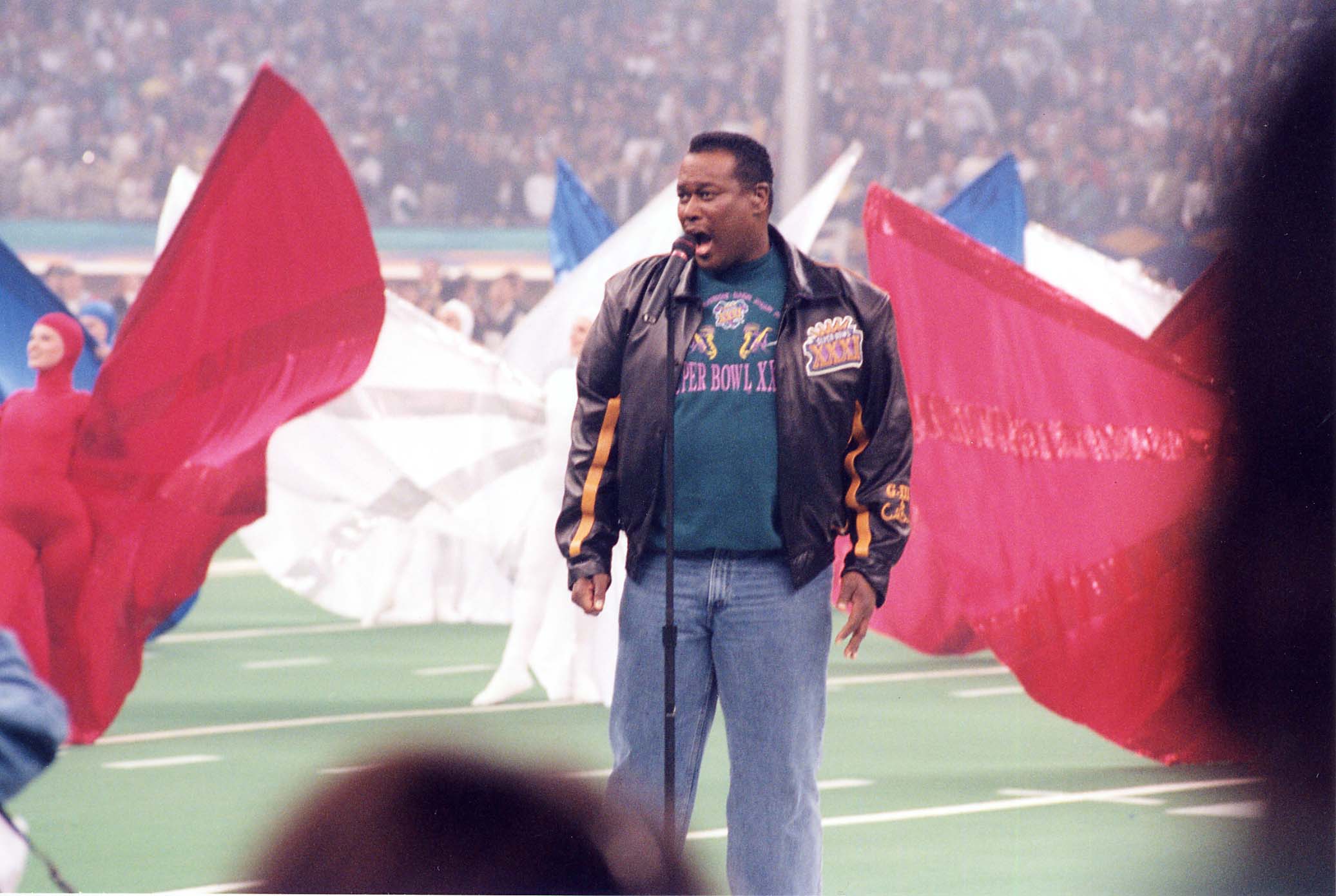 The late Luther Vandross also excelled six years later, with Miss Louisiana, Erika Shwartz Wright accompanying him as the sign language interpreter. In 1999, Cher captivated audiences dressed in a bright sequin top with lace detail.
Amanda Gorman made history as the first-ever poet to perform at the Super Bowl Sunday.
By 2006, New Orleans was recovering from the devastation of Hurricane Katrina. As such, soul diva extraordinaire Aretha Franklin did a duet with New Orleans native Dr. John of the Neville Brothers in a touching tribute.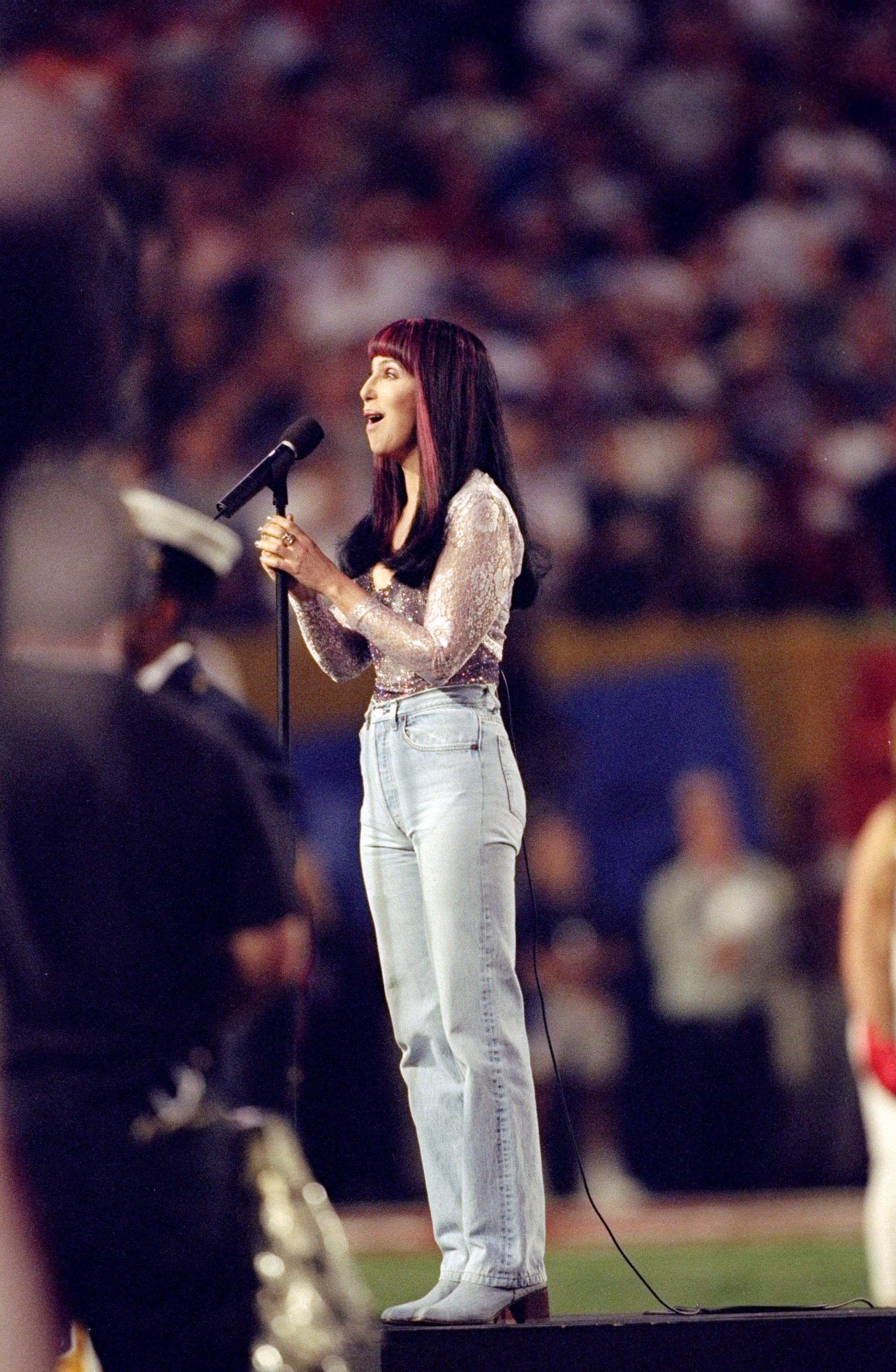 With 2021 being the 30th anniversary of Houston's iconic rendition, R&B singer Jazmine Sullivan felt a little more pressure when she took to the stage this past Sunday alongside Eric Church, as the songstress revealed: 
"Obviously nobody can do another version, a better version than Whitney, but I'm just here to represent for my people and go up there and sing and bring some soul to it." 
Sullivan added she was completely surprised when the opportunity arose for her to join this historical list of performers and felt incredibly blessed to join their rank. 
This year's pregame event also saw Poet Laureate Amanda Gorman deliver some moving words alongside footage of three people who the NFL selected as honorary team captains. Each hero made a difference throughout the pandemic.  
They included nurse Suzie Dorner, who runs the COVID ICU at Tampa General Hospital, Marine veteran James Martin, who helped veterans connect with their families virtually, and teacher Trimaine Davis who got school kids internet access.
1/2 Humbled to be the first poet to perform at the Super Bowl! I'm so excited to place poetry at the forefront of the most watched U.S. television broadcast, & to honor 3 heroes of the coronavirus pandemic. Can't wait for the world to hear their stories! https://t.co/UBLqZhZpTA

— Amanda Gorman (@TheAmandaGorman) January 28, 2021
It was an exciting time for Gorman, 22, who has made history as the first-ever poet to perform at the Super Bowl Sunday and shared the honor she felt in putting poetry on a stage as big as the international event. 
After the youngster's stellar performance during President Joe Biden's Inauguration last month, Gorman revealed was sure to let her followers know that talks to perform at the Superbowl had begun long before her inaugural success.