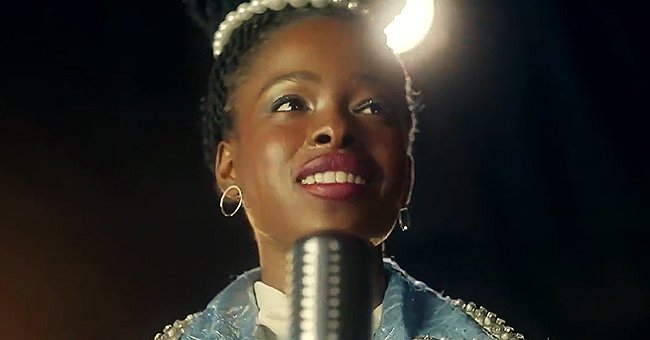 twitter.com/NFL
First Poet to Perform at the Super Bowl, Amanda Gorman, Honors COVID-19 Heroes in Moving Speech
22-year-old poet laureate Amanda Gorman opens the floor at the Super Bowl by passionately delivering a tear-jerking speech in honor of COVID-19 heroes. She established a groundbreaking record by being the first poet to perform at the game.
Young Amanda Gorman has gradually established herself as a historical figure. With her indisputable talent and urge to be heard, the 22-year-old has garnered the attention of the nation or at least the NFL.
She recently put on an incredible performance via a studio live cut that was later shared on the NFL's Twitter handle. Gorman's poem delivery was to open this year's Super Bowl game, making her the very first poet to be invited for such an occasion.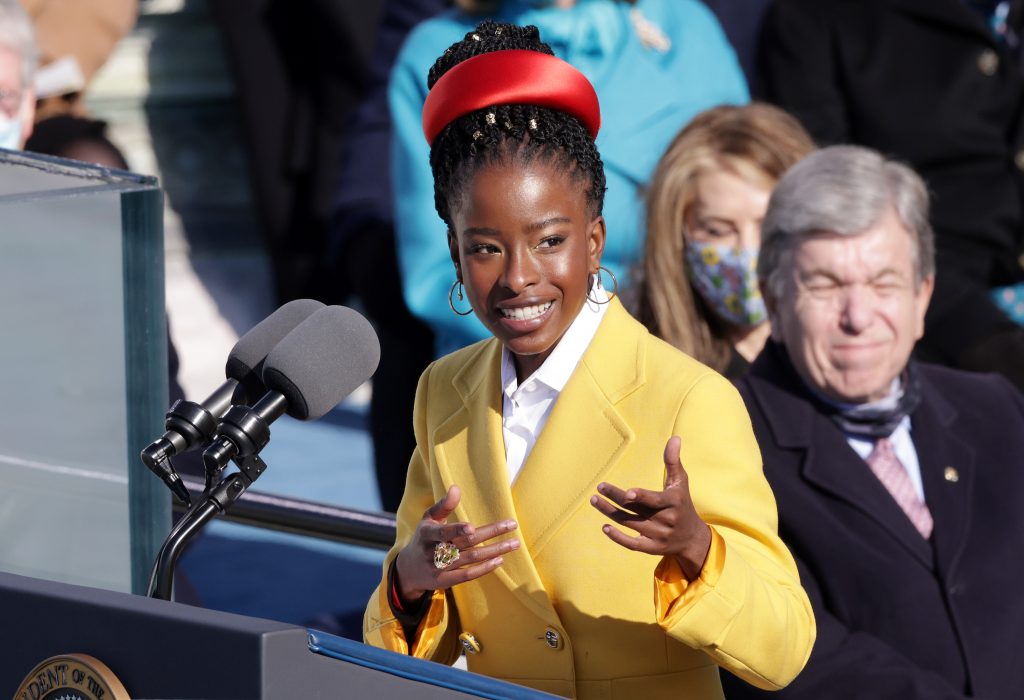 Amanda Gorman speaking during the inauguration of U.S. President Joe Biden on the U.S. Capitol on January 20, 2021 in Washington, DC. | Photo: Getty Images
The clip showed her wearing natural makeup, small earring hoops, and a light blue coat as she spoke in honor of the three real-life superheroes who the NFL earlier selected as honorary team captains.
These individuals focused on assisting their communities despite the setbacks presented due to the ongoing global pandemic—the Covid-19.
Gorman first mentioned an educator, Trimaine Davis, who figured a better learning experience for his students by securing internet access and gadgets.
Gorman made history by becoming the nation's youngest poet to perform at the inauguration.
Suzie Dorner, a COVID-19 ICU nurse at Tampa General Hospital, and James Martin, a marine veteran who helps other marine veterans connect with their families, share the second and third spots, respectively, in the honorary poem.
The poet referred to them as "champions" and asked her listeners to celebrate them for their bravery and compassion, acknowledging that they dish out honor constantly with their deeds. She said:
"Charge on with these heroes and carry forth the call of our captains..for while we honor them today, it is they who everyday honor us."
The speech made an impact on the Twitter community as many flocked to the post with numerous comments. They admitted that it was a moving speech and further praised the poet.
This is not the first time that the 22-year-old will be making the headlines. A few weeks ago, she read a soul-stirring unity-themed poem during the 46th President Joe Biden's inauguration.
Apart from getting through with her piercing words, Gorman made history by becoming the nation's youngest poet to perform at the inauguration, joining known names like Maya Angelou and Robert Frost.
She has other achievements like being the "Young Poet Laureate of Los Angeles" at 16, and asides from her numerous deep, engaging words, she is set to release two new books later this year.
Please fill in your e-mail so we can share with you our top stories!