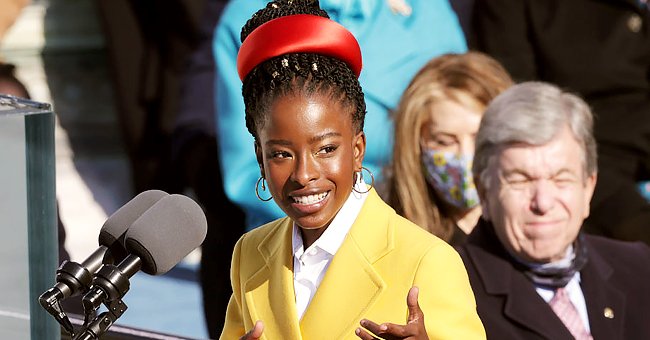 Getty Images
Inside the Life & Career of Young Poetry Sensation Amanda Gorman (VIDEO)

Amanda Gorman is a young poet who has taken the nation by surprise, not only for her work but also for her incredible life story and accomplishments.
At such a young age, Gorman, who has recently recited at Joe Biden's presidential inauguration on January 20, already has a way of seeing the world way beyond her years.
During the ceremony, Americans witnessed the 22-year-old steal the spotlight from superstars such as Lady Gaga and Jennifer Lopez through the power of her words.
The young lady recited "The Hills We Climb," a poem that she wrote. and became the youngest person in the United States' history to perform at a presidential inauguration.
She became the first-ever National Youth Poet Laureate back in 2017
For Gorman, that was an incredible moment, one that she doesn't take for granted, and served as an opportunity to let her generation know that they too have a voice that can and should be heard.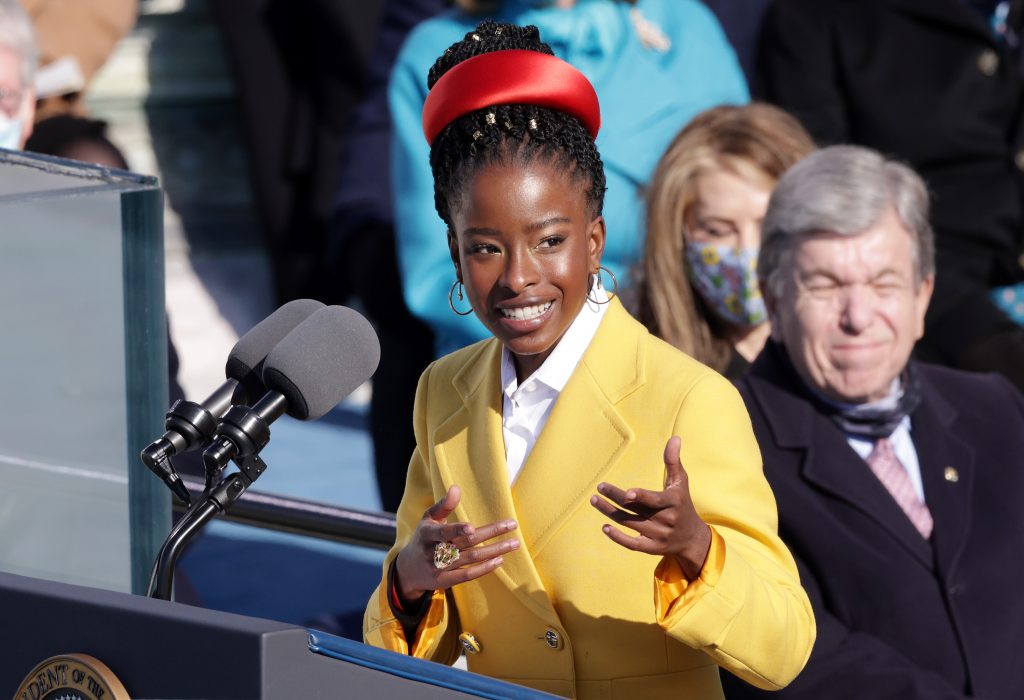 Amanda Gorman speaking during the inauguration of U.S. President Joe Biden on the U.S. Capitol on January 20, 2021 in Washington, DC. | Photo: Alex Wong/Getty Images
HER ORIGINS
Gorman was born in Los Angeles in 1998, along with Gabrielle, her twin sister, who is an activist and filmmaker. They both grew under the positive influence of their mother, Joan Wicks, a middle school teacher.
The writer's love for poetry and literature manifested itself from a very young age, especially after she heard her third-grade teacher recite Ray Bradbury's "Dandelion Wine."
Gorman loved writing from the start, but reciting her words proved to be an issue as she was diagnosed with a speech impediment. Nowadays, she no longer sees her disability as an obstacle. According to her:
"I don't look at my disability as a weakness. It's made me the performer that I am and the storyteller that I strive to be."
ACADEMIC JOURNEY
Following her high school graduation, Gorman earned a Milken Family Foundation College scholarship and attended Harvard University, where she studied sociology and graduated cum laude in 2020.
She became the first-ever National Youth Poet Laureate back in 2017, the very same year she received a Genius Grant from OZY Media, and has had the chance to write for the New York Times' The Edit.
Since then, Gorman has performed for several personalities, such as actor Lin-Manuel Miranda, Hilary Clinton, Al Gore, and Pakistani activist Malala Yousafzai.
Still, the presidential inauguration reciting has been the peak of her career so far, and was she was even praised for the outfit she chose for the ceremony.
DRESSED FOR THE OCCASION
Not only did Gorman wear a gorgeous yellow Prada double-breasted coat, a nod to First Lady Jill Biden, she also had on Maya Angelou's gloves from her own inauguration poem.
According to Gorman, the gloves were sent to her by none other than Oprah Winfrey, who also sent the young poet some jewelry, including a ring with a caged bird to symbolize "I Know Why the Caged Bird Sings."
Please fill in your e-mail so we can share with you our top stories!