LeBron James & Wife Savannah Pose in a Heartwarming Photo with Their Adorable Kids & His Mom
Iconic basketball star LeBron James shares a sweet post to celebrate his kids, wife, and mother. The image showed James's clan posing beautifully as they wore cheerful smiles across their faces.
Fans of the NBA legend, 35-year-old LeBron James, will never debate his prowess as a great shooter. The basketball player has incredibly consolidated his legacy over the last decade with a display of shrewd passion for the sport.
Fortunately, James, who was born in Akron, Ohio, has given his audience more than enough to brag about as he is not only an intriguing sports star, but he also holds his family dear to him.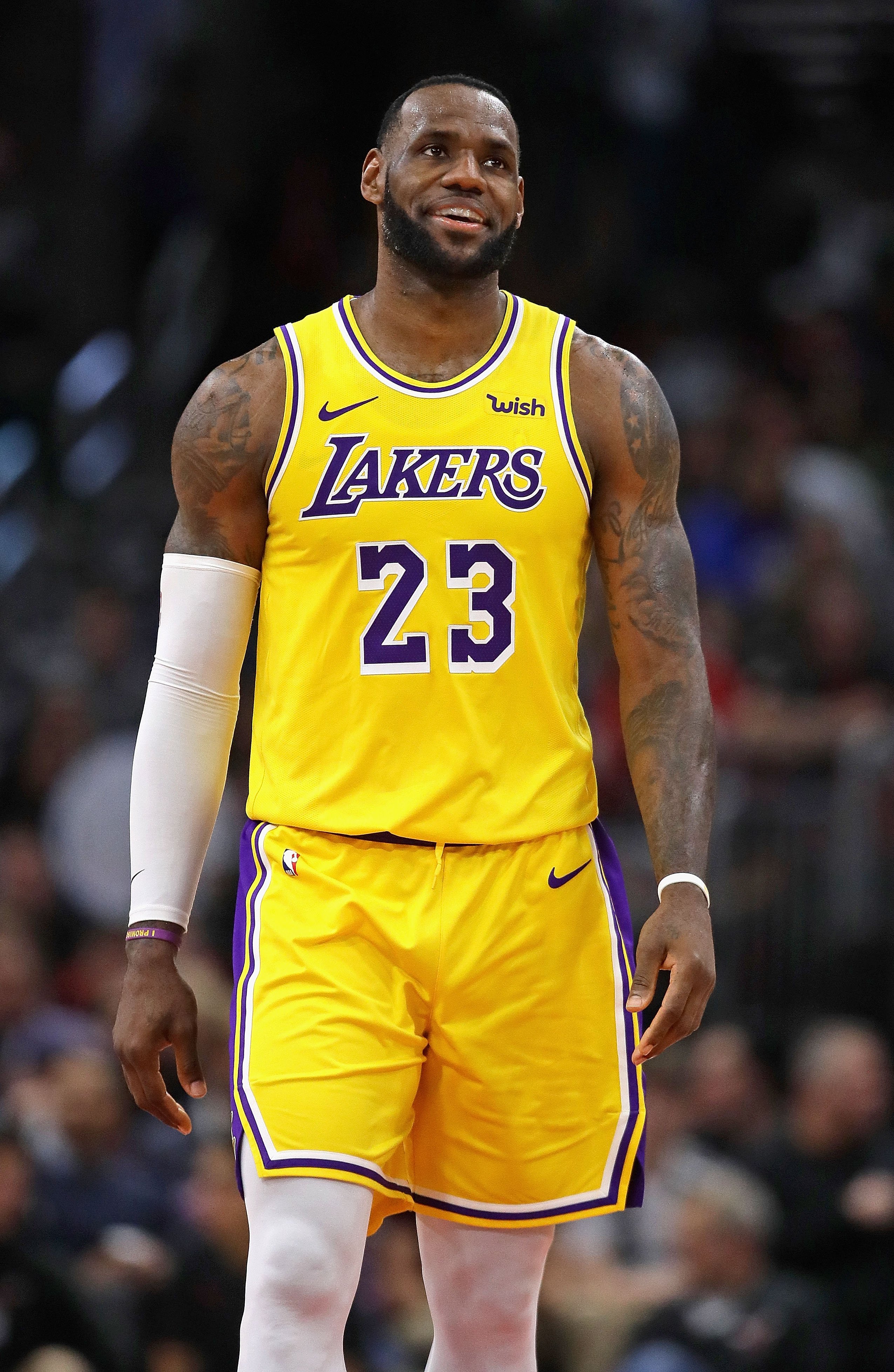 Unlike notable celebrities that get carried away by the distractions associated with fame and fortune, thereby injuring a part of their reality, the 35-year-old has shown to be an all-rounder—an impressive sports star as well as a good family man.
This part of his life is not left hidden and a quick tour on his Instagram will do the convincing trick. James delights in sharing pleasant family moments that outrightly spark heartwarming reactions from fans.
Six hours ago, the NBA player aimed at showcasing his unwavering love for his loved ones. He updated his Instagram gallery with a sweet image showing his kids, wife, and mother. James' caption read:
"I'm ABSOLUTELY NOTHING without them! #JamesGang #ThekidsfromAkron."
Fans were elated to see the pack in a single shot. It showed the player's wife Savannah, their daughter, Zhuri, and his mother Gloria seated on a couch. Behind the women were James with his two sons, LeBron Jr. and Bryce.
While mom and dad twinned in grey colored tops, the rest of the team wore different outfits. However, this did not blur the similar look of happiness which each person proudly wore on their faces.
Last October, after the Lakers' victory at the NBA finals, the 35-year-old called his mom to thank her.
From time immemorial, the James patriarch has shown an admirable love and appreciation for his own. He often dotes on his kids, wife, and mom online, especially during special occasions.
In 2018, when James and Savannah marked their fifth wedding anniversary, the Lakers champion serenaded Mrs. James with a lover's tale amid sharing adorable photos online to celebrate the moment. He wrote:
"...but in all actuality going on 18 years! Happy Anniversary Queen! Love you all the way through the 25th hour in life!#MoreLife #JamesGang."
The twosome began dating as teenagers, and Savannah confirms that her husband is not only sweet online but in reality. During an interview, she mentioned how he thoughtfully returned her leftovers in his car just to see her 16-year-old self.
Fast forward to more than a decade later, with three kids, and the Lakers star is still as compassionate as ever. While celebrating his oldest son at 16, James shared a heart-melting message where he expressed his love for the teenager.
The father-of-three is also guilty of displaying an equal dose of compassion for all his kids. Shortly before his youngest child, Zhuri turned 5, the athlete gifted her a mini house modeled after his luxury mansion.
Grandma Gloria has also been a part of her son's admiration. Last October, after the Lakers' victory at the NBA finals, the 35-year-old called his mom to thank her for the steadfast love and encouragement she showed him growing up.