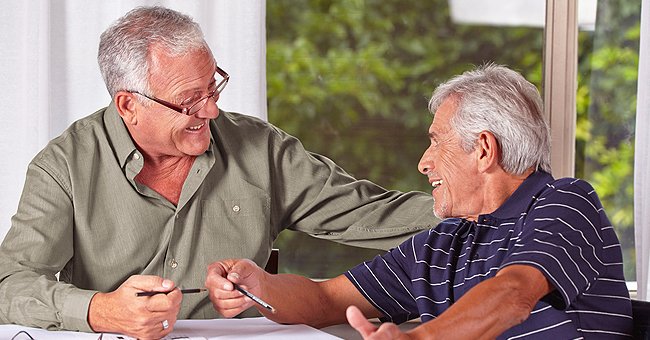 Shutterstock
Daily Joke: Two Canadians Die and End up in Hell

Two Canadians passed away and ended up in hell only to shock and frustrate the devil himself by their reactions to the temperature.
This is a joke about two Canadians who passed away and ended up in hell. One day, the devil decided to pay them a visit and headed for their room.
On getting to their room, he saw them talking and laughing, not at all bothered by their location. The devil became confused and asked them why they were so happy, considering they were in hell.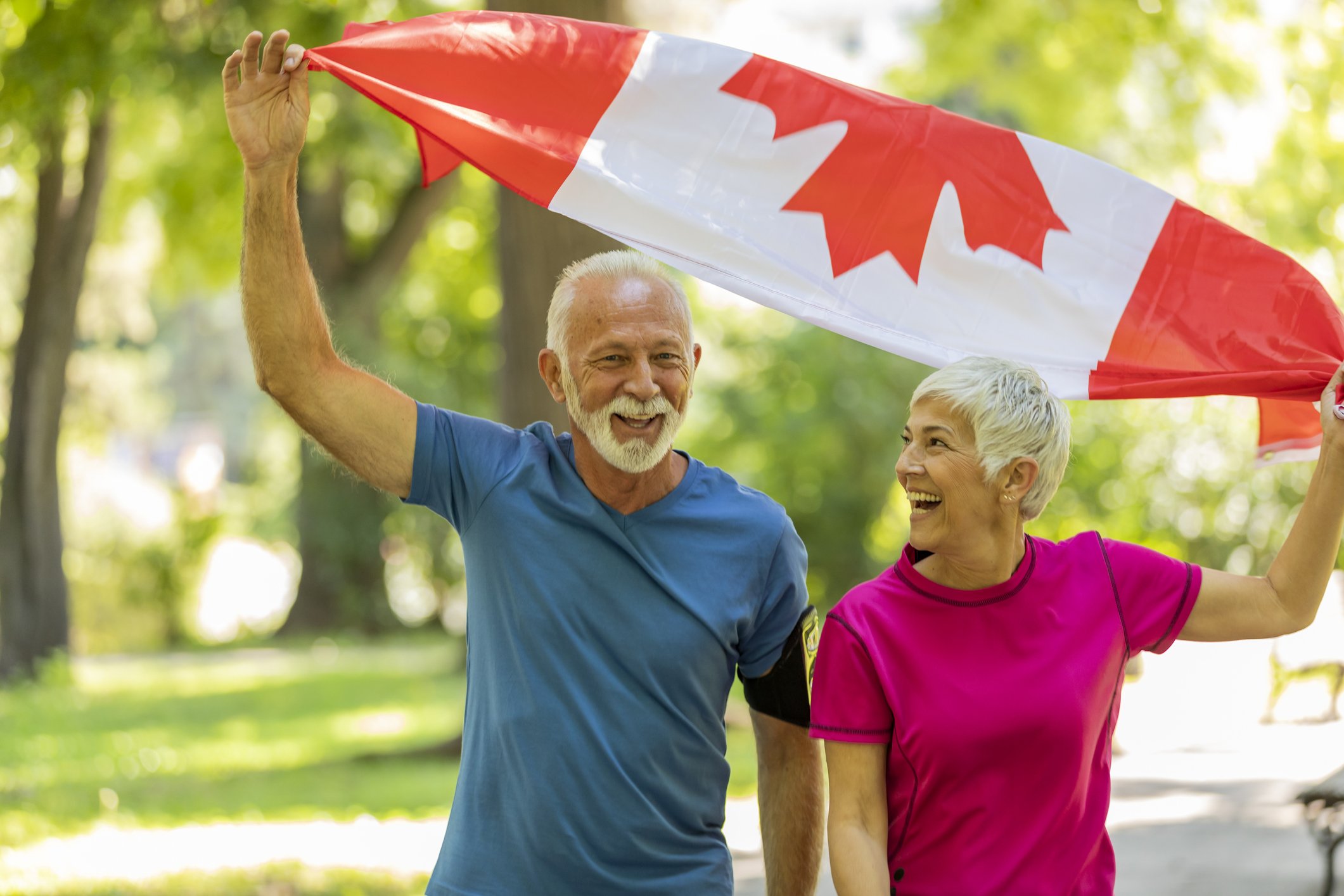 Two Canadians smiling and waving the Canadian flag. | Photo: Getty Images
They answered him heartily, telling him that they were so sick of the cold in Canada and hell gave much better conditions — nice and toasty.
Satan got annoyed and stormed out of their room determined to turn their smiles upside down. He marched straight to Hell's boiler room and immediately turned up the temperature.
Satisfied with his diabolical efforts, he returned to the Canadians' room. Along the way, everyone he met was begging him profusely to turn down the heat.
However, when he got to the room, his internal gloating was soon cut short. Rather than beg for the heat to drop, the Canadians were having a blast. In fact, they were having a barbecue.
Satan became even more furious and asked them what they were doing. They excitedly told him that the weather was too wonderful to pass up on a barbecue.
With them already on his last nerve, he realized he had been going about it the wrong way. He returned to the boiler room where he proceeded to turn down the temperature to a degree colder than anything earth has even seen.
He was sure he had won and returned to the Canadians' room to gloat. Again, he was wrong. He found them jumping up and down in excitement and now with uncontrollable fury, he yelled at them, asking what they were doing. They answered:
"Hell froze over! That means the Leafs won!"
Here is another joke about two people who died and found themselves in the afterlife.
A priest and a taxi driver both died and went to heaven. At the gates, they met St. Peter waiting for them. St. Peter beckoned to the taxi driver to follow him. The driver did as he was told and the saint led him to a stunning mansion fitted with many wonderful things.
The taxi driver thanked him profusely. Next, St. Peter asked the priest to follow him and led him to a rugged, old shack with a bunk bed and an old TV.
The priest was confused and told St. Peter that it was he who deserved the mansion instead, after all, he was a priest who went to church every day and preached the word of God. The saint replied:
"Yes, that's true. But during your sermons people slept. When the taxi driver drove, everyone prayed."
There is a third joke about two people who were clearly not on the same page. A man walked into a bar and asked the bartender for the Wi-Fi password. The bartender simply said that he had to buy a drink first.
Willing to do anything for the password, the man agreed and asked for a Coke. He was given a $3 Pepsi instead but didn't mind as long as he got the Wi-Fi password. He asked for the password again. The bartender answered:
"You need to buy a drink first. No spaces, all lowercase."
Enjoyed these jokes? Here is another joke about a man posting love letters.
Source: Reddit, Reddit, Statsat60.
Please fill in your e-mail so we can share with you our top stories!