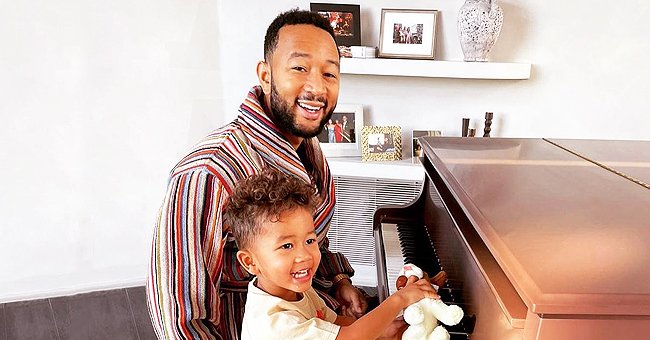 instagram.com/johnlegend
John Legend's Son Miles Looks like His Copy Showing Precious Smile in a Photo Posing Together
John Legend's son Miles Theodore is his father's spitting image as he provides an adorable smile with his dad in a picture shared on the "All of Me" singer's Instagram recently.
John Legend's son Miles Theodore is the cutest as he poses next to his dad sitting by the piano in a post shared on Instagram a few days ago. Miles looks adorable as he holds his stuffed toy above the keys.
Miles, who turned two last year, has been wowing fans with his delightful demeanor, and this snapshot was no different in stealing the hearts of Legend's followers. Many commented on the resemblance between the father and son.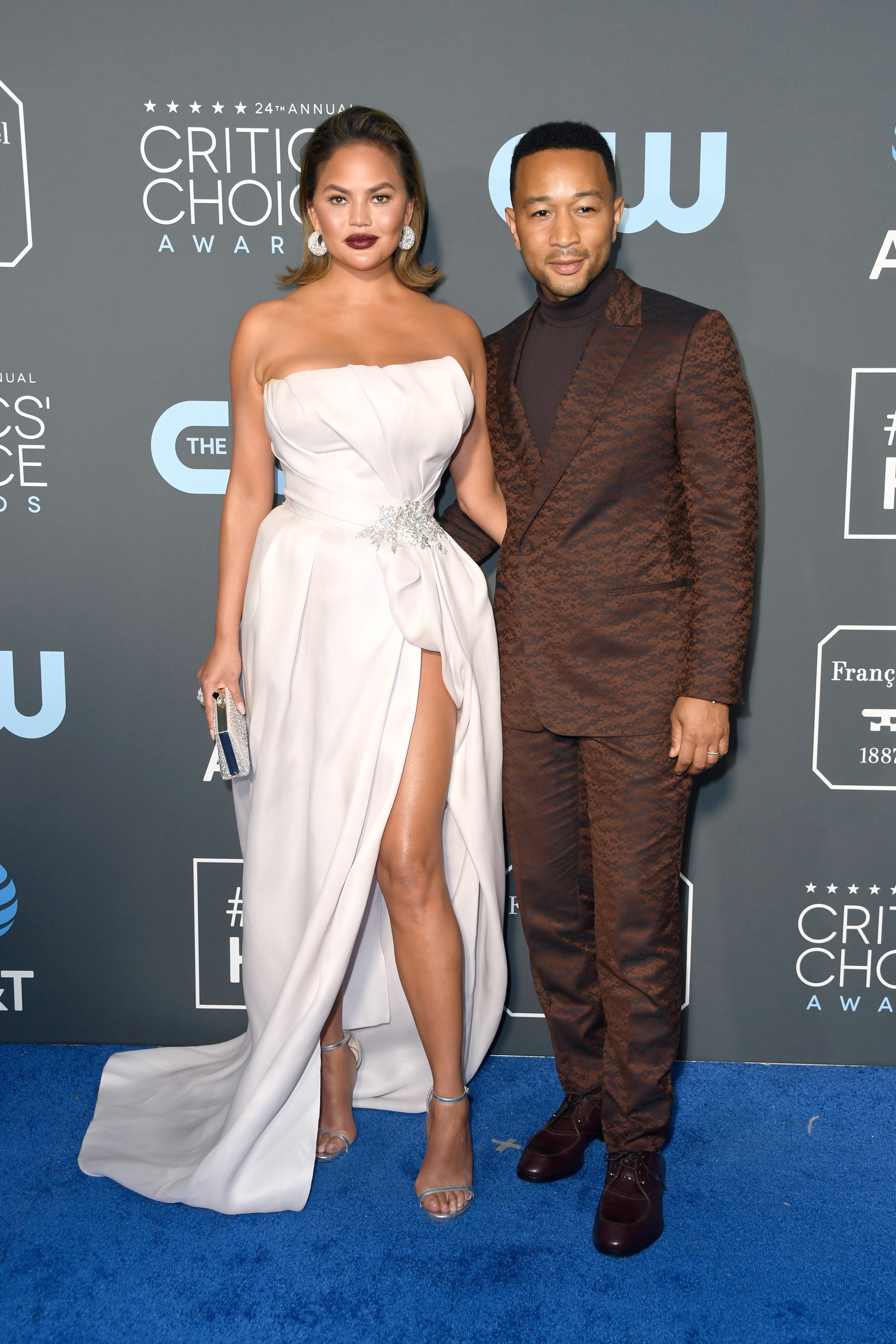 Chrissy Teigen and John Legend at the 24th annual Critics' Choice Awards 2019 in California | Source: Getty Images
Legend is wearing a multicolored, striped gown while his son has on jeans and a T-shirt. Legend looks chuffed that Miles is interested in the piano while Miles looks more fascinated by his stuffed toy.
The father and son are evidently having some bonding time together. Legend, who has over 13 million followers on Instagram, received over two million likes on his post. Quite a few fans commented, saying:
"Twins!"
Legend and his wife, Chrissy Teigen, welcomed their son in 2018. They already have a daughter named Luna Simone who is four-years-old.
Teigen has a very playful relationship with her husband. She often shares posts on social media, teasing the Grammy-Award winner. In one video she shared, their son Miles was impersonating his uncle. Teigen said that she was so grateful Miles had a sense of humor, unlike Legend.
Teigen is still physically and emotionally recuperating from her miscarriage with baby Jack last year.
Teigen and Legend, who have been showing off their aesthetically pleasing family for a while, also celebrated their son's birthday last year with a Sesame Street bash which they shared on their respective Instagram pages.
In addition to the incredible cake, Miles was also presented with a bearded dragon which his mother and sister named Sebastian. Teigen introduced the pet on Instagram, saying:
"please welcome, [insert name here], our new baby bearded dragon!"
Teigen is still physically and emotionally recuperating from her miscarriage with baby Jack last year. She took a hiatus from social media after she lost her baby in September 2020 at 20 weeks.
In October, Teigen needed medical attention at home, and so they had a live-in nurse for a while, who they even included in their Halloween celebrations. Teigen never fails to find humor in the darkest of situations.
The cookbook author opened up about the loss of her child. Even after two months, she still had a bump which she explained made it harder to deal with as it felt like there were constant reminders everywhere.
Teigen eventually spoke about her experiences online, receiving countless other testimonies from other women. She even received a response from Hillary Clinton who commended her on her bravery.
Please fill in your e-mail so we can share with you our top stories!