Suzanne Somers Beat Breast Cancer — a Look Back at Her Fight for Life
"Three's Company" star Suzanne Somers fought and won her battle against breast cancer in the early 2000s, defying all odds to restore an impeccable quality of life.
Through the years, Suzanne Somers' battle with breast cancer has served as an inspiration to several women around the world, who themselves have struggled with the condition.
Perhaps, what made her story so inspiring was her courageous way of embracing an unconventional treatment method against the doctor-prescribed chemotherapy treatment.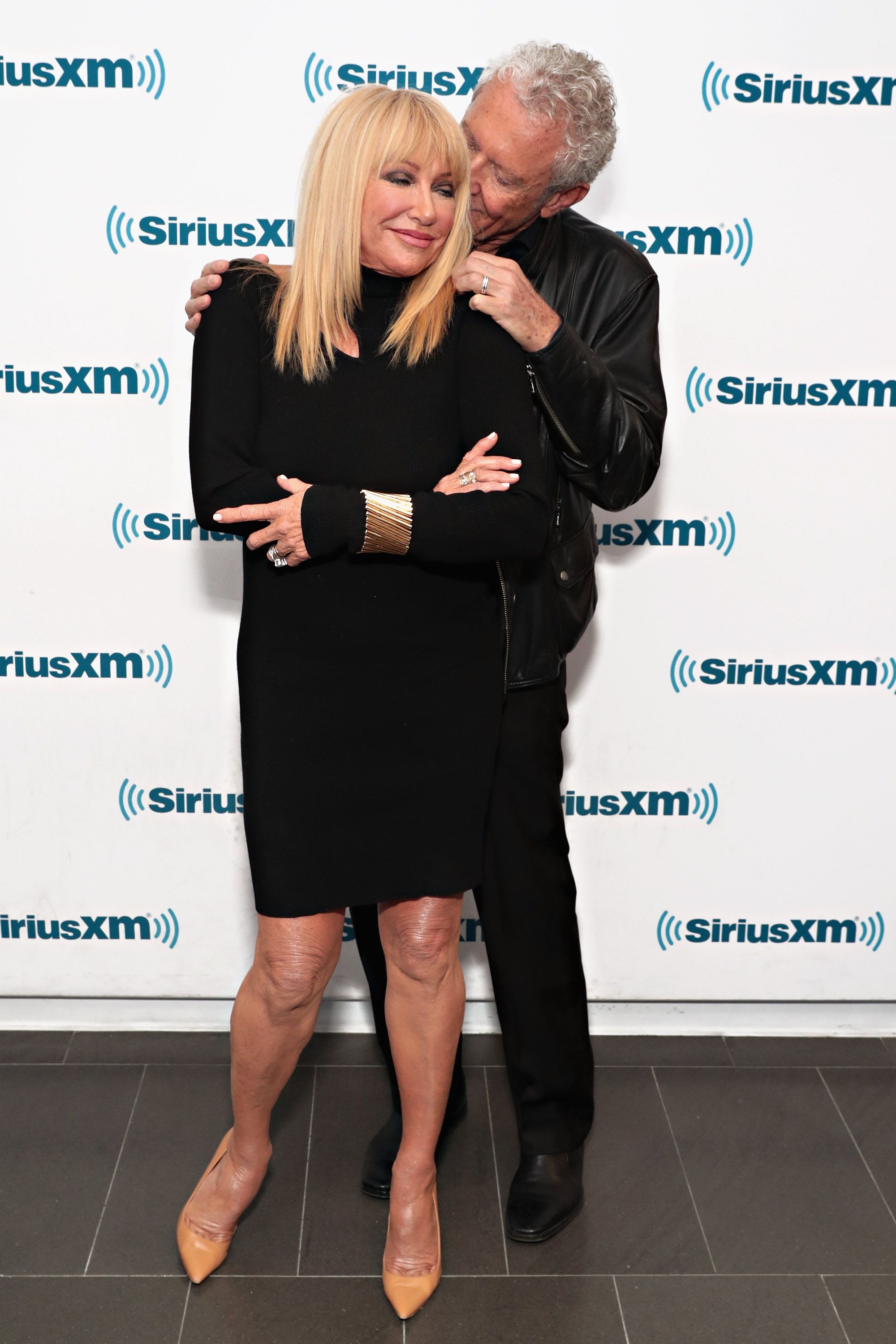 Additionally, having to effect major lifestyle changes also contributed to the star's eventual victory over the life-depreciating menace. Here's a walk through her tough journey to total remission.
RECEIVING HER CANCER DIAGNOSIS
Suzanne Somers received her breast cancer diagnosis in 2000 during a routine mammogram. The ultrasound machine revealed the presence of a malignant tumor in her right breast.
The "Three's Company" star, who was 49 at the time, was shocked to find out she had breast cancer, as until then, she maintained a healthy lifestyle.
She also always felt good about her state of health. Notwithstanding, the harsh reality engulfed her, so much so she could feel her mortality weighing down on her.
SOMERS' REACTION TO DIAGNOSIS
Knowing the implication of the diagnosis, Somers knew it was not time to sulk and ponder about her failing health. Instead, she chose to take the bull by the horn, resolving at that moment to beat the illness.
First, she made changes in her diet, opting for meals with healthy nutritional benefits that may boost her chances of recovery. She also substituted her beauty products for those that offer a lower predisposition to cancer.
Although helpful to some, her book's contents, especially her conflicting views on medical issues about cancer, have been largely criticized.
Luckily, she had her husband, Alan Hamel, by her side to support her lifestyle changes and walk her through the daunting journey to recovery.
EXPLORING OUTSIDE THE BOX
After making changes to several aspects of her life, it was time to adopt a treatment routine. Consorting with her doctors opened her up to several possible options a cancer patient could undergo.
Somers' specialist recommended the age-long chemotherapy as the leading treatment procedure. However, the star, who was already committed to keeping things natural, organic, and chemical-free, rejected the option.
The mother-of-one opted for a lumpectomy, a procedure requiring the removal of the cancer-infected part of the breast. Upon completion of her lumpectomy procedure, the actress underwent radiation therapy to destroy the remaining cancerous cells.
DEFEATING CANCER
Somers has been open about the criticism and backlash she faced over her norm-defying treatment choices. Despite the public disapproval, she experienced impressive success in her breast cancer treatment, eventually beating the disease.
Since then, the 74-year-old has openly kicked against the use of chemotherapy for the treatment of cancer. In 2009, Somers made the headlines for insisting "Dirty Dancing" star, Patrick Swayze, died due to his exposure to chemotherapy and not from cancer.
REGAINING HER QUALITY OF LIFE
Right after overcoming the dreaded disease, Suzanne Somers sought out means of restoring her overall well being. In her quest, she stumbled upon a doctor at the University of Tokyo, researching the use of stem cells for organ-regenerating purposes.
In her usual out-of-the-world bravery, the star agreed to become a subject in his leading clinical trial. The procedure was a success, making Somers the first woman in the United States to legally undergo breast reconstruction using cell-assisted lipotransfer.
SOMERS' LIFE AFTER CANCER
As a cancer survivor, the actress is determined to keep up with her healthy lifestyle to prevent the re-emergence of the disease. To achieve that, she adopted a strict diet change, ensuring whatever she consumed or took into her body was toxin-free.
She experienced another cancer scare in 2008 after six doctors diagnosed her with inoperable cancer. However, she realized a week later that it was a misdiagnosis.
Somers has since debuted her beauty line, Suzanne Organics, which guarantees organic products that are gluten-free and toxin-free. The line offers low-risk hair, body, skin, and makeup products, which remains the icon's go-to beauty option.
Additionally, she has taken to growing her own food crops, free of artificial additives and chemical growth enhancers. So far, eating clean has paid off for the ageless 74-year-old, likewise undergoing routine medical tests.
ANTI-CANCER ADVOCATE
Suzanne Somers's difficult cancer phase made her experience firsthand the struggles faced by people living with cancer. Hence, her resolve to stand as an advocate against the dreaded disease and knock it out eventually.
She also advocates for the use of alternative procedures in the treatment of cancer and the life-saving benefits of forgoing chemotherapy.
Through her best-selling books like "Knockout," the cancer survivor has reached out to the world, stressing the dangers of becoming a host to cancer and embracing traditional treatment methods like chemotherapy.
Although helpful to some, her book's contents, especially her conflicting views on medical issues about cancer, have been largely criticized by the American Cancer Society.
But Somers remains dauntless, upholding her decision to kick against chemicalized treatments, and advocate instead for complementary treatments, some of which may be considered non-proven by medical experts.
ⓘ The information in this article is not intended or implied to be a substitute for professional medical advice, diagnosis or treatment. All content, including text, and images contained on, or available through this NEWS.AMOMAMA.COM is for general information purposes only. NEWS.AMOMAMA.COM does not take responsibility for any action taken as a result of reading this article. Before undertaking any course of treatment please consult with your healthcare provider.