See Stunning Photos from Toya Johnson's Daughter Reign's Lavish Tea Party Themed 3rd Birthday
Reality television star Toya Johnson took to Instagram to celebrate her daughter, Reign's 3rd birthday. The doting mom treated her fans with an inside look at the lavish tea-party themed party, which featured a fantastic ten cakes.
"T.I. & Tiny: Friends & Family Hustle" star Antonia "Toya" Johnson's adorable daughter, Reign Ryan Rushing, had the most luxurious third birthday party, thanks to her mom who made sure everything went smoothly.
Johnson shared various snippets of the top-notch affair on her Instagram page as she celebrated her daughter's big day with friends in a brightly decorated room.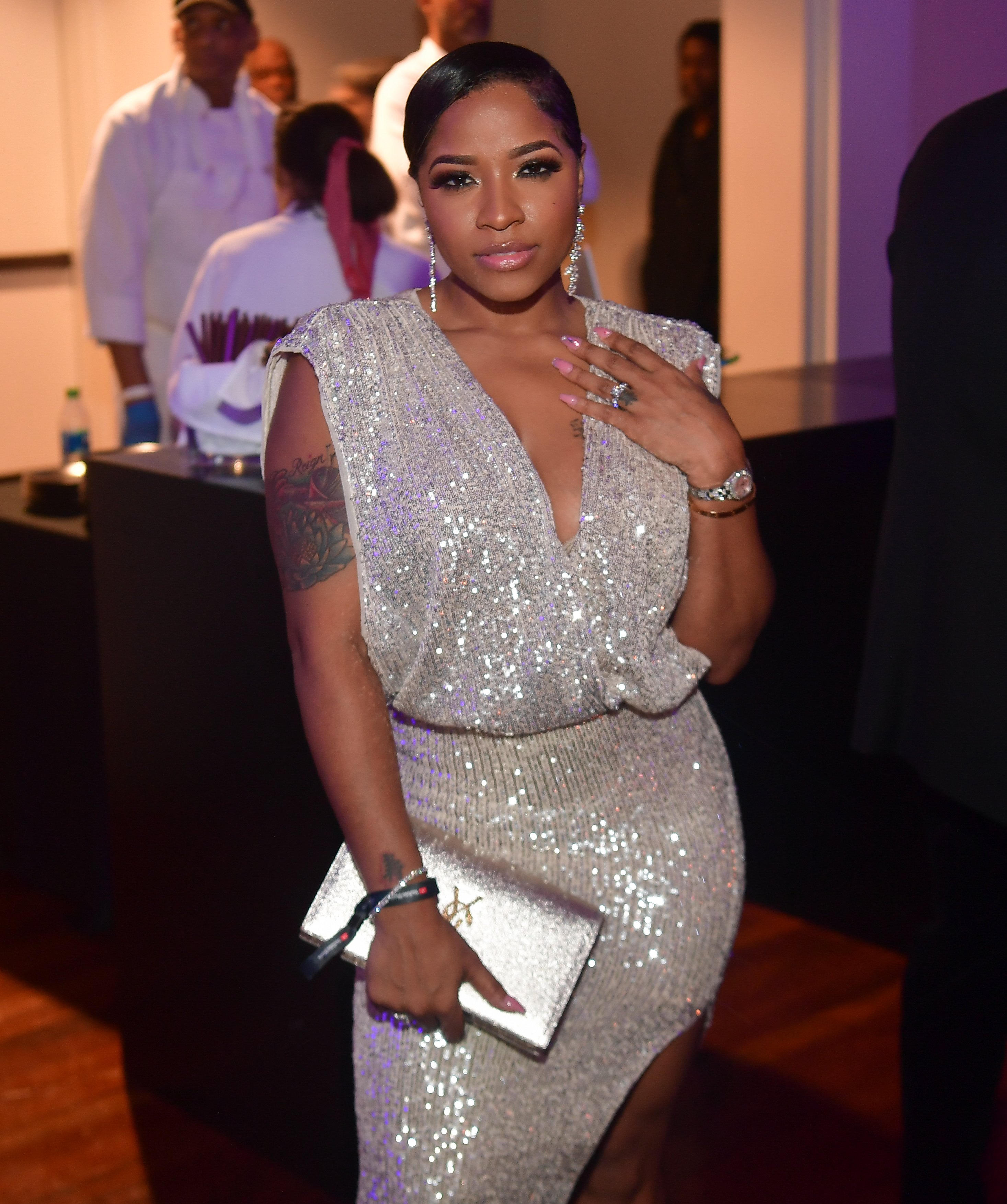 Reign's tea party was held in a massive room decorated with cotton candy-colored balloons, pink and white curtains and her name printed in sizeable pink block letters on the wall.
The decor also featured a lifesize Paris-inspired portrait of baby Reign, and in the middle of the room was a rectangular table set with flower-themed chairs, teacups, and cutlery.
While Reign had a pretty yellow birthday cake to add to the wide selection of sweets and treats, there were an additional ten cakes, which the birthday girl and her friends later used for cake painting exercises.
The bustling party also featured several other fun kids' activities, including face painting and a runway show with the girls dressed in colorful princess dresses.
Johnson, who was present every moment of the special day, made sure she and her daughter were dressed in the best in matching Dolce and Gabbana floral dresses and baby pink coats.
Reign's big sister, Reginae Carter, was also present for the party in a short black floral dress and enjoyed posing for videos with her sister and her mother. 
Reign's party was truly fit for a princess, and the perfection proves how much Johnson is dedicated to her youngest child, who she and Robert "Red" Rushing welcomed in 2018.
Johnson's commitment stretches further than just organizing cool parties or playing with her daughter. The reality star is also extremely overprotective of her daughter, especially when it comes to cyber-bullying.
Early in 2019, Johnson blasted social media trolls who made negative comments about her baby's appearance. She also made it clear that she would never tolerate any disrespect towards her children.
Later in the same year, Johnson, 37, came to her daughter's defense when a hater fat-shamed Carter, 22, telling her she wasn't tall or thin enough to belong in a photo with her friends. She made it clear that no one messes with her kids.