HollywoodLife: Khloé Kardashian Is Open to Marriage with Her Ex Tristan Thompson
Khloé Kardashian is willing to consider marriage with NBA player Tristan Thompson. A source reveals that Kardashian has forgiven Thompson for his past infidelities, with the pair even talking about baby number 2. 
An insider close to the Kardashian clan tells 'Hollywood Life' that fans of "KUWTK" can expect the topic of marriage to be discussed in the upcoming series finale, adding Kardashian is open to saying 'I do' to the Boston Celtics player. 
The source adds that Thompson, 29, has been well behaved of late, by avoiding partying with the guys and choosing to prove to Kardashian, 36, that he is someone she can trust again.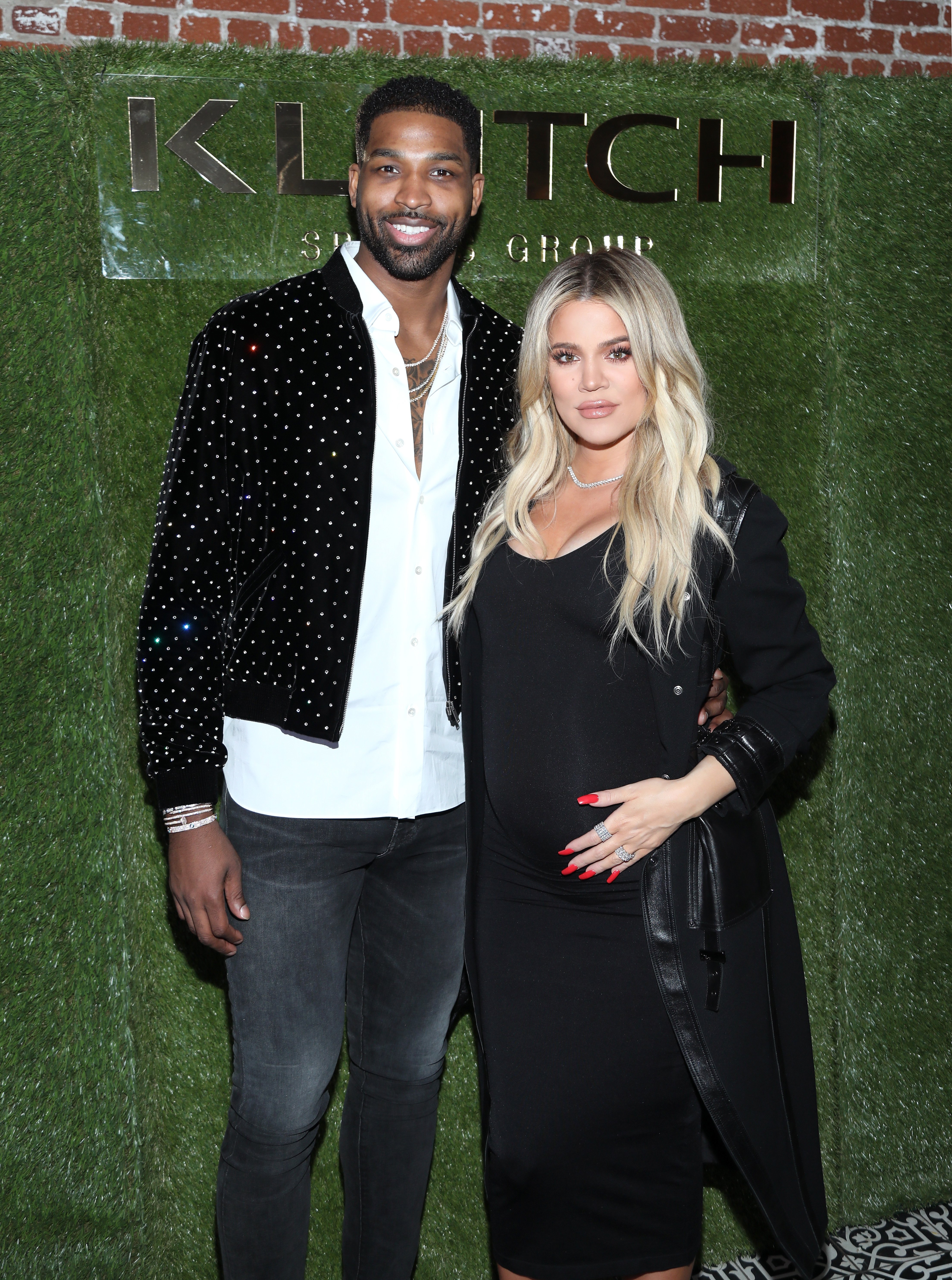 The couple has reportedly been spending more time together with their daughter, True, 2 when they can, and both are working towards building their family, with the insider adding:
"There's been a lot of hot and heaviness between them and she's open to marriage with more time for him to continue proving that he's changed."
According to the source, the 'Good American' businesswoman and the star athlete still have a lot of love for each other and are giving their relationship another go, hoping that they will remain together this time around.
Last October, another source revealed that Kardashian had initially shot down Thompson's attempts to win her back, but he repeatedly apologized for cheating on her. 
Thompson was delighted to hear Kardashian talking about wanting a second child.
His efforts seem to have paid off, as revealed in a previous episode of "KUWTK," where Kardashian commended Thompson for taking more responsibility and being helpful throughout the COVID-19 quarantine.  
It's not just marriage that the pair are talking about. The latest trailer of the series finale shows the two discussing giving True a sibling. Kardashian is heard saying she felt bad for her daughter being alone during quarantine, adding: 
"In my head, when I was going to have kids, I never ever imagined having an only child."
Thompson was delighted to hear Kardashian talking about wanting a second child. During her diary session, Kardashian further elaborates that she'd already frozen her eggs, with plans to begin the process soon. 
Kardashian endured public humiliation at Thompson's hands when it was revealed he had cheated on her during her pregnancy and again after she had given birth. 
The most recent incident occurred in February 2019 and involved Thompson kissing Jordyn Woods, a close family friend of the famous family, who has since fallen out with them after admitting to the scandal. 
In November, Thompson signed a reported $19million 2-year contract with the Boston Celtics. Insiders close to the family reveal that this move won't see Kardashian uprooting her and True's life from their L.A. home. 
Given that True's cousins, aunts, and grandmother are in L.A., the couple feels it wouldn't be in her best interests to move her to the East Coast, opting to have their relationship be a long-distance one instead.