Kevin Hart's Son Kenzo Chills with Mom as He Bonds with Sister Kaori with Butterfly-Shaped Bow
Kevin Hart's son Kenzo bonds with his baby sister Kaori Mai who's wearing a butterfly bow in an adorable picture shared to their mother, Eniko Hart's Instagram page.
Three-year-old Kenzo Kash Hart and his sister, four-month-old Kaori Mai Hart, are getting to know each other up close and personal in a cute picture posted on their mother's social media feed the other day.
Eniko Hart is lying on the couch holding baby Kaori while big brother Kenzo is leaning in to look at his sister and mother. He has a look of intense focus on his face, as though he is memorizing his sister's features.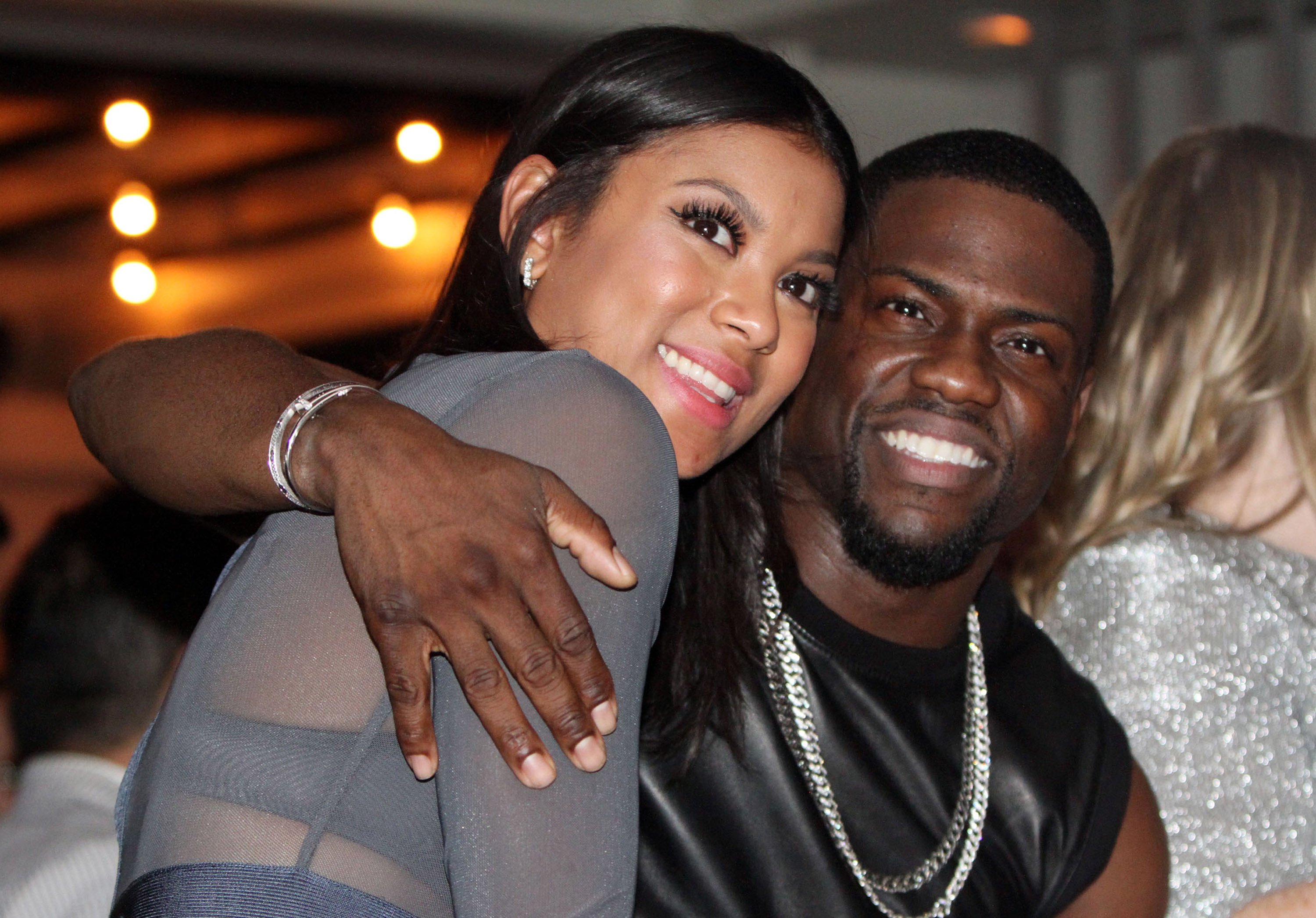 Baby Kaori is also very attentive in the image, looking at her brother with wide-eyes. Her little headband with the orange butterfly is an adorable accessory and suits her nicely.
All three are partially in the sun, and it seems like a relaxing morning for them. Kenzo and his sister Kaori seem curious about each other in the picture. Eniko simply titled the post saying:
"S U N D A Y."
Many fans have also noted that Kenzo and Kaori resemble each other a lot, especially in their hair and eyes. But Kenzo and his sister Kaori share several similarities beyond their physical features.
Eniko explained that weirdly, both her children arrived precisely 40 weeks and 5 days late. Moreover, both children were due on a Thursday but were born on a Tuesday at 1:45 in the morning, which is a bizarre coincidence.
Eniko remained fit throughout her pregnancy with Kenzo and continued working out up until her third trimester.
Eniko and Kevin were married in 2016 in Santa Barbara, California. Kevin has two other children, Heaven and Hendrix, with his ex-wife Torrei Hart. The blended family does their best to stay united.
Kenzo was born in November 2017 and his parents celebrated their first child together with a jungle-themed baby shower a month before his arrival. Kevin proudly shared his son's birth on Twitter, saying:
"Kenzo Kash Hart was born at 1:45am ....He is Healthy & already smiling. Thank you all for your prayers!!!! We love & appreciate ya."
Eniko remained fit throughout her pregnancy with Kenzo and continued working out up until her third trimester. She posted several videos on her Instagram feed showing her exercising at the gym.
She said that at 39 weeks, her body desired the training but that she would be taking it easy and just walking it out during the last few days until it was time for her to go into labor. 
After baby Kaori was born, Eniko showed off her fabulous figure in an orange outfit. It had been less than two weeks since her daughter's birth, but she looked absolutely radiant for someone that had just had a baby. 
Since Kaori entered the world, both proud dad and mom have been posting pictures of her on their Instagram pages. The baby is so cute, and, understandably, her parents are totally obsessed.