Pink's 9-Year-Old Daughter Willow Shows off Her Amazing Singing on TikTok — See the Sweet Video
Singer-songwriter Pink's daughter Willow seems like she takes after her mom as she showed off her incredible singing skills. Willow made a rendition on TikTok.
Popstar Pink (real name Alecia Moore) shared a heart-warming video of her only daughter singing "Cover Me in Sunshine" on the famous platform. With confidence, the 9-year-old performed the song with ease.
The mom of two recorded Willow from her beautiful kitchen. The 20-second video starts with Willow debating with her mom on a song choice as she appeared to know what she wanted to sing.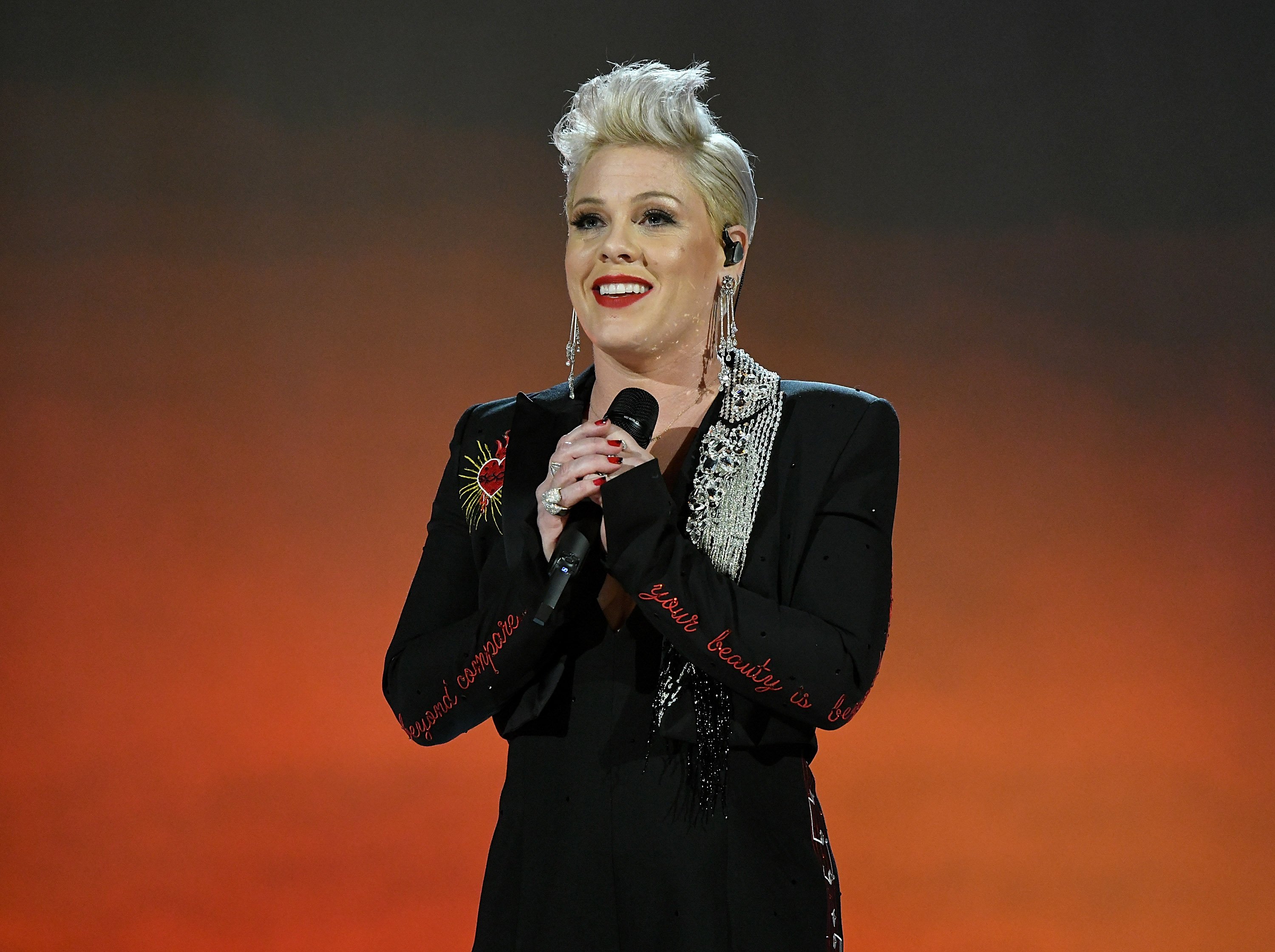 With a soft tone of voice, she said, "Or I could just sing 'Cover Me in Sunshine.'" After finally agreeing, she then starts to sing, sounding delightful.
Willow also showed her creative side as she colorfully dragged some words of the song. "Cover me with sunshine/Shower me in good times/Tell me that the world's been spinning/ Since the beginning and everything will be alright/ Just cover me with sunshine."
Willow dragged some of the notes twice before ending off her performance by clapping once and snapping her fingers. As she smiled at her mom, Pink chuckled, sounding super proud of her little girl.
Ending off the video, Pink said, "Okay!" as loud she could. Taken in an up-close shot, as soon Pink turned the camera toward herself, she can be spotted wearing a red jacket.
Matching the color, she also had on red lipstick. The 41-year-old styled her blonde hair sleeked back, and her little girl wore a rainbow-printed sweatshirt.
According to Us Magazine, Pink revealed her lovely daughter's singing capabilities two months prior when they appeared on "Disney's Holiday Singalong" in November 2020. They teamed up to perform "The Christmas Song" by Nat King Cole.
Pink shares Willow and her little brother Jameson, four years old, with her husband, Carey Hart. The "Funhouse" singer and her spouse welcomed their first-born in 2011 and their youngest child in 2016.
In December, Hart reportedly shared a picture of him and his kids after a Muay Thai training. The motorcycle racer revealed that he is raising tough and respectful kids.
Before he and his superstar wife welcomed their children into the world, they had gotten married in 2006. Last month they celebrated their 15 years of marriage.
Pink paid tribute to her kids' father on Instagram, and he followed suit hours later, acknowledging her while praising her in the process. The couple has been together for 19 years.
Before the celebration of their union, Pink went through a lot during the previous year. The "Just Give Me A Reason" singer reflected on the year 2020, whereby she endured health struggles, including testing positive for COVID-19, getting a staph infection, and breaking her ankle.
Pink reportedly took to Instagram and shared all she went through during the year with her 8 million followers. Thankfully, she recovered from COVID-19, her infection, and got stitches for her broken ankle.