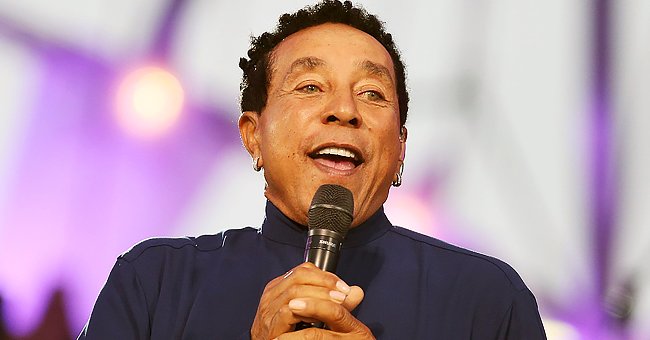 Instagram/indigobloo
Smokey Robinson's Ex-wife Claudette Defies Her 78 Years as She Flaunts Pink Lips & Blonde Hair
Smokey Robinson's ex-wife Claudette Robinson defies her age in a recent picture posted to her daughter's Instagram. The 78-year-old music sensation is radiant with blonde hair and bright pink lipstick.
Claudette Robinson is absolutely ageless and graceful in a snapshot that her daughter, Tamla Robinson, shared on her Instagram feed this week after capturing the image during a zoom call with her mother.
Claudette has remained popular with fans, and when looking at her bright smile and classy fashion style, it is easy to understand the reason for this reputation. Claudette's hair falls in defined blonde waves past her shoulders.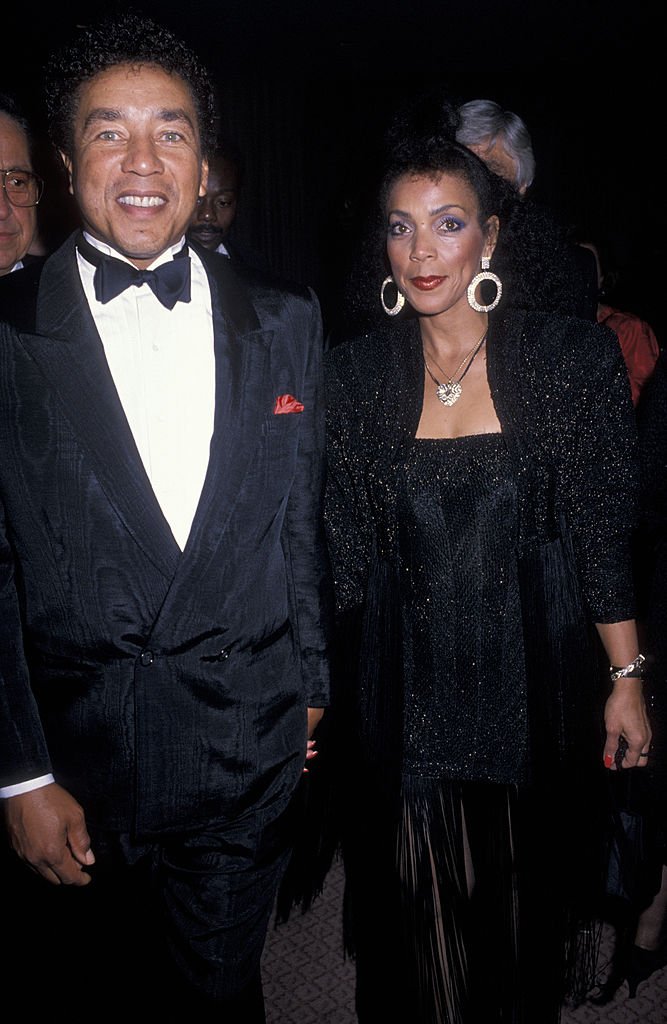 Smokey Robinson and Claudette Rogers at the 21st Annual Songwriter's Hall of Fame, 1990 in New York | Source: Getty Images
Claudette has on sparkling drop earrings and a black velvet top with silver studs. She is beaming at the camera, and it is hard to believe that the singer is almost 80 years old.
Her only daughter, Tamla, who is 52 years old proudly emphasizes her mother's untouched beauty on her Instagram. She praised Claudette in the caption of the post, writing:
"This is the most beautiful woman in the world. Her beautiful energy is contagious! Can you feel it through this photo?"
Claudette, the first female performer to join Berry Gordy's label Motown which earned her the title "First Lady of Motown," commemorated 60 years of the recording company in 2019.
Claudette decided to honor the music moguls who had given The Miracles their big break by publishing a children's fantasy book called "Claudette's Miraculous Motown Adventure."
In 2014, Claudette and her ex-husband Smokey Robinson finally settled the debacle over his song rights.
Claudette wanted to ensure that people remembered the label's history and did so in a creative way. The story follows a small Claudette who lives in a magic kingdom called Motown.
After a malicious witch casts a spell and the kingdom is reduced to silence, Claudette finds a Miracles box with little Smokey, Bobby, Ronnie, and Pete inside. In an interview, Claudette explained:
"There will be young people coming along and don't have any idea of many of the artists that started the company and the music."
Claudette and Smokey were married in 1959 as teenagers, shortly after she joined The Miracles. The couple had their ups and downs, especially since Smokey had become a sex symbol for many young women.
Years later, after the couple divorced in 1986, Claudette sued for 50 percent of shares in Smokey's song rights. In 2014, Claudette and her ex-husband Smokey finally settled the debacle over his song rights.
Claudette argued that her own career had come to a standstill while she looked after their children, which is why she deserved half of any rights that the "My Girl" singer reclaimed.
Smokey and Claudette eventually ceased the legalities. The settlement was quite nuanced because they also needed to assess income streams and how the copyrights would be used in the future, requiring more time.
Please fill in your e-mail so we can share with you our top stories!