See Shaquille O'Neal's Daughter Amirah's Long Wavy Hair & Nose Piercing in These New Selfies
Shaquille O'Neal's daughter, Amirah O'Neal, recently showed off her beauty in a clip she shared on Instagram where she flaunted her long weaved hair in a cute selfie.
While Shaquille O'Neal made people's hearts beat with his prowess on the court, his little girl Amirah is becoming renowned for being a beautiful young girl.
Amirah is quite becoming a sensation and a fan favorite. She is building a strong presence on social media and growing her own loyal fan base.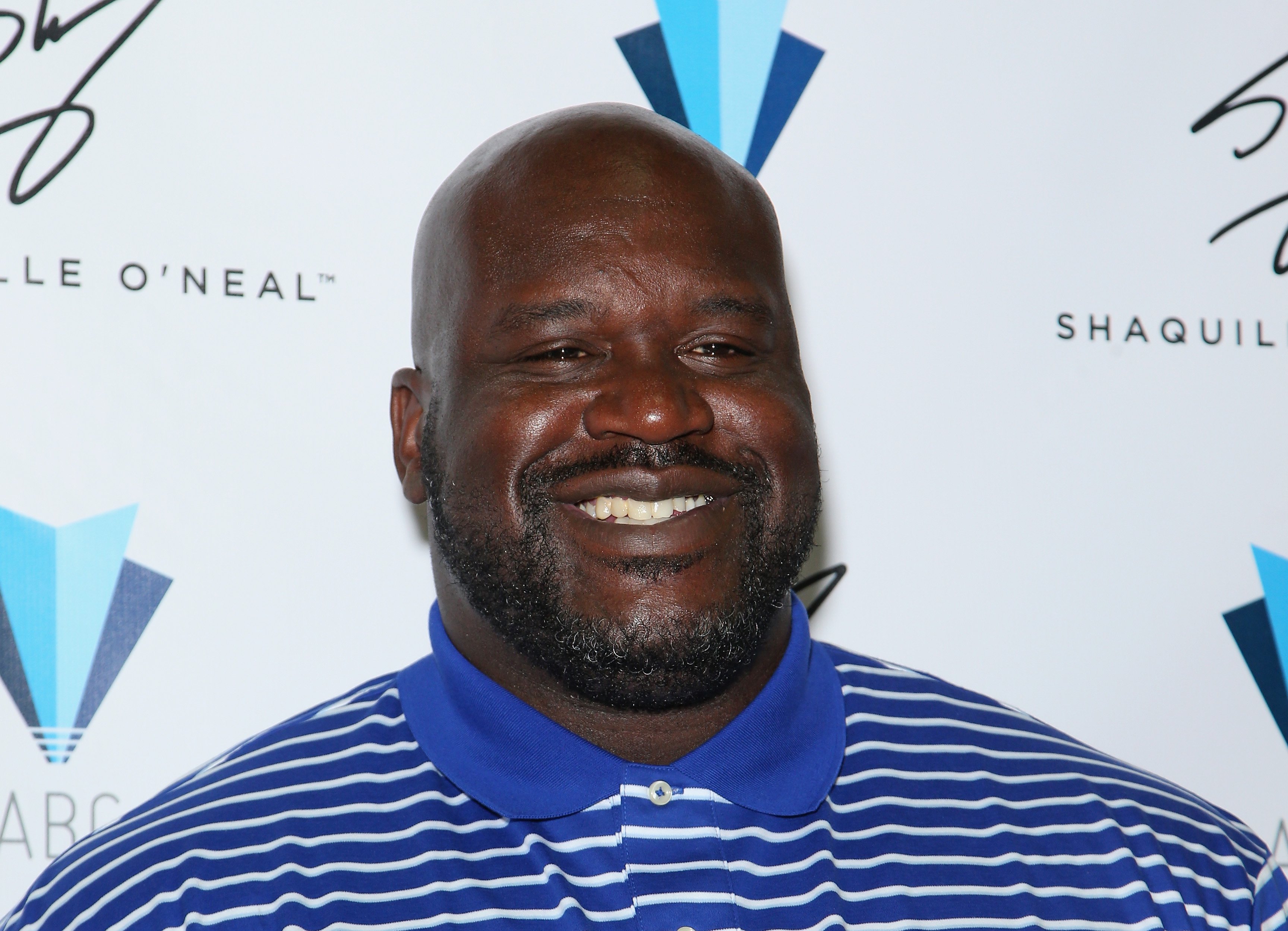 Her beauty is one reason why she keeps getting the attention of fans. Just like her famous dad, Amirah has both the style, the looks, and the vibes, which is what her fans gush over.
Amirah sent hearts racing with a new clip she shared on her Instagram Stories where she flaunted her long weaved hair and gave fans a glimpse at her pierced nose.
In the selfie clip, her colored hair looked like it was being blown by the wind, which gave her a killer look as she smiled for the camera. Amirah's pierced nose looks like a perfect fit for her adorable face. As always, she knows how to show her style. 
Shaquille and Shaunie proved that nothing was too big for their kids.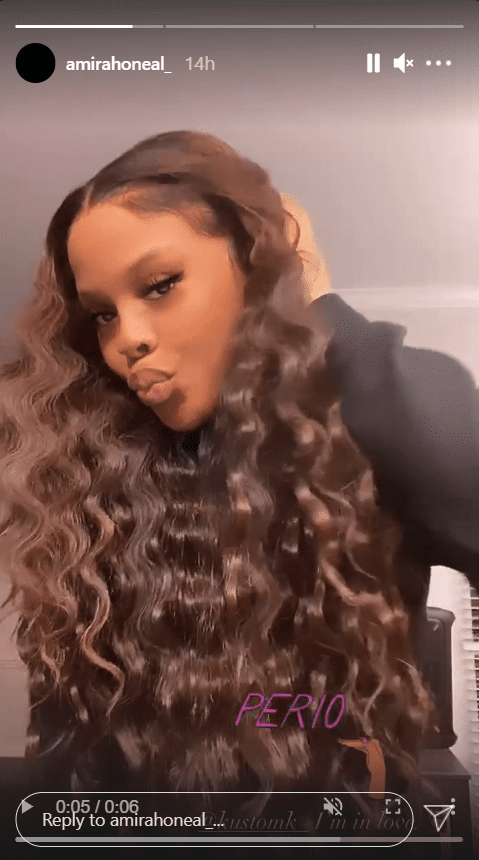 Despite being young, Amirah is beginning to make waves just like her famous father. She is constantly finding herself in the center of attention lately.
One of the reasons her fans love her is because of her love for basketball. Just like her father and brother, she has picked up an interest in basketball and is doing quite well for herself.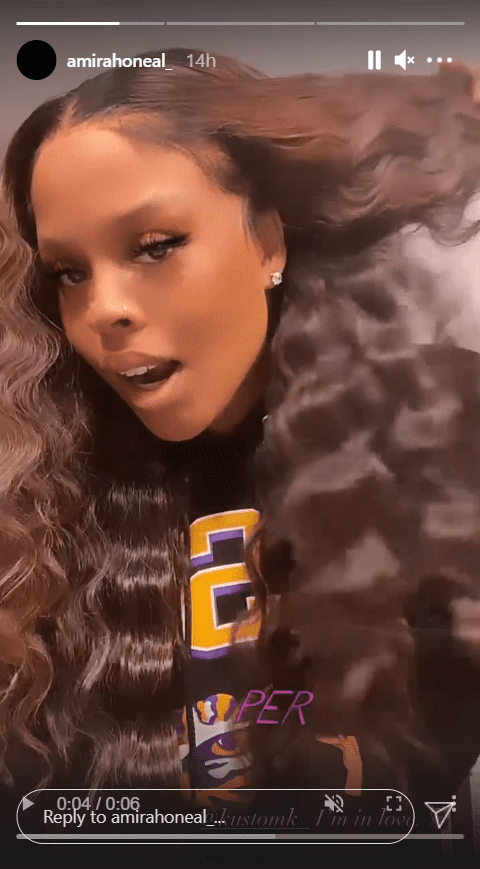 Early last year, Amirah revealed via an Instagram post that she was joining LSU and added that the decision had been a hard one for her but she was prepared to face it.
Amirah looks like she is continuing the long family tradition of being in the spotlight just like her father was during his glittering career on the court.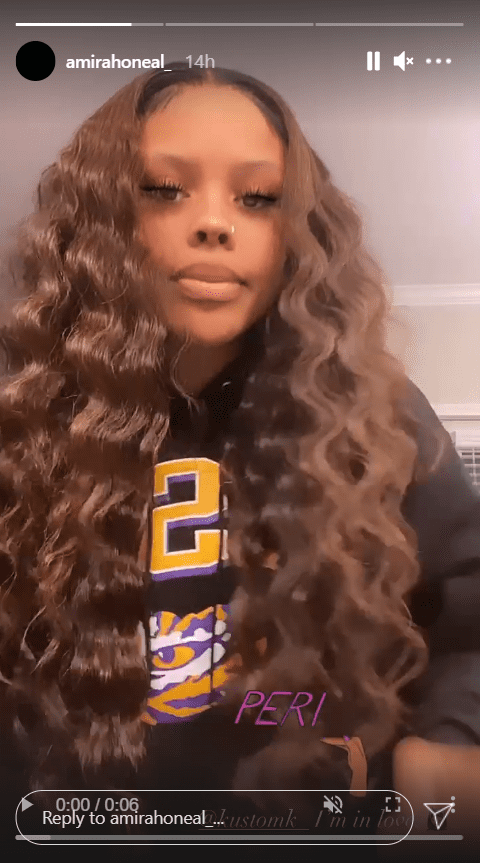 Everything she does seems to make her father proud, and he sought to show her off in grand style. The former basketball legend spared nothing when it came to showing Amirah how much he loved her.
According to reports, Shaquile spent about $1 million throwing Amirah a lavish sweet 16 birthday party. His ex-wife, Shaunie, also joined Shaquille.
Even though they are divorced, the ex-couple teamed up to make the night a glittering one for the little one. Shaquille and Shaunie proved that nothing was too big for their kids.
According to reports, the lavish bash was held at W Hollywood Hotel, and the famous ex-couple flexed their financial muscle by renting out the entire rooftop and treating their guests to food provided by the hotel.