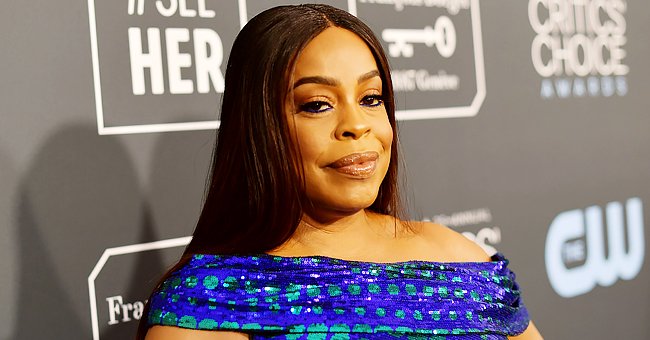 Getty Images
Check Out 'Claws' Star Niecy Nash's Curvaceous Figure in a Sparkling One-Shoulder Jumpsuit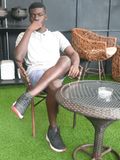 "Claws" star Niecy Nash looked ravishing in a new picture she shared on social media that showed her rocking a jumpsuit that highlighted her curvy figure.
Actress and entertainer Niecy Nash recently flaunted how curvaceous and fresh her skin is in a new picture she posted on her Instagram story.
A screenshot from the story shows her wearing a black tightly fitted leather jumpsuit that hugged her frame and showed off her beautiful body.
The jumpsuit had a sparkly feel to it and had only one sleeve. The sleeveless side showed off the beautiful skin on Nash's shoulder area.
Alongside the outfit, Nash wore silver accessories that stood out. From her long dangling featherlike earrings to her shiny rings, Nash looked ravishing. On the picture, she wrote:
"Thank You @makeupbymila, @hair4kicks, @ashleyseanthomas ?."
Nash left her hair to fall freely down her back, and the length went past her waist. She opted for a casual yet bold look for her makeup that highlighted her facial features.
Her eyes had a smoky feel to them, with dark eyeshadows and eyeliners making them pop while her brows were perfectly carved. She used nude lipstick for her lips, and her nails were neatly manicured and painted red.
Nash expressed that she was a wreck.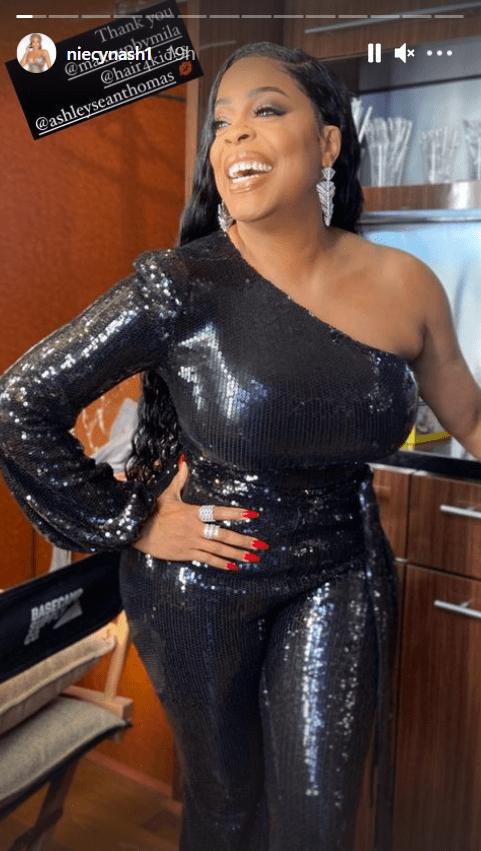 A picture of Niecy Nash uploaded on her Instagram story | Photo: Instagram/niecynash
Last year, Nash got married to her longtime friend Jessica Betts. The pair tied the knot in an outdoor ceremony that a few friends and family attended.
The wedding and Nash's decision to publicly come out happened just months after her divorce from her husband, Jay Tucker was finalized. She and Tucker were married for eight years before separating on June 1, 2019.
Speaking on her marriage to Betts and her sexuality, she said: "[My marriage] has absolutely nothing to do with gender, and it has everything to do with her soul. She is the most beautiful soul I have ever met in my life."
Nash continued by stating that she had not been suppressing her sexuality throughout her life as some people thought, but she loves who she loves, and if being with Betts was the right thing, she was glad to be doing it.
The 50-year-old also stated that she had done everything in her life on her own terms and not because of what people said or felt. For her, her choice of a partner had nothing to do with who she had been with or who she was in the moment.
When the COVID-19 pandemic hit in full force, and people had to stop working, Nash expressed that she was a wreck and was not finding it comfortable being at home doing nothing.
Although she had a hard time coping, Nash was able to make the most of the moment by video calling and keeping in touch with her kids and new beau Jessica Betts.
Please fill in your e-mail so we can share with you our top stories!