Savannah Guthrie Jokes about Having a Tough Monday with a Photo of a Morbid Yoga Lesson
Today show co-host Savannah Guthrie hinted at a harsh Monday by sharing a funny picture of yoga instructor Adriene Mishler's yoga lessons on her Instagram page. 
Television personality Savannah Guthrie's fans know her to be a funny character due to her ability to crack a joke or two, whether on-air or via her social media posts. 
The 49-year-old was in her element recently when she shared a picture that showed yoga instructor Adriene Mishler striking a pose. The photo was taken from one of Adriene's yoga classes themed, "Yoga For When You Feel Dead Inside."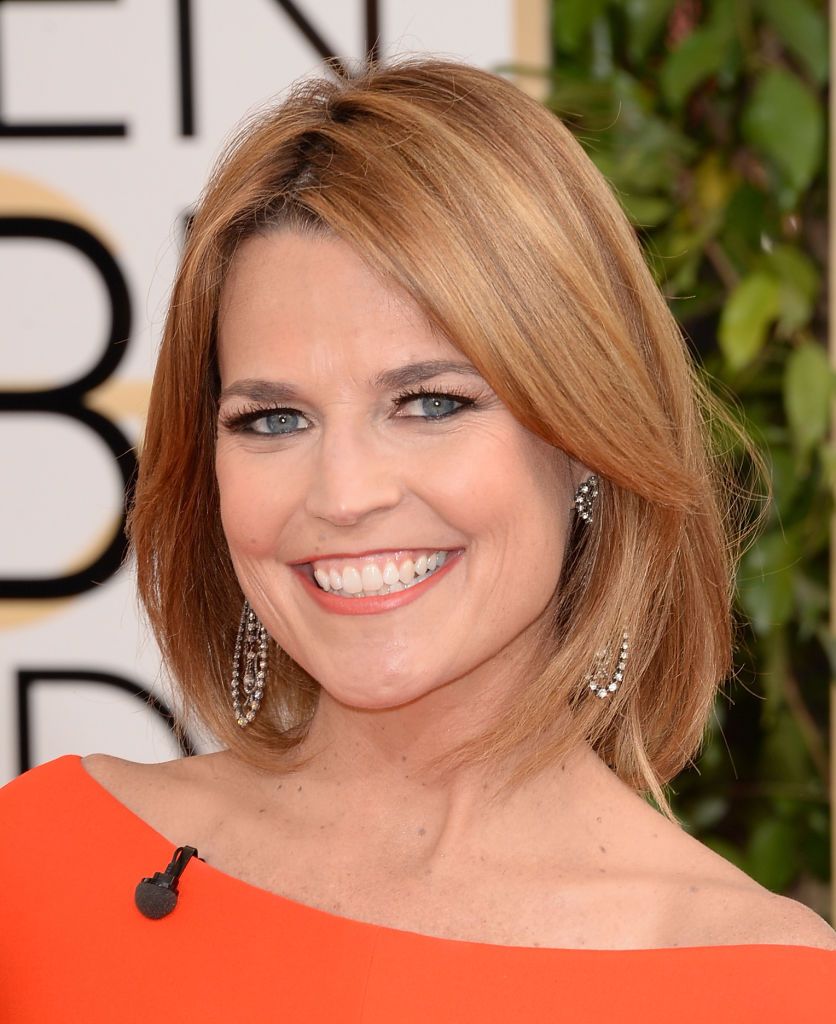 In the caption to the post, Guthrie wrote, "Mondays amirite @adrienelouise." Her caption drew laughter from some of her friends and fans who commented on the post with laughing emojis. 
Some fans also took the opportunity to commend Adriene for her yoga classes. One fan said she is the best and expressed love for her yoga videos, while a second fan said they did that particular session last week. 
Guthrie is a fan of yoga and showed off her flexibility early last year when she completed a 30-day yoga challenge as part of her fitness goals for 2020. 
She celebrated the completion of her challenge with her friends when she shared a photo that showed her rocking an impressive backbend pose, among several others. 
The tree was back to its best after a little makeover, and Guthrie could not help but point this out in an Instagram post.
In the post's caption, the "Today" show co-anchor said the photo represented things she could do again and recounted how she started the journey to completing the challenge. 
She revealed she started the journey with her friends at the "Today" show and that they promised each other to do yoga every single day, no matter the condition.
While there is no doubting Guthrie's love for yoga, she also has an impressive ability to crack jokes naturally. In December, she showed this trait when the 75-foot Rockefeller Christmas Tree arrived in New York City for the holiday festivities. 
The tree generated so much talk on social media as people felt it looked too shabby and needed more extensions. However, the tree was back to its best after a little makeover, and Guthrie could not help but point this out in an Instagram post. 
She shared a picture of the tree when it first arrived and after its makeover. Likening the tree to a woman, the television presenter said it only needed better lighting and a few extensions to look better.
Guthrie is a mother of two children, daughter Vale, born in March 2014, and son Charley, born in December 2016. She shares her kids with her husband, Michael Feldman, who she got married to in 2014. 
The couple spent the holiday season having fun with their kids, and Guthrie shared pictures of some of their moments on her Instagram page, including those showing Vale and Charley playing on a moonlit snowy night. 
Being a hard-working career woman, doting mom, and loving wife, there are many reasons why Guthrie's fans love her. They will surely be seeing more of her daily.