Katy Perry Looks Barely Recognizable as She Debuts a New Hairstyle for 'Jimmy Kimmel Live'
Singer Katy Perry is known for her versatile looks. This time around, she stunned everyone by looking barely unrecognizable after her recent appearance.
The "Hot or Cold" singer Katy Perry ditched her blonde hair for a brunette look. Perry posted a slideshow of 3 photos and a video as she was about to appear on "Jimmy Kimmel Live."
Captioning her post, she wrote, "mama has the night off, so you get inches and @americanidol on @jimmykimmellive tonight, ok." The songwriter also added a TV emoji followed by a black heart emoji.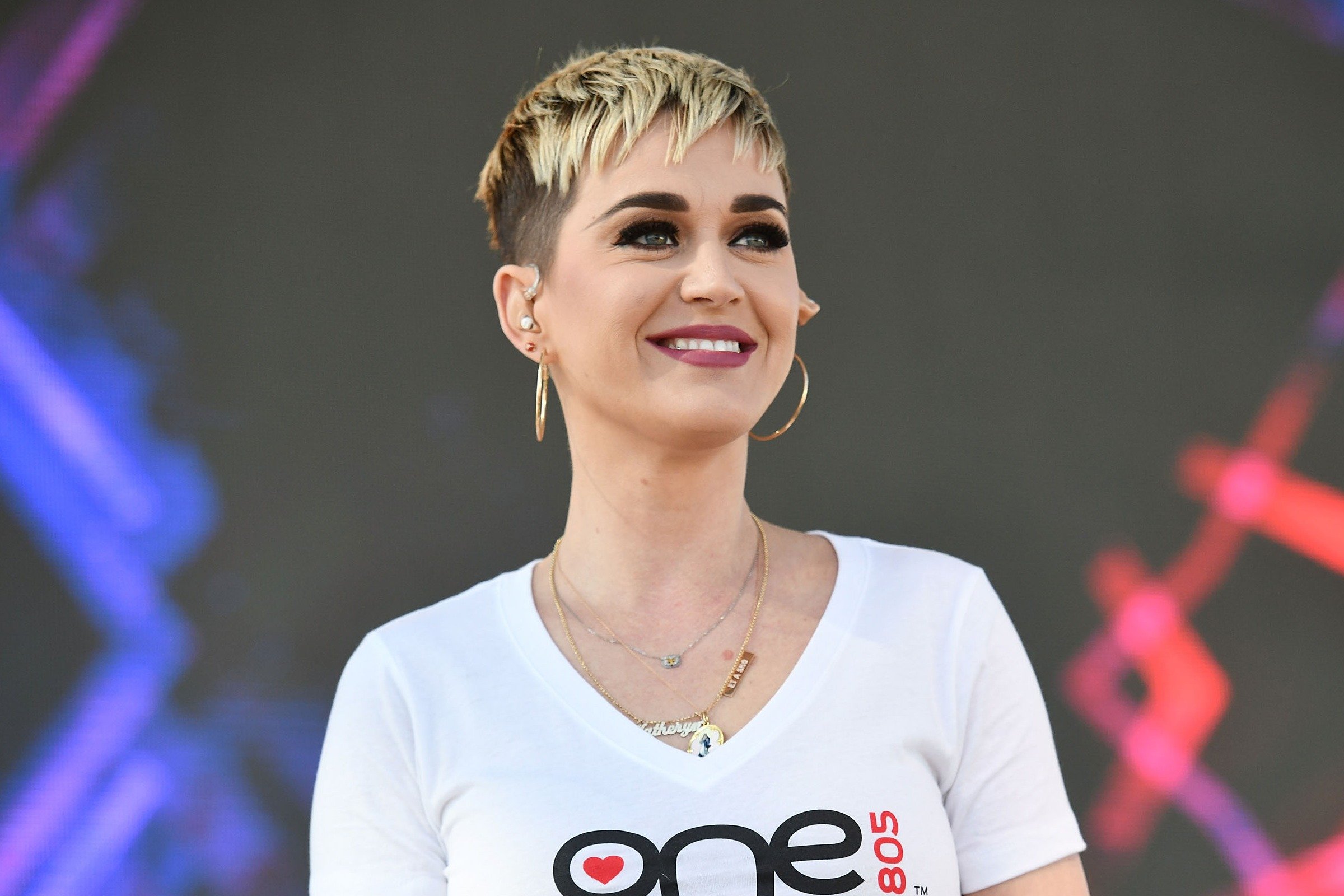 The first photo shows Perry in an up-close shot debuting her new hairdo as only half of her face is visible. Looking right at the camera with her blue eyes, the 36-year-old had on nude pink lipstick.
The clip shows her outfit from the bottom-up. Perry was draped in a long multi-colored Dundas dress with a slit up her left leg, as she showed it off while modeling the look. 
The turtleneck gown is long-sleeved and displays colorful details. Perry wore the dress with black high heels visible under the long lengthed attire and showed off her feet.
As she modeled the outfit, the mom of one played around with her long dark hair and flipped it. Perry also took selfie shots of herself while looking up and into the camera once again.
After her appearance on the show to promote "American Idol," she reportedly revealed that the black hair is fake. Perry slipped into a comfy striped T-shirt after returning from the show and shared a snap with her wig off, showcasing her short blonde hair.
Perry reportedly zoomed into her face as she said that everything is fake. She recently disclosed that she is back to work after sporting the same T-shirt on "Live With Kelly and Ryan" after giving birth to her daughter.
Perry reportedly revealed that she is struggling ever since she went back to work as she is currently filming Season 4 of the singing competition. The "Roar" singer told the daytime talk show hosts that she started filming five weeks after giving birth to Daisy Dove.
Perry divulged that at the time, she had not planned to go back to work so soon and that it was intense for her. However, she and her fiancé Orlando Bloom have their daughter on a schedule already.
Speaking highly of her little bundle of joy, she revealed that she thrives in routine because she is a Virgo. Perry shared that "giving birth and then going back to work and breastfeeding, going like, is this what women do?" she said.
Kelly Ripa chimed in and said that "it is amazing that you cannot believe what your body is capable of, right? In agreement, Perry said that "women are the most powerful beings in the world."
Last month Perry opened up on motherhood and shared that her daughter changed her life. The "Fireworks" singer took to Instagram Live and told her fans that her little girl continues to change her life every day.
Perry also divulged that she is accommodating her, more especially because she has a busy schedule. However, she has managed to prioritize her time with her baby girl.