Katy Perry Collecting Hair from Other Celebrities Is So Weird — a Glimpse Inside
Katy Perry recently opened up on her creepy act of collecting other celebrities' hair locks during a question and answer with fans at her album launch.
Katy Perry's fans know her as the beautiful and vocally gifted singer whose 2010 hit album "Teenage Dream," became the second album in history to produce five No. 1 hits on the Billboard Hot 100 but not many know about her weird hair collection habit.
Perry revealed that she kept locks of hair from other celebrities like Miley Cyrus and Taylor Swift in her purse. She made this confession during a question and answer with fans at the launch of her album, "Prism" at the iHeartRadio studio.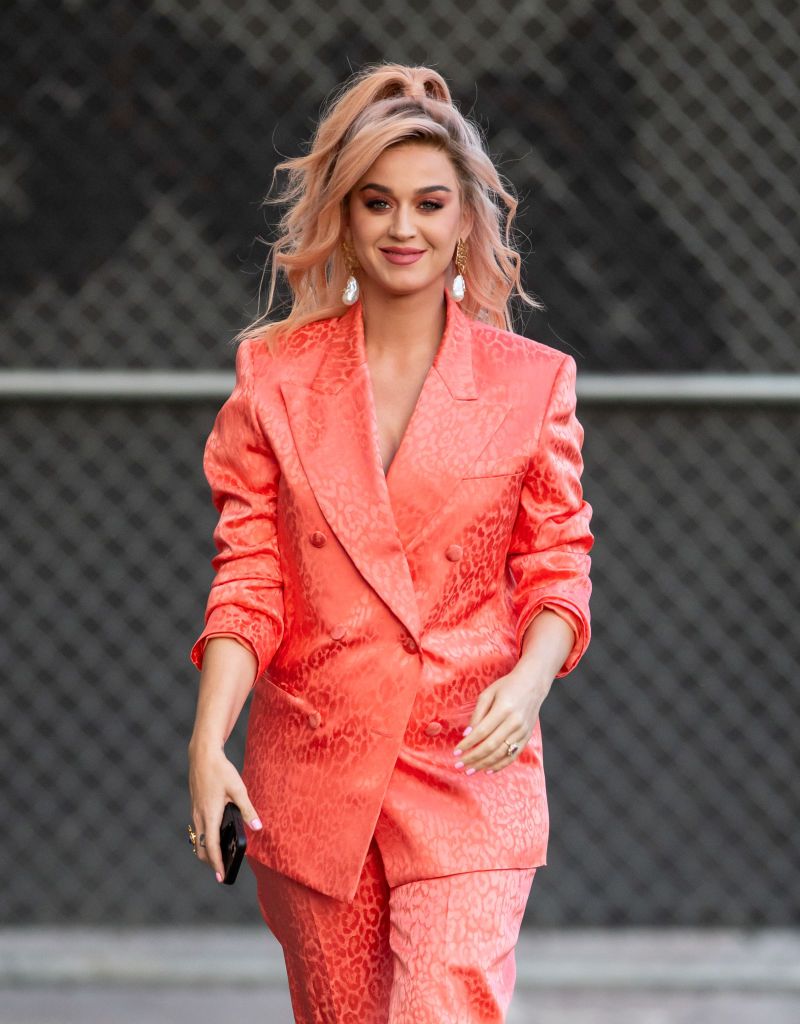 Perry revealed that she shared a dressing room with Miley Cyrus and Taylor Swift during one of her visits at the Grammy Awards. While in the dressing room, the "Fireworks" singer made the weird request of asking Miley and Swift for a lock of their hairs.
After getting the locks of hair, Perry said that she put little bows on the two locks of hair and put them in her purse. Although she admitted that the act was creepy, she also considers it awesome.
Perry put up an energetic performance at the release party of her album at the iHeartRadio Theater. From her gorgeous outfit to her thrilling performance, the 36-year-old awed her fans on the special night.
She believes in aliens and takes up to 26 vitamin pills in a day.
Perry has previously described her album as a thrilling project which she was excited about. Her brief split from boyfriend John Mayer was said to have inspired three additional songs to the album, which had been deemed complete.
Perry's new album contains songs detailing her personal life and struggles, which she has been vocal about lately. From her divorce from actor Russell Brand to some funny details of herself, the 36-year-old has been generous with details of her life lately. 
Part of the details she shared of herself is that she believes in aliens and takes up to 26 vitamin pills in a day. Perry also said that she brushes her teeth up to six times a day and enjoys traveling with a teddy bear. 
The singer revealed that she pierced her nose with a safety pin at the age of 13 and never had any plastic surgery.
Since her debut album, Perry, a longtime practitioner of Transcendental Meditation, has wowed fans with her vocal prowess and gorgeous style. She continues to be one of the most inspirational singers in modern times.