New Jersey: Dog Saves Owner's Life during a Stroke Only Months after Her Adoption
Few months after rescuing a German Shepard named Sadie, the owner, Brian Myers was saved by her after he suffered a stroke.
Dogs are known to be human's best friends, and their fierce loyalty and intelligence have made them the favorite pets of people. Brian Myers understood the meaning of loyalty and intelligence when his dog saved him.
Towards the end of last year, Myers had adopted a German shepherd named Sadie, who had been left in the animal shelter because the previous owner was moving states, and pets were not allowed in the new apartment.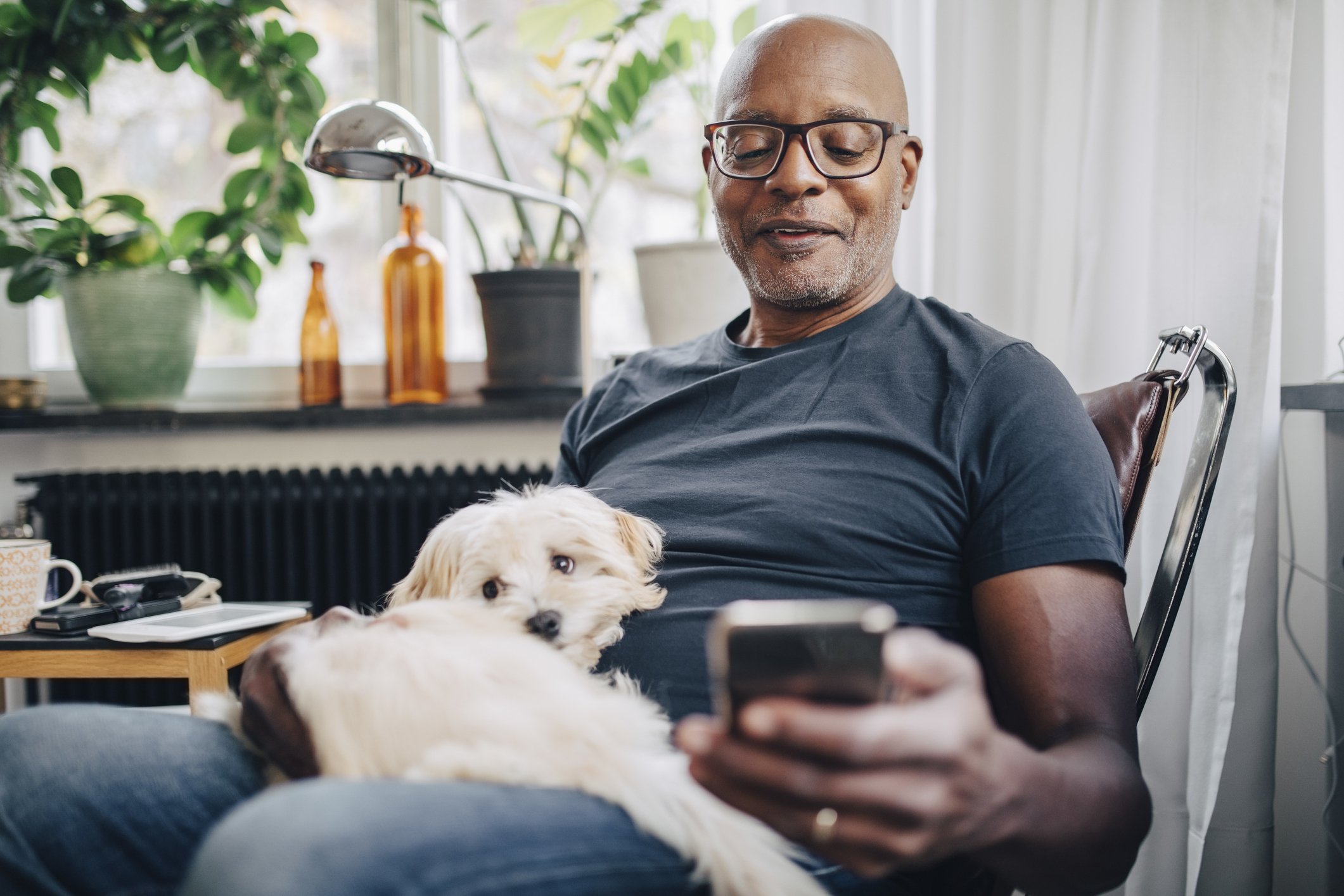 Myers and Sadie bonded immediately despite the dog's nervousness around men. Myers took Sadie home, and they enjoyed life together until that fateful night.
On January 16, Myers had woken up to use the bathroom when he suffered a stroke, which caused him to collapse on the bathroom floor.
Last September, Brian Myers walked into a New Jersey animal shelter and rescued Sadie, a German shepherd, giving her another chance at life.

Four months later, Sadie aided him in calling for help when he suffered a stroke. https://t.co/39TtOmu53Q

— CNN (@CNN) February 6, 2021
Jumping to Myers' rescue, Sadie stayed beside him and continued licking his face till he was able to regain consciousness, and with him holding on to her collar, Sadie pulled her owner to the phone which he used in calling 911.
He expressed that although he could not communicate with her in words when he reached for her collar, it was as though Sadie knew what he was saying and the intuition to drag him towards the phone was what saved his life.
This incident is set to make them bond more as they have faced various challenges together.
Here's an incredible story of a man who was saved after having a stroke by the dog he had rescued from an animal shelter. @OvermyerTV has more on the bond between Brian Myers and Sadie the German Shepherd. https://t.co/bz3mpVXyay

— CBS New York (@CBSNewYork) February 3, 2021
Myers was attended to and has been checked into a rehabilitation center where he is recovering. Sadie has been staying with Myers' brother during the period, and both of them FaceTime every night.
The 59-year-old is recovering and is expected to be released from rehabilitation sometime next week. He expressed that he was eager to see Sadie. He also said:
"I can't wait to see her. Right now, she's the best thing that's ever happened in my life. Can't wait to be reunited with her."
GOOD GIRL! Brian Myers thought he was saving Sadie when he adopted her from the animal shelter. But she ended up saving him by pulling him over to his phone to call for help after he collapsed from a stroke.
https://t.co/JsadpG5pbn

— WSVN 7 News (@wsvn) February 4, 2021
Myers also admitted that after they reunite, he is going to spoil the 6-year-old canine silly by getting her all that she wants. Sadie will also be getting honored with a Heroic Dog Award from PETA.
The organization's Vice President, Colleen O'Brien, said Sadie's heroism was a reminder that many loving and dedicated dogs were waiting to be rescued.
He also asked that anyone who had the ability and resources to care for an animal needed to adopt one from a local shelter as there are many benefits of saving animals.
For Myers and Sadie, this incident is set to make them bond more as they have faced various challenges together, and with her saving his life, he is forever indebted to her good deeds.