Here's the Move Salma Hayek Jokingly Revealed She Learned from Her Dogs — Watch the Video
Salma Hayek showed off the hilarious move she learned from her dogs as she playfully shook her drenched hair in a new Instagram clip. The actress stunned in a sultry low-cut swimsuit that flaunted her curves.
Salma Hayek is enjoying her tropical vacation and has been giving her 17 million followers juicy updates from her getaway. The recent update shared yesterday revealed a fun move the actress learned from her dogs.
In the short clip, Hayek was seen rocking a black low-cut one-piece swimsuit that features tassels and fringes all over as she vigorously shook her wet hair while standing in front of what looked like a bamboo plantation.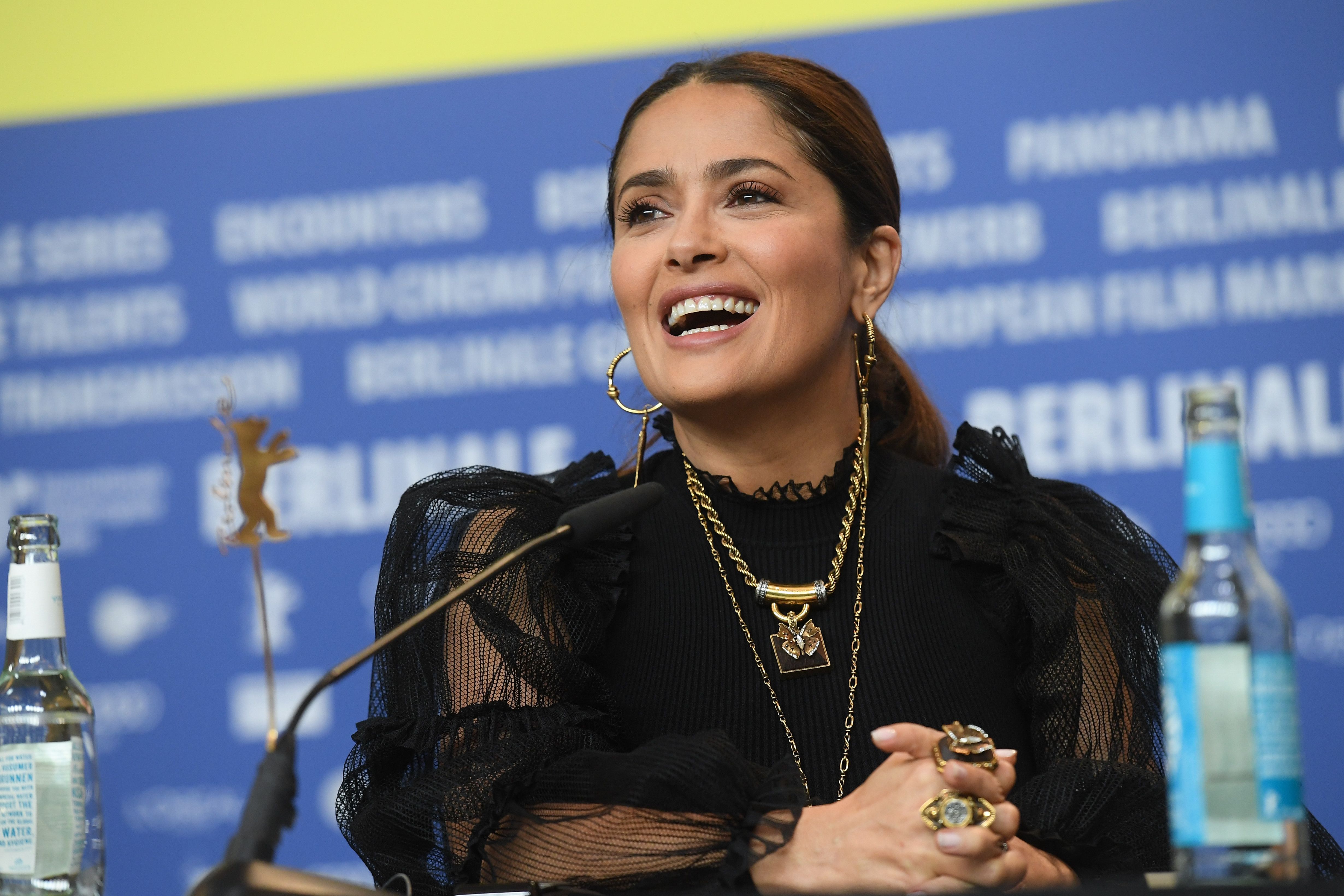 The "Frida" star, who just stepped out of the water, shimmied away, letting her curvy body steal the attention as it bounced. She jokingly explained in the caption that she had learned so much from her dogs.
Since going away with her billionaire husband François-Henri Pinault on December 29, Hayek hasn't failed to entertain fans with several hot bikini photos that showed off her voluptuous curves.
When [Hayek] isn't showing off her banging body, she gives her fans a glimpse into many of the fun activities.
Three days before the New Year, the Hollywood star stunned in a fuchsia bikini, which she paired with a patterned kimono and fancy sun hat. In the caption, she expressed her gratitude for being healthy.
In another bikini snapshot, Hayek opted for a brown halter-neck two-piece while enjoying a relaxing pool dip, after which she wowed fans with an underwater headstand while flaunting her perky behind.
When the award-winning actress isn't showing off her banging body, she gives her fans a glimpse into many fun activities during the getaway. Earlier this week, she uploaded a picture of herself enjoying a tequila shot.
The 54-year-old rocked a knitted sheer top with a pair of wide-rimmed glasses as she sat by the bar with a shot glass in one hand and a slice of lime in the other, preparing to down the alcohol while having several playful faces.
While her fans have been used to seeing her curves throughout her tropical vacation, Hayek switched up her social media updates on Sunday when she shared an up-close selfie of her rocking a makeup-free look. 
The Mexican actress let her chestnut curls loose to frame her face as she spiced up her look with a pair of elegant cat-eye sunglasses that showed her reflection. Hayek and Pinault have been married for almost 12 years.
While the lovebirds keep most of their relationship private, they once shared that they met during a gala in Italy in 2006 and immediately kicked things off. They tied the knot on Valentine's Day 2004 and are proud parents of a daughter.