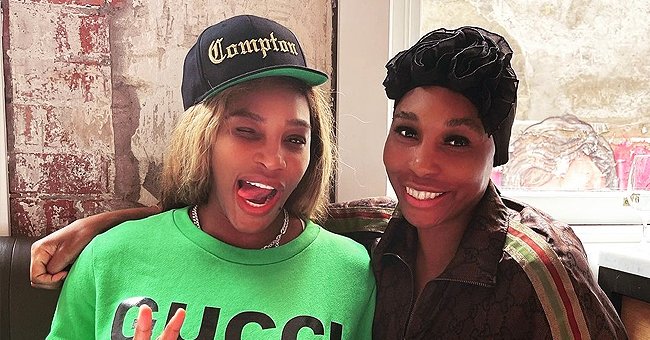 Instagram/venuswilliams
Venus Williams Is All Smiles with Sister Serena in a Green Gucci Sweater Amid Australian Open

Iconic tennis sisters Venus and Serena Williams recently had their fans gushing over them in snaps of them cozily hanging out together.
They might go head to head on the court when necessary, but the Williams sisters will always make a perfect duo. In a recent post, Venus posted cute snaps of her and her sister, Serena, with a sweet caption that read:
"The Scenes ?: Big sister acting like the little sister and then me staring at my true love ❤️ @serenawilliams #sisters."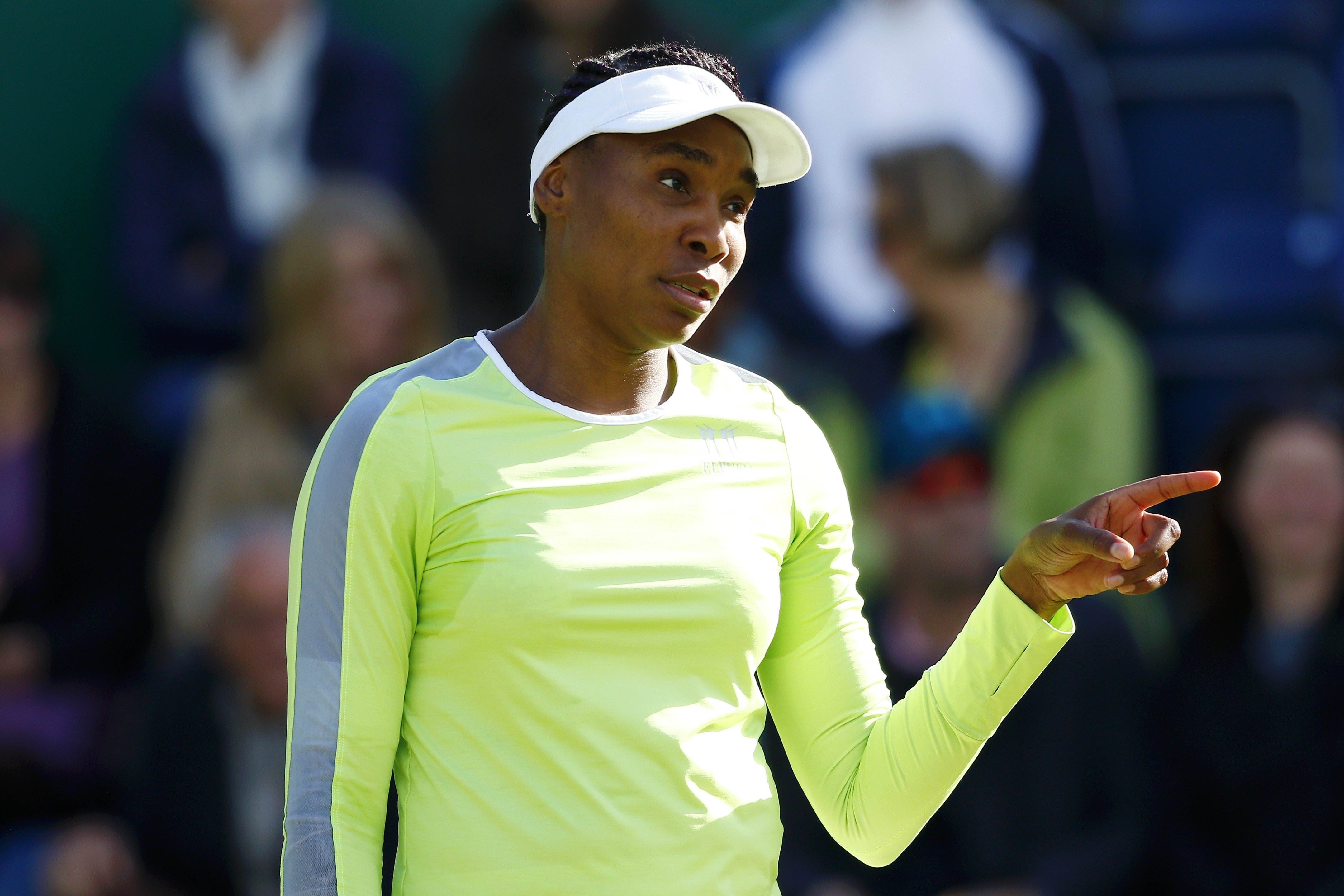 Venus Williams at the Nature Valley Classic at Edgbaston Priory Club in Birmingham on June 20, 2019. | Photo: Getty Images
The pictures Venus shared featured her and her sister, 23-time grand slam champion Serena, sitting side-by-side behind a table and right beside the wall.
Venus was dressed casually in a black Gucci hoodie that hung loosely off her athletic frame. She accessorized with a plain black head wrap and sported a beautiful bright smile.
Serena, on the other hand, was also casually dressed in a neon green Gucci hoodie. Instead of a head wrap like her sister opted for, Serena had a baseball hat sitting on her brown locks.
Both sisters warmed the hearts of their fans as they made funny faces and struck different poses for the camera. The comments were buzzing with adoring words from fans as they gushed over the legendary sisters.
Venus was only 17 when she played her first tennis match against [Serena].
Venus and Serena are household names that have been around for many, many years. Having built their legacies on hard work, grit, and talent, the two have, not surprisingly, had to face each other off at some points in their careers.
The first time they ever faced off and officially kicked off their professional rivalry was in 1998. Throughout the 2000s and 2010s, they had some of their busiest periods.
Between 2002 and 2003, they faced off in four consecutive major finals, including Wimbledon, the French Open, and the US and Australian opens. Those matches made them the first two women to meet consecutively four times.
Again, between 2008 to 2009, they played each other nine times, including two Wimbledon finals. Every single time that they have ever faced off, the professional rivalry was nothing short of exhilarating.
Most recently, Serena wowed as always when she played against Germany's Laura Siegemund on the first day of the 2021 Australian Open. The 39-year-old looked unforgettable in a one-legged catsuit.
Venus also played in the Open against Belgium's Kirsten Flipkens. Both sisters powered through as always, thrilling their fans to no end.
The Williams sisters have been playing tennis since they were children. Thanks to their father, Richard Williams, their career started early.
Venus was only 17 when she played her first tennis match against the woman who would soon become her greatest on-the-court — Serena. The latter was only 16 when they played against each other.
Decades after, the two are still an absolute delight to watch, and they continue to be such admirable champions.
Please fill in your e-mail so we can share with you our top stories!