Jolene Goring Is a TV and Media Personality Who Finds Fulfillment in Helping Others – Meet Her
Nothing is set in stone when it comes to personal fulfillment. TV and media personality Jolene Goring knows this firsthand as she found fulfillment after quitting her office job to start helping others lead a happier life.
Originally from Canada, Jolene Goring is a geophysicist turned health and wellness expert working hard to make a difference in the world, starting with her over 105,000 Instagram followers.
Goring, who was named one of USA Today's America's Premier Fitness Experts, is known for sharing useful information about exercise routines and healthy food on social media and TV shows, including "Good Morning AZ," "Sonoran Living," and "The List."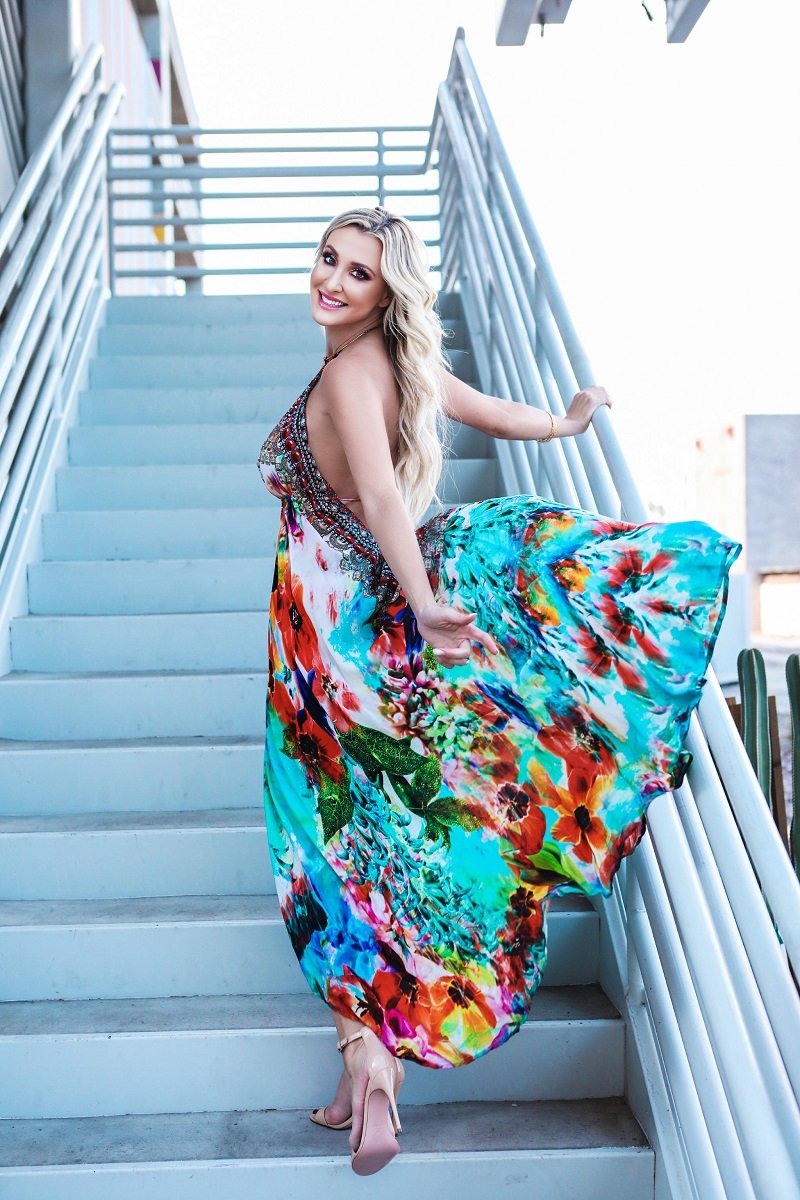 During an exclusive interview with AmoMama, Goring shared some details of her life, including being crowned as Mrs. Arizona Globe 2020, going from a geophysicist to a health and wellness expert, and her tips on getting motivated to work out.
I spent ten years in Canada working as a geophysicist in oil and gas.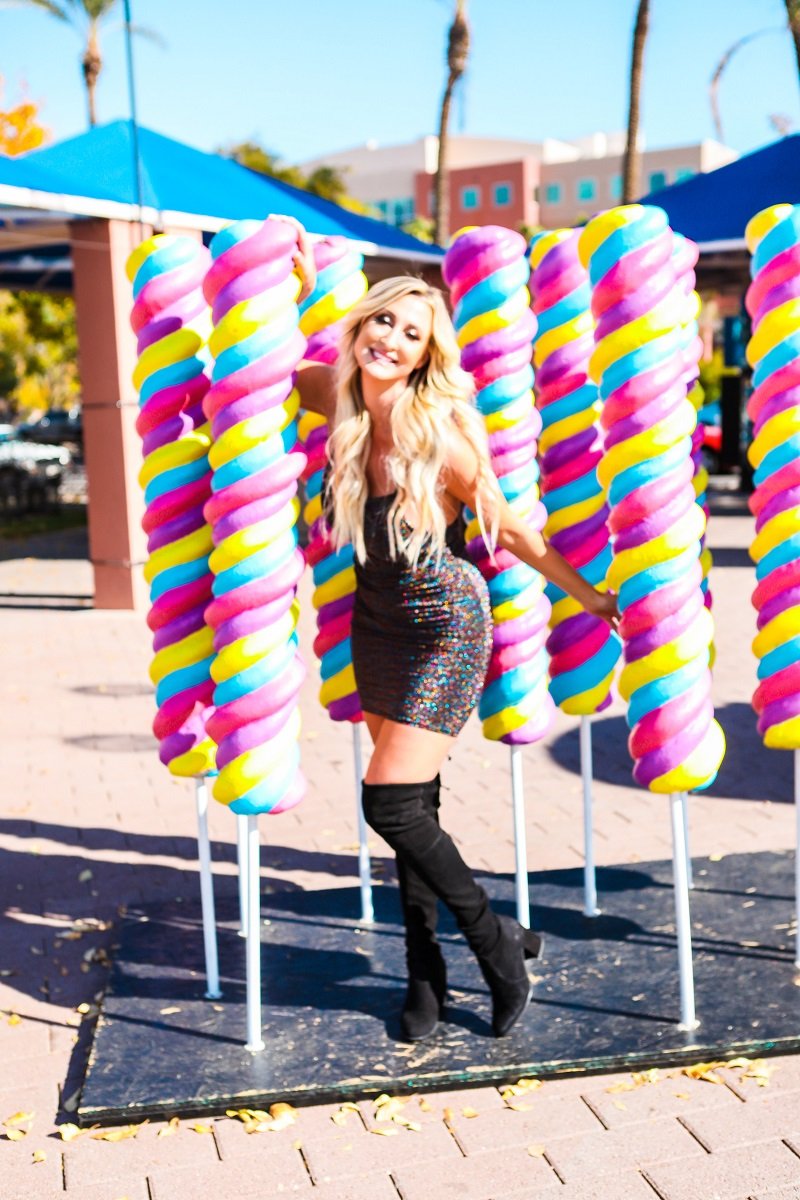 AmoMama (AM): You were born in Canada but currently live in Arizona, right? What made you move south? Also, do you prefer cold or hot weather?
Jolene Goring (JG): I moved south since I LOVE the warm weather! I chose Arizona because it has beautiful sunny weather all year round!
(AM): Speaking of Arizona, you were named Mrs. Arizona Globe 2020. How cool is that? How did you participate in one of the most popular Mrs. Pageant in the world?
(JG): One of my friends was in the pageant and won the title of Mrs. Canada last year. She had such a fun experience that she suggested I enter the pageant. I love connecting with positive women making a difference in the world, so it was a natural fit for me to join!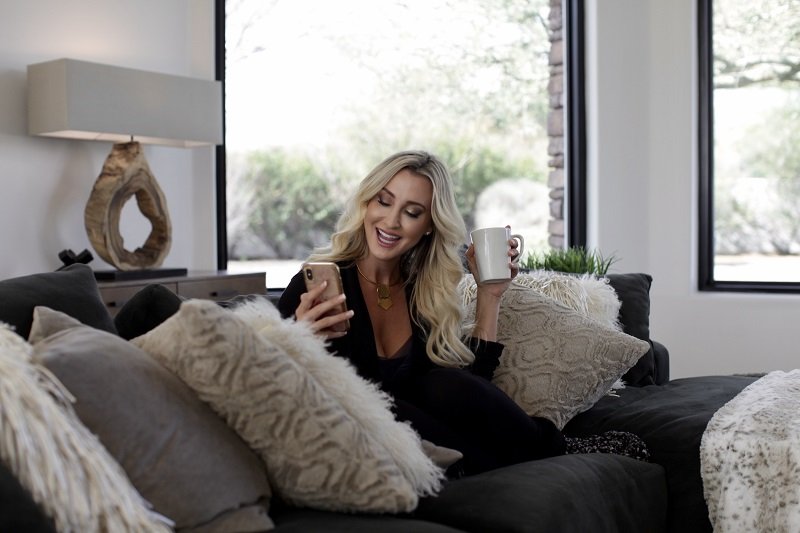 (AM): How did you react when you were named Mrs. Arizona?
(JG): I was extremely happy! I love how they evaluate the contestants based on their mission in life, and they choose women that are leaders in society who focus on making the world a better place. I love being part of something that elevates others!
(AM): On Mrs. Globe's website, you're described as a "Geophysicist turned Health & Wellness Expert." Did you work as a geophysicist before turning to health & wellness?
(JG): I spent ten years in Canada working as a geophysicist in oil and gas. It was a rewarding job, and I liked the intellectual challenge. I love learning and studying new things, and the field of geophysics continually has technological advances!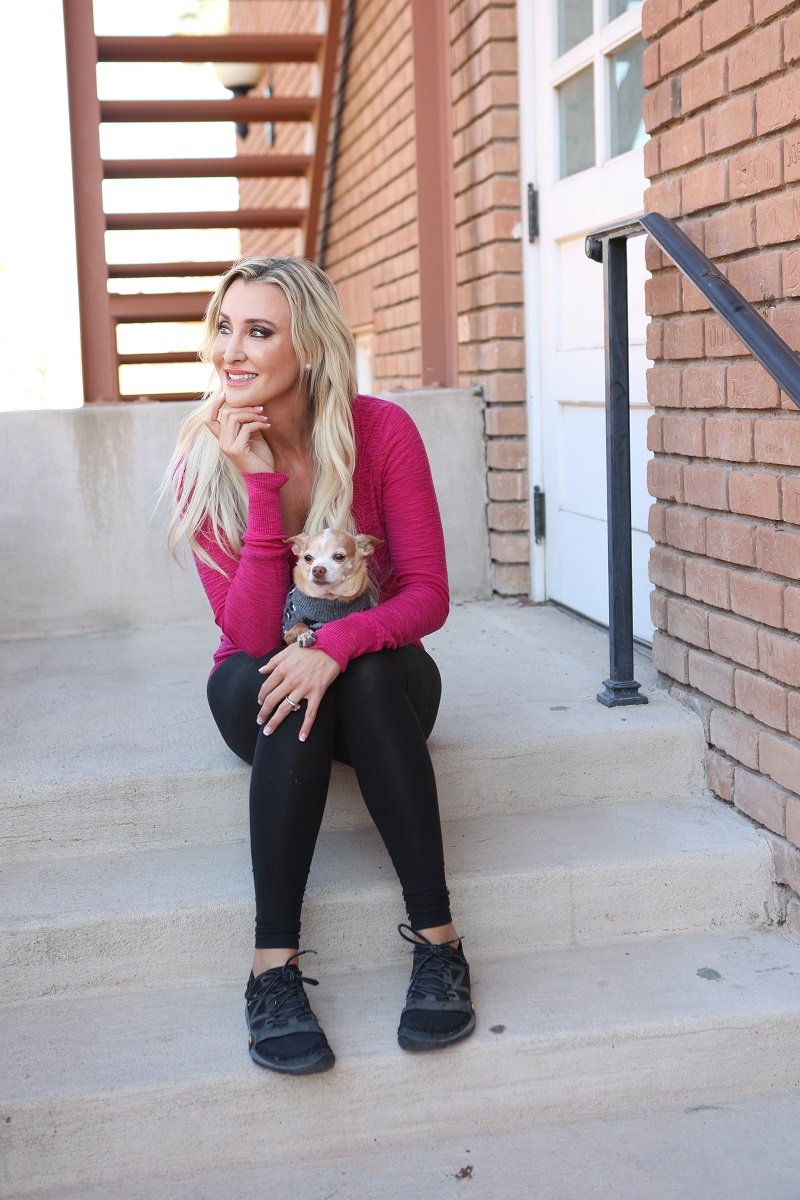 (AM): Are there any similarities between both fields?
(JG): The fields are quite different, but the one commonality is that there is always more to learn, which I love!
Both fields have so many different aspects that one can become an expert in, and with new advances in science and technology, there's always something new to learn and implement!
By focusing on our own personal power and courage, we can create the life that makes us happy.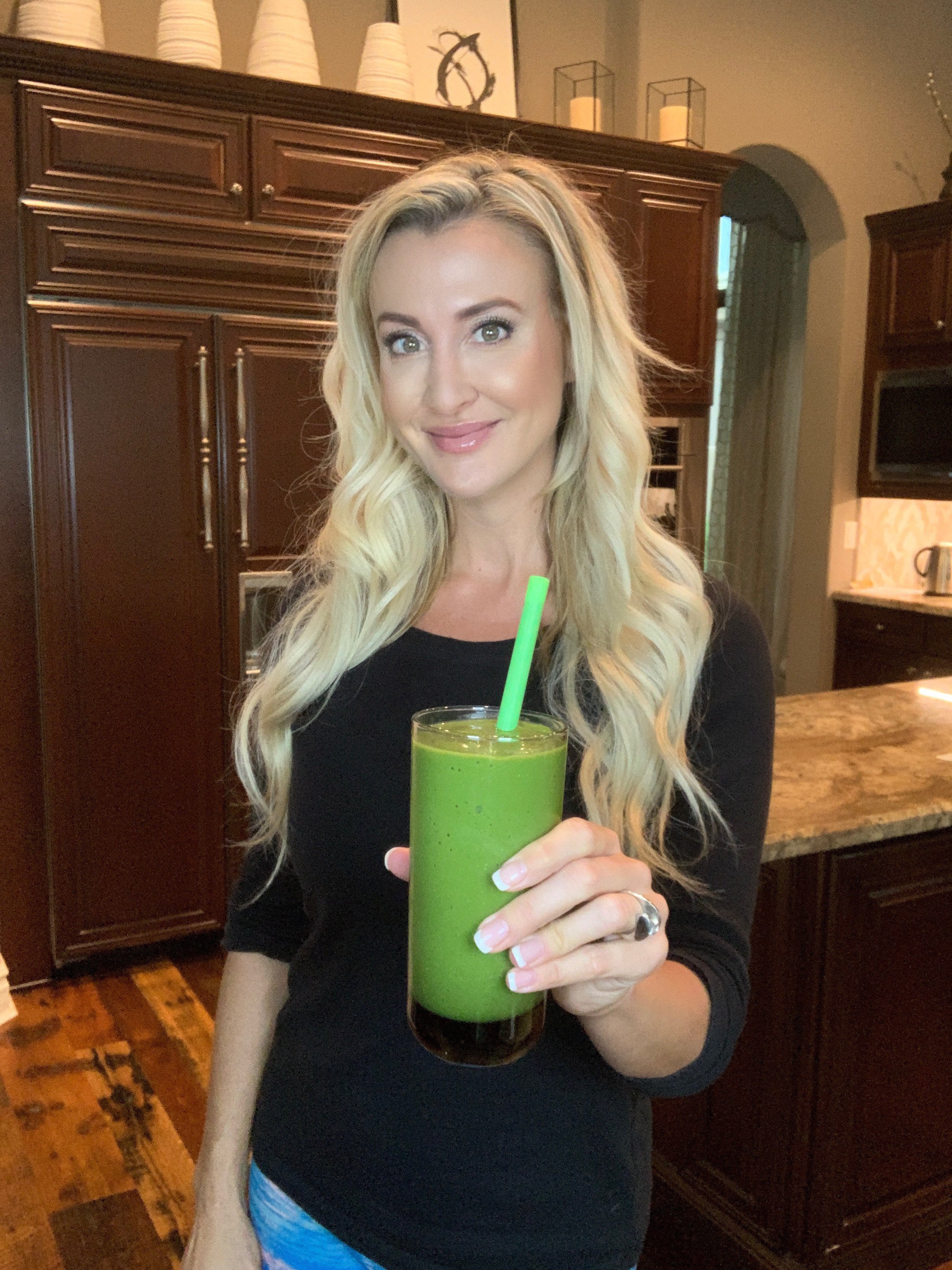 (AM): Which field do you like the most between geophysics and health & wellness and why?
(JG): I'm grateful for my early career in geophysics, but overall, I feel more of a sense of fulfillment working in the health and wellness field.
I love helping others to live their best lives ever, and it fills my heart with joy to see women using my tips to create their own version of a healthy balanced life!
(AM): When and why did you decide to make that career change?
(JG): I decided that even though I had a very successful career as a geophysicist, sitting behind a computer in an office all day was not fulfilling to me. I wanted to make a difference in the world and to help others lead a happier life.
I spent all of my spare time researching and learning about the health and wellness topics, so I decided that I wanted to make a career out of it!
(AM): You seem very passionate about urging people to focus on the present and live their best lives. Why do you think that is so important?
(JG): When we focus on the present and feel gratitude, it's impossible to feel sad or overwhelmed or stressed out. The only thing that we have control over is how we choose to show up at this very moment.
By focusing on our own personal power and courage, we can create the life that makes us happy, and it's different for everyone! That's what's so fun about it!
(AM): What does "Healthy Indulgent Living" mean to you?
(JG): Healthy Indulgent Living means finding the balance in life that works for you. I have a background in health and fitness, and I also have a love for food and wine… and that's ok! It doesn't have to be all or nothing!
My version of healthy indulgent living means that I choose to do fitness almost every day, I eat LOTS of veggies, and I also enjoy a nice dinner out where I order whatever I want, I savor it, and I know that the next day I'll be right back on my healthy living plan.
I don't force myself to do things that I don't like.
(AM): You've also released a book, "Choose Your Own Diet Plan." The title is quite self-explanatory, but could you tell us what it is about?
(JG): This book helps women learn what works for them when it comes to healthy living. It guides a reader through their own journey of self-discovery and trying different health methods.
At the end of the journey, the reader will have a clear sense of what their own version of "Healthy Indulgent Living" is.
(AM): You're always keeping your social media followers updated, and you've also appeared on TV talking about everything from exercise routines to healthy food and were named USA Today's America's Premier Fitness Expert. Could you share with our audience some tips to get motivated to work out?
(JG): Yes! Here are my top 3 tips to get motivated to work out!
I like fitness because of the way it makes me FEEL! Even just taking a quick 5-minute walk in the sunshine is a great reset both mentally and physically.
Moving your body gets the blood flowing, clears my head, and releases feel-good endorphins! By focusing on how I want to feel, my body actually craves fitness!
Plus, I do activities that I enjoy – I don't force myself to do things that I don't like. Lately, my favorites are hiking, walking, jogging, and yoga.
If I'm not in the mood to work out (it happens to all of us!), I tell myself that if I just do it for five minutes, then I can quit after that if I still don't want to do it. 90% of the time, after five minutes, I'm feeling so good that I continue on.
But if I don't want to keep doing it, then that's ok. I love and honor my body and try again tomorrow.
(AM): Also, you have beautiful skin. Could you share with us your skincare routine?
(JG): Thank you! Beautiful skin really does come from the inside out! I drink LOTS of water (at least 15 cups daily). I sip on it all day long to keep my skin hydrated.
I also eat lots of veggies - they provide a wide array of antioxidants, which help keep my skin healthy. I also make sure to wash my face before bed and use a good moisturizer every morning and evening.
One of the super fun parts of my career is testing and reviewing the newest beauty products. Every week, I have hundreds of brands contact me, and less than 10% make the cut! I only share my absolute favorites with my tribe on Instagram – good products are important for good skin!
(AM): What are you currently working on? Do you have anything prepared for your fans and followers?
(JG): Oh, yes! Something BIG is in the works!! I'm creating self-love challenges that focus on different aspects of Healthy Indulgent Living! Launch date is spring 2021! I'll be guiding women through a fun process of creating their own version of a vibrant, balanced life.
This is going to be something that's unlike anything out there. I'm so excited, and it's going to be so FUN! Be sure to follow my Instagram, where I'll be sharing all of the details!
Thank you so much for taking the time to talk with us, Jolene Goring. Your career is nothing short of impressive, and we hope to see much more of your work online!