Savannah Chrisley Shares Her Skincare Routine in an Interesting Video
Reality star Savannah Chrisley wants to feel skin fresh before the filming "Chrisley Knows Best" begins tomorrow, and she shared her tips and tricks on how to get it done. 
A self-proclaimed beauty "junkie," the 23-year-old shared a video with her fans, facing her fears by appearing without a lick of makeup as she shared her skincare routine.
Excited about the upcoming launch of her Sassy By: Savannah makeup range, the reality star couldn't help but feel self-conscious "about what God gave" her. Without makeup on she feels "naked," but she knows it puts her square in the area she wants to work on in herself.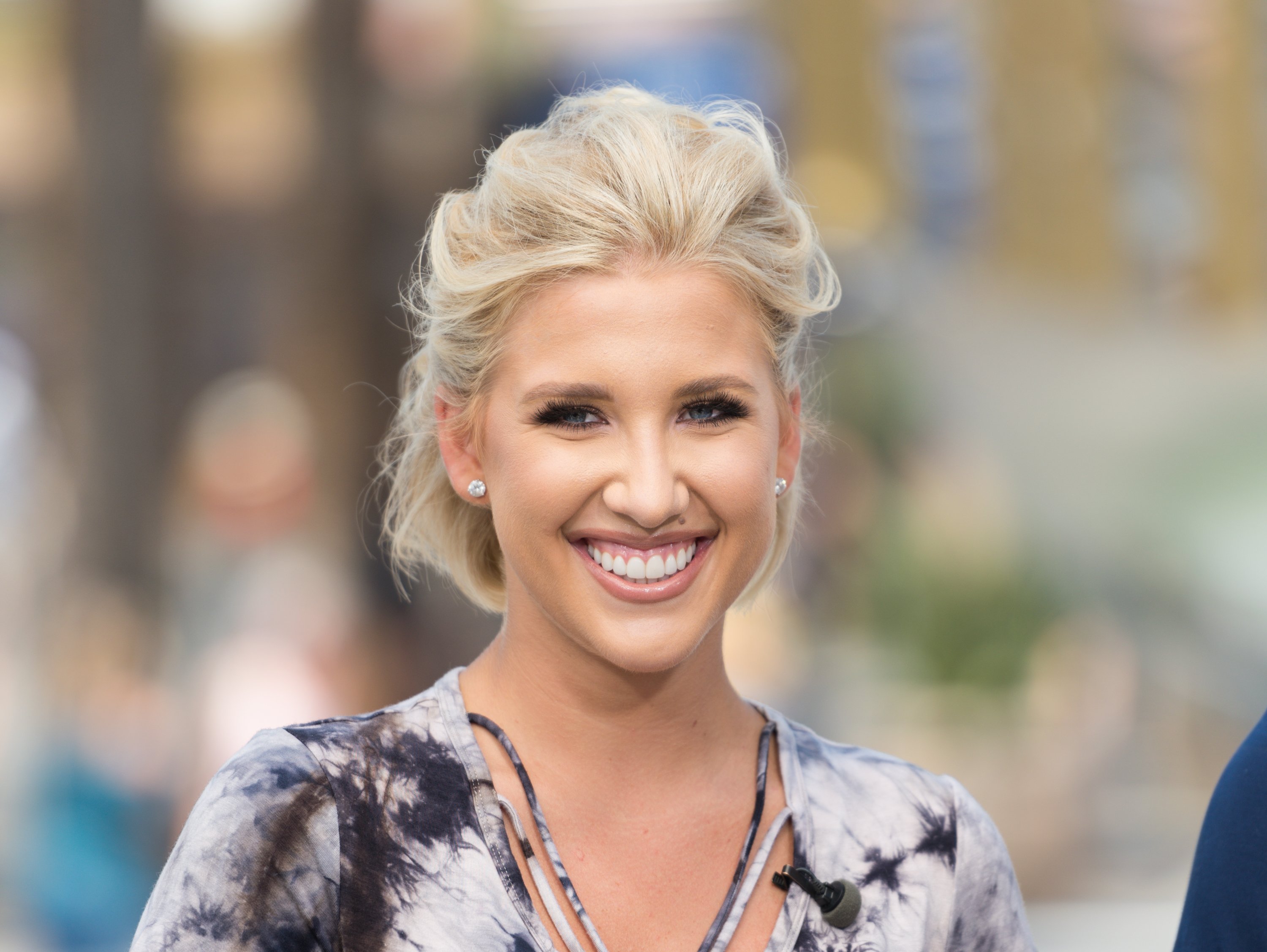 A CUTTING EDGE TRICK
But as she felt emboldened by her resolve to be the best version of herself, Savannah launched into the skincare routine she settled into with the help of a friend, Candice, she said is a professional in the skincare world.
Sharing her first drugstore find, the reality star gave an alternative to derma planing, whereby all the dead cells on the surface of the skin is removed. Pulling out a disposable scalpel, Savannah said that it effectively does the same thing, but warned that people need to be mindful of the blade's sharpness.
THE ROUTINE
With the first drugstore share out of the way, Savannah began with her actual skincare morning routine. After using an extra-strength daily peel pad, she followed it up with an anti-aging pad and a facial cleanser. 
Filming from her bathroom, the reality star then applied ann hydration boosting creme by The LA Facialist, her favorite new products. With a few more applications to go, Savannah pulled out an ultra defense serum to apply before she also shared her favorite night serum with fans.
A SUPPORTER OF EMPOWERMENT
However, Savannah was clearly more in her element when she appeared in Chase Martin's recent music video to his single "Levi Denim." Since the reality star "really love" the brand, she shared why it got her all excited, as she said during a previous interview:
"It's a song about a girl feeling good about being a girl and I'm all for empowering women."
She is also all for the empowerment of stilettos, as her brother Chase recently shared on social media. The siblings recently went to golf, and she showed up in sky-high stilettos for the occasion, rocking the odd combination with confidence.
But that was not the end of Savannah Chrisley's beauty and fashion indulgence, nanny Faye also ended up on the receiving end. In a teaser clip from the new season of the family's reality show, the 23-year-old took it upon herself to give nanny Faye a hair update.
With "Chrisley Knows Best" set to return to television screens next month, Savannah gave fans a taste of what to expect as nanny Faye's hair came out in neon color as the makeover hilariously went sideways.