'Chrisley Knows Best' New Trailer Shows Savannah Chrisley Dyeing Nanny Faye's Hair Neon Color
The Chrisley family has been known to bring laughter to their fans with their TV series, "Chrisley Knows Best," and this time is no exception as Savannah Chrisley plays hairstylist to Nanny Faye.
The new episodes of "Chrisley Knows Best" sure comes with a load of drama, as seen in the just-released teaser. The video's caption read: "Don't know about y'all, but we're already hollering! ?" It continued: 
"...All-new episodes of #ChrisleyKnowBest return in ONE MONTH. Join us Thursday, November 12, at 10/9c only on @USA_Network."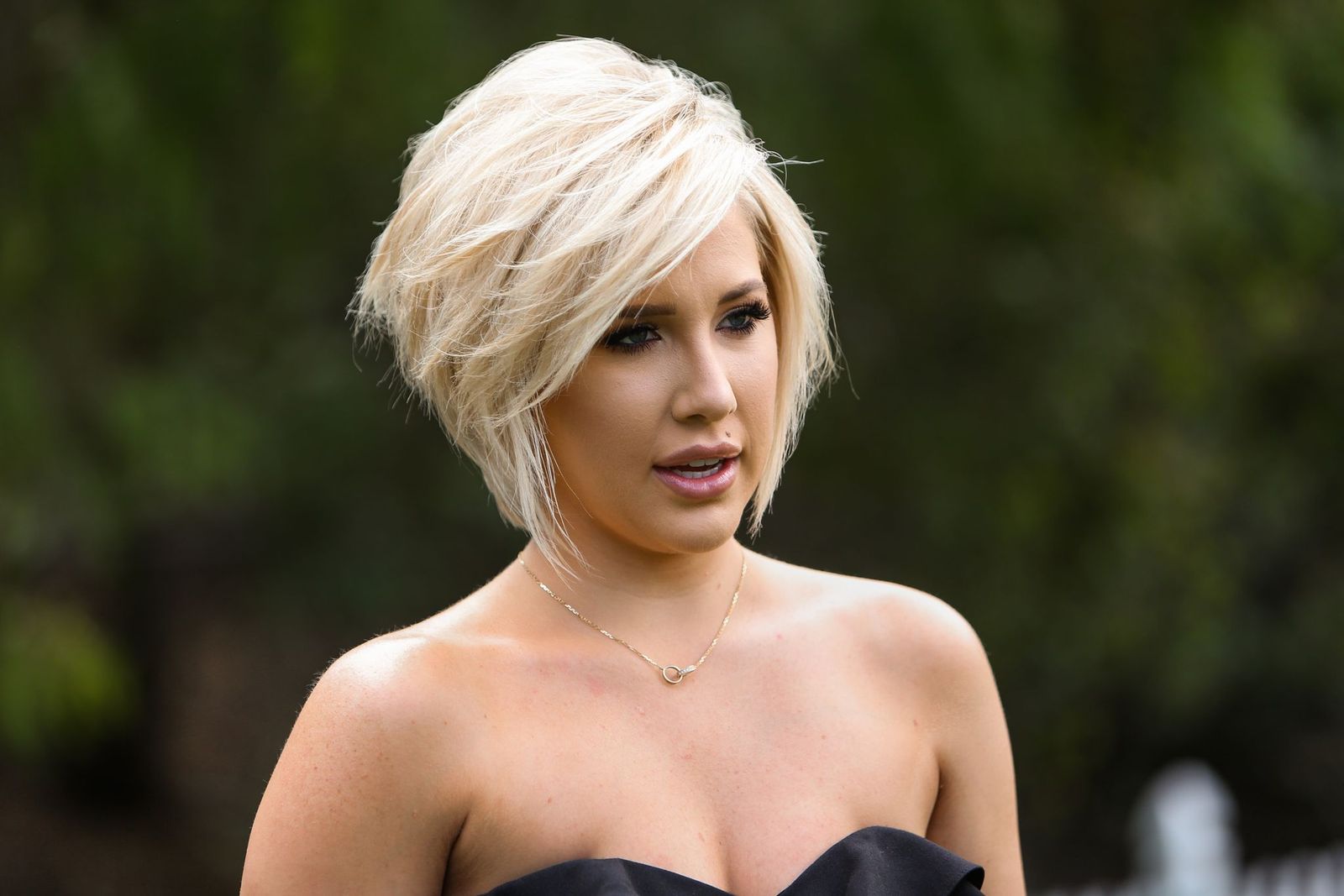 The video began with Todd welcoming his family to a movie night in a drive-through theater. He offered them drinks but forbade taking the glasses in the car. The video's highlight has to be when the notorious Savannah decided to give her grandmother a makeover and turned her hair neon.
Nanny Faye knew something was wrong when she heard her granddaughter's "oops." When she tried to find out what was wrong, the 23-year-old told her that she wouldn't need a flashlight to go out at night.
Another part showed the father of three declaring that he had discovered the biggest drug deal while he spied on some people selling plants in a van with his son, Chase. The TV host encouraged his son to move close to the van to take pictures, but he firmly refused with a look of disbelief on his face.
The reality star began a self-love journey after she made some significant changes to her hair following a hair accident.
The teaser featured truffle business with Chase and Nanny Faye, Father's Day celebration, bowling and cricket matches, and various father-child bonding moments. Fans could hardly contain their excitement over the impending release as they asked for the various ways they could access new episodes.
A particular fan said she was laughing already while another said she had experienced withdrawal symptoms when the show was off. A third fan thanked them for sharing their family with the fans.
The family show was introduced in 2014 and featured all Chrisley family members, led by the father, Todd Chrisley. The show also has a spin-off that is centered around the children, Chance, and Savannah.
Savannah also launched her career via the show as fans took a huge liking to her responsible nature. The 23-year-old combines her brains with her acting skills as she got into the university of her choice with her excellent grades.
The reality star began a self-love journey after she made some significant changes to her hair following a hair accident. This journey seems to be the source of her soon-to-be released cosmetics line, which is sure to do well going by her fans' excitement.