Rande Gerber Is Cindy Crawford's Husband and a Successful Businessman — Get to Know Him
Entrepreneur and former model Rande Gerber has not only created successful companies, but he is also a dedicated father and has a beautiful family with the supermodel Cindy Crawford.
Rande Gerber, 57, is a successful American businessman who, in addition to gaining notoriety for his short modeling career, became famous for developing innovative concepts for nightlife.
To this is added that for more than twenty years he has been married to the supermodel and actress Cindy Crawford, 53. His circle of friends is made up of personalities from all over the world, including actor George Clooney, who is also his partner in business.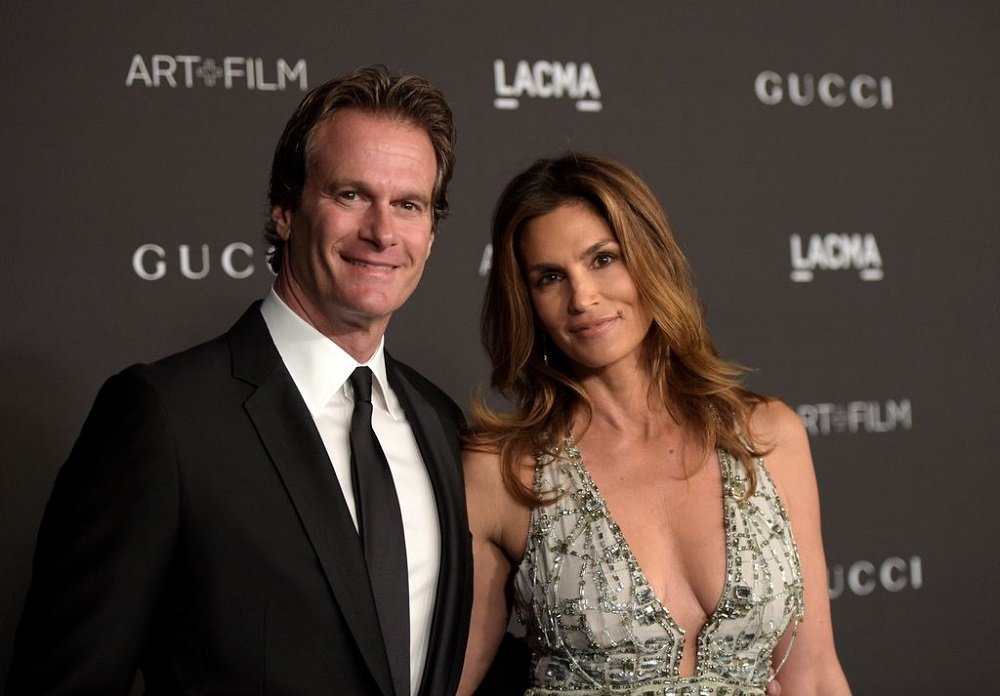 He has revolutionized the world of luxury bars by creating his brand The Whiskey, with which he opened food and drink establishments in the most important boutique hotels, such as W Hotels and Trump Park, and his Gerber Group brand has launched more than 40 locations.
Being a man who has made his fortune and named after him in the world of bars and nightlife it is no wonder that he decided to create a drink and that it became a multi-million dollar business.
A SWEET BEGINNING
Gerber and his friend Clooney enjoy drinking tequila, and for that reason, they were encouraged to create their own mix to offer to their friends when they got together. So they contacted the necessary people and set out to create their own tequila.
However, after a while, the number of bottles that they were producing only for their consumption and for their friends was so big that they had to decide whether to finish it or turn it into a business. Thus was born Casamigos, which means "house of friends."
SUCCESSFUL BUSINESS
The success of the tequila that Gerber and Clooney formulated came hand in hand with their friend Mike Meldman and the three men developed Casamigos with their exclusive products: Blanco, Reposado, Añejo, and recently The Joven.
What they did not plan was that in 2017 the Diageo distillery would be interested in buying their company and that it would do so for the sum of $ 700 million, plus $ 300 during the next 10 years according to the growth of the brand.
WORK AND FAMILY
Although the sale of his company generated mixed feelings, in the negotiation with Diageo the businessman maintained control of the company, and still works in it. Clooney and Meldman are also involved in it.
Gerber's passion for starting companies is great, he loves starting a business from scratch. However, he has always sought to balance his dedication to the business with his family life as husband and father.
NEW BEGINNING
The supermodel was still married to Richard Gere when she met the man who would be her second husband. She had attended without her husband and at a wedding where she and Gerber became friends.
When her marriage to Gere ended, Crawford and Gerber began dating. In May 1998, the couple married in an intimate oceanfront ceremony in the Bahamas with their friends and family.
FAMILY OF FOUR
The newlyweds didn't wait long to start their family and in 1999 they welcomed their first child together, a boy named Presley Walker, and two years later, in 2001 their second daughter Kaia Jordan was born.
Looking at their children's picture it is not surprising to see why are the kids following in the footsteps of their parents and both have started working as models. Kaia is the younger version of her mother and Presley has the good looks of his father on the runway.
QUARANTINE IN FAMILY
Despite the difficulties that the covid-19 pandemic has brought not only in the area of health but also in the economic aspect, Gerber cannot complain because his beloved Casamigos has continued to grow.
Additionally, her family has been spending isolation from quarantine together at her home in Los Angeles. The four have taken advantage of this pandemic situation to spend time with each other and have shared on their social media photos and videos of their lives at this time.