Princess Eugenie Takes to Social Media to Reveal Her Newborn Son — See the Sweet First Photo
This week Princess Eugenie welcomed her newborn son by sharing his first social media photo with her fans. The little boy is her first child with her husband, Jack Brooksbank.
Princess Eugenie, 30, and Jack Brooksbank were married in October 2018, at St. George's Chapel at Windsor Castle. The couple had been enjoying their marriage quietly until a recent announcement.
On September 25, 2020, the princess took to Instagram to reveal that their lives were changing for the better. She shared the fantastic news that they were pregnant with their first child!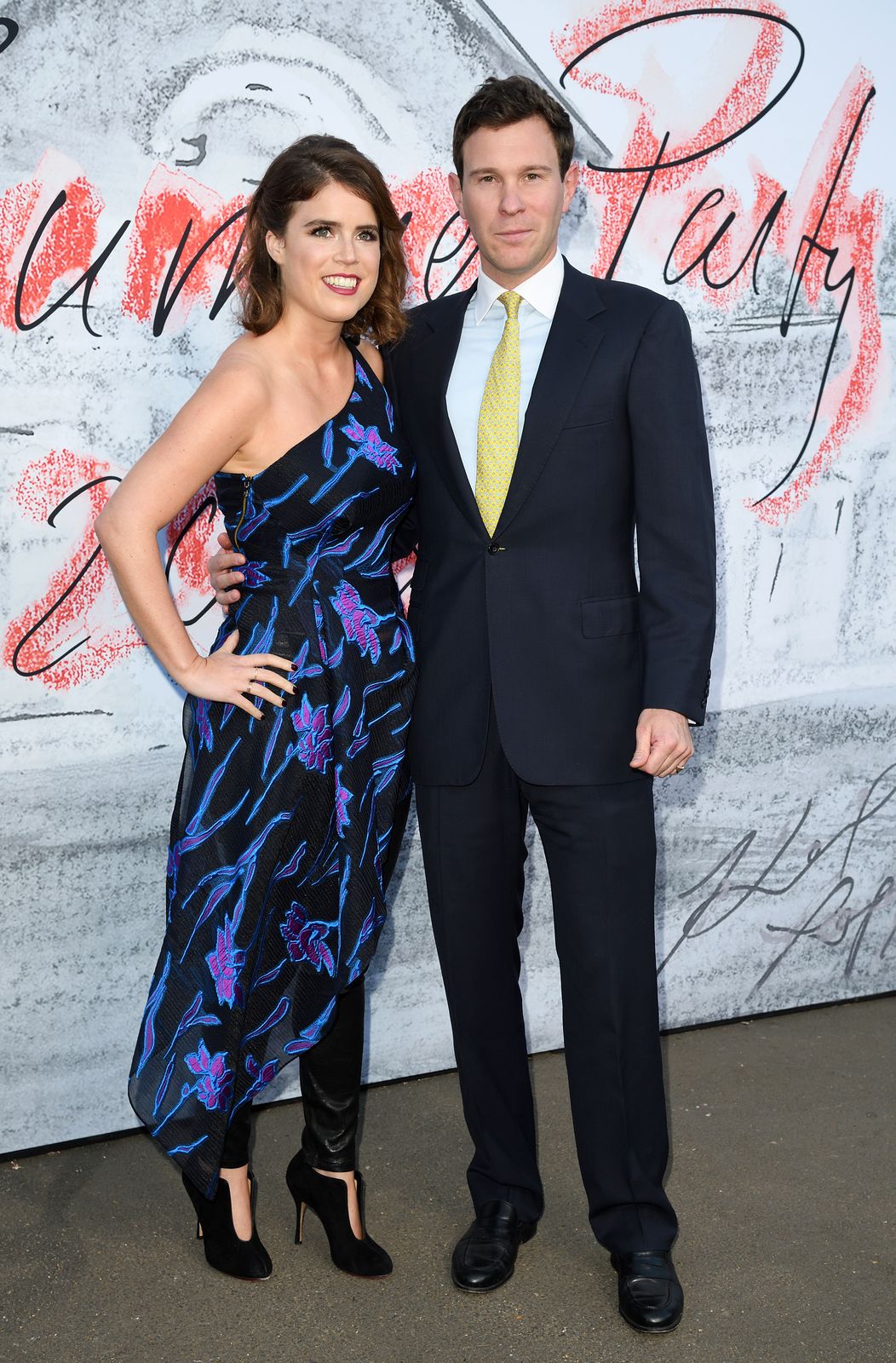 Eugenie made the announcement by posting a cute photo of her and her husband holding a cream white fluffy pair of baby bear slippers. In the caption, she shared that they were excited for early 2021.
The second image in the thread showed the couple standing side-by-side, smiling at the camera. The photo only showed the top part of the couple, so Eugenie's baby bump wasn't visible.
Now, this week, the royal had more news to share with a new picture upload. She posted a black-and-white Instagram photo of her and her husband's hands holding their newborn son's tiny one.
The only other thing that was visible in the image was a sheet or perhaps a blanket. The post was uploaded on Tuesday, February 9, 2021, and the only caption it had was a bunch of emojis.
The little boy, whose name hasn't been revealed yet, was born weighing 8 lbs., 1.oz. The newborn son is the Queen and Prince Philip's ninth great-grandchild and the first grandchild for Eugenie's parents.
Prince Andrew and Sarah Ferguson are officially grandparents! The palace confirmed the news of the birth in a statement where it shared that the child was born at The Portland Hospital at 8:55 a.m.
The palace also revealed that Brooksbank was present when the Queen's granddaughter gave birth. Brooksbank met his future wife in 2011 while she was on a skiing trip in Switzerland.
Friends actually introduced the pair, and they had been dating for seven years before Brooksbank proposed. He went down on one knee during a vacation to Nicaragua.
Ahead of their son's birth, Eugenie thrilled her fans when she shared an adorable Instagram photo of her and her now-husband. The image was from their 2018 engagement interview.
The never-before-seen photo was described as a "happy moment" by the royal as it was when she and Brooksbank announced their engagement. The couple was all smiles in the rare picture.