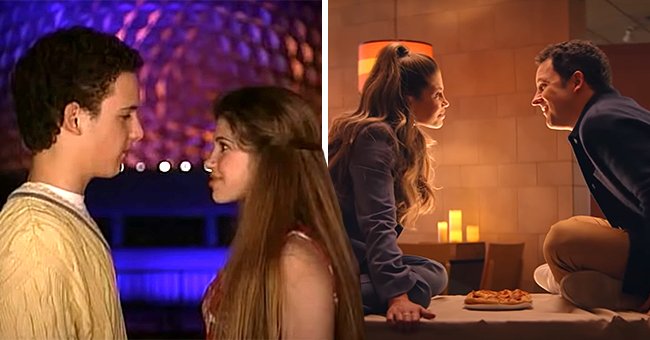 YouTube/MsMojo YouTube/Panera Bread
'Boy Meets World' Stars Danielle Fishel & Ben Savage Reunite after 28 Years in a Hilarious Ad

"Boy Meets World" stars Danielle Fishel and Ben Savage reunited 28 years after the series aired in a hilarious new advert. The duo played love interests in the ABC sitcom.
More than two decades after Danielle Fisher and Ben Savage stole our hearts with their heartwarming chemistry, the on-screen lovers are back at it again, but this time they are making us laugh out loud.
Fishel and Savage reunited in a new advert for Panera Bread to commemorate Valentine's Day. In the 1 minute 11 second clip, the pair re-enacted scenes from their iconic series, "Boy Meets World," while spoofing other romantic movies.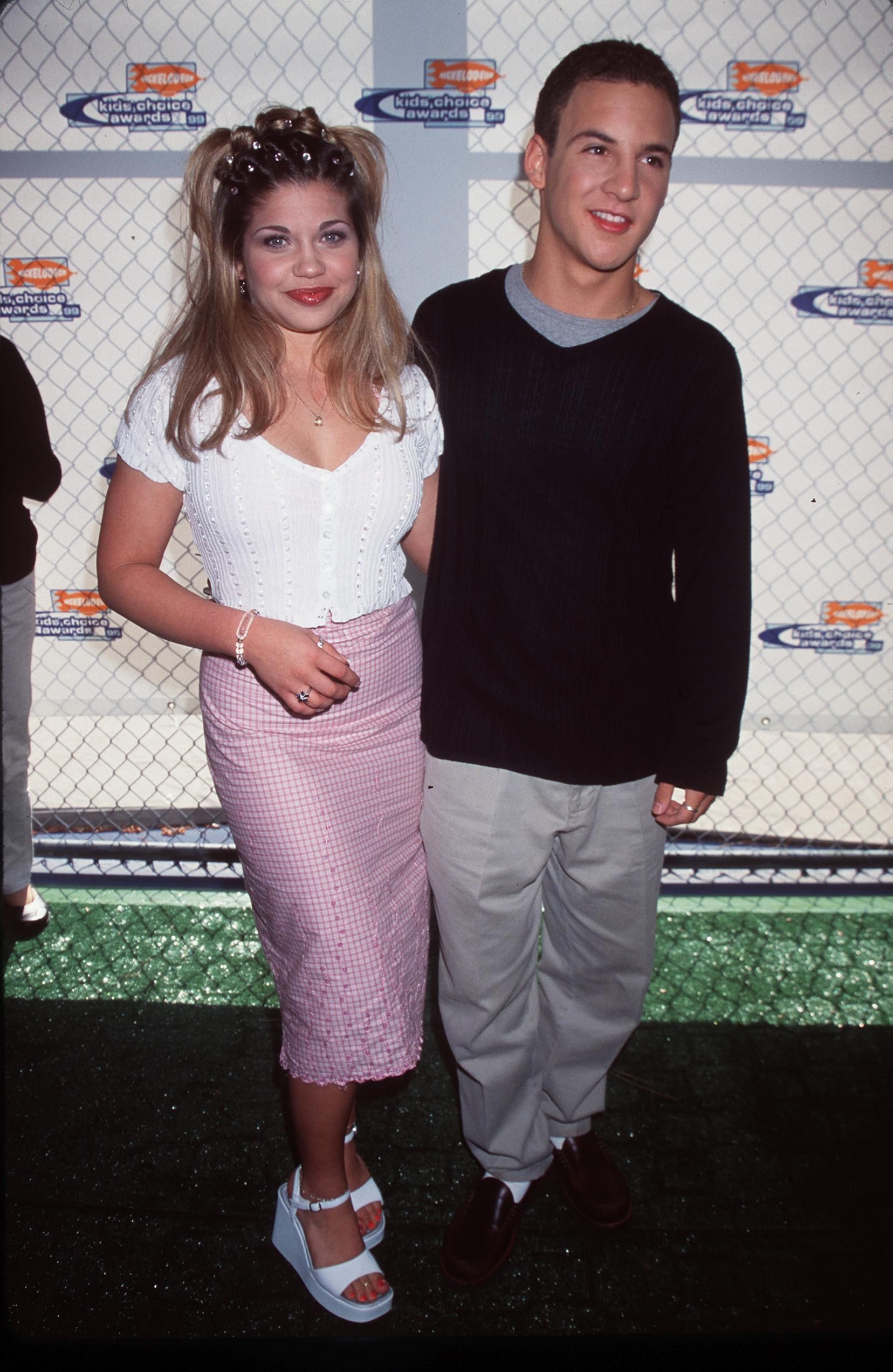 "Boy Meets World" cast members Ben Savage and Danielle Fishel attend Nickelodeon's 12th Annual Kids'' Choice Awards May 1, 1999 in Westwood, CA. | Photo: Getty Images
It began with the duo walking up to the counter independently to get their pepperoni flatbread pizza order. However, both thought the meal was for them when the waiter announced the order causing them to turn towards each other and fall in love.
The ad takes viewers through a journey of their love, including a fight where Savage unknowingly takes the last slice of pizza, causing Fishel to lash out at him and walk out of the restaurant.
Savage sweetly wins her back when he goes to the coffee shop window where she is drinking alone. He holds a pack of pizza in his hand with a set of cue cards, professing his undying love for her.
In recent news, another "Boy Meets World" star Ethan Suplee made headlines in January.
Fishel and Savage starred as the iconic couple, Topanga Lawrence and Cory Matthews, in the ABC show, which lasted seven seasons from 1993 to 2000. Their characters eventually tied the knot at the end of the sitcom.
14 years after the show ended, the pair reunited in the spin-off "Girl Meets World," which aired from 2014 to 2017. Savage, now 40, hasn't tied the knot, while Fishel is currently married to her second husband, Jensen Karp.
Karp and Fishel are proud parents of a son Adler Lawrence. The lovebirds welcomed the bundle of joy in June 2019, but the little one was born a month early and had to spend a while in the neonatal ICU. Speaking about the experience, Fishel said:
"That was obviously devastating for us. It was traumatizing. We were not expecting that."
The young boy suffered chylothorax, which caused his lungs to be filled with fluid from Fishel's breast milk. After 3 weeks, the young fighter became a NICU graduate and has been living the best life ever since.
In recent news, another "Boy Meets World" star Ethan Suplee made headlines in January after showing off a jaw-dropping 500-lbs weight loss in a shirtless pic. Suplee, who starred as the bully, Frank, revealed he struggled with his weight all his life.
The 44-year-old admitted that he had never taken his shirt off in public for more than 35 years. However, a lifestyle change came about a 24 years old when he weighed more than 540llbs. As of October, the star boasted 9% fat in his body.
Please fill in your e-mail so we can share with you our top stories!