Angela Bassett Shares Teenage Twins with Husband Courtney B Vance — Who Are Bronwyn and Slater?
Away from her stellar career, actress Angela Bassett is a proud mother of two 15-year-old twins, Bronwyn and Slater, whom she welcomed with her husband, Courtney B Vance. 
In an array of movies such as "Black Panther" and "Otherhood," Angela Bassett has often been portrayed as a devoted mother, and the reality of her life isn't far from that. Away from the screen, the award-winning star is a proud mother of two.
She shares twins, son Slater and daughter Bronwyn with husband Courtney B. Vance. Although the teenagers have been kept away from their parents' spotlight, from time to time, the sweet mother often gushes about her bundles of joy.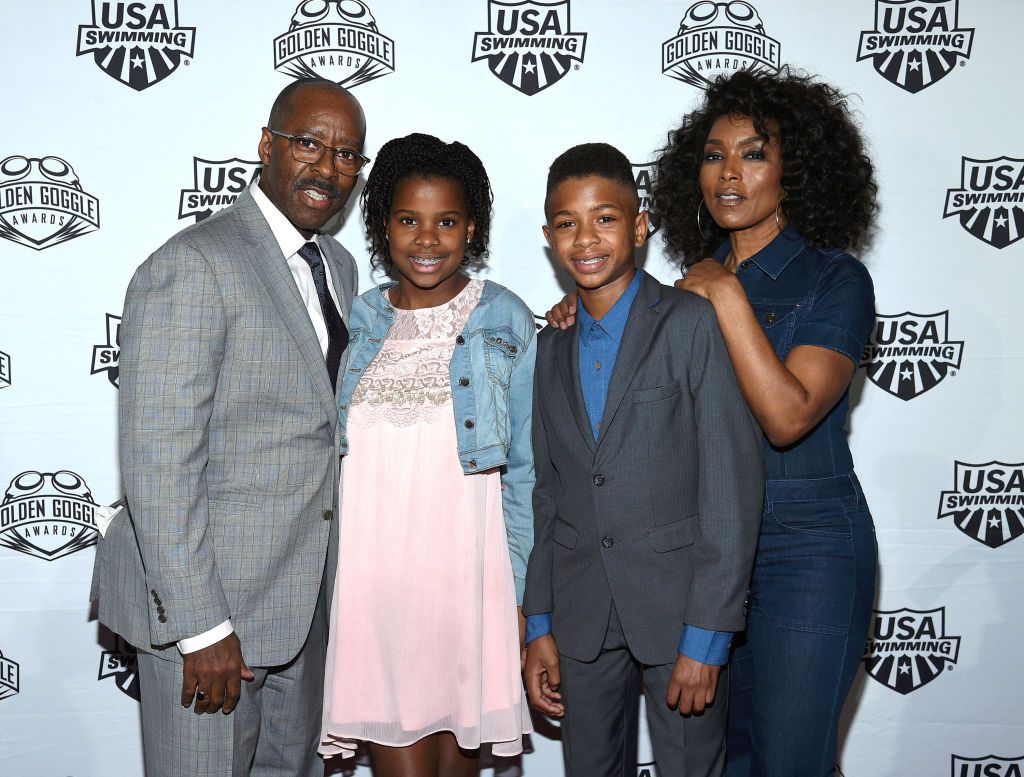 MEET BRONWYN AND SLATER
The 15-year-olds were born in January 2006. From their childhood, the Hollywood star has made sure to raise them to be as independent as she is. She sent them both to public school and had them making their beds at 18 months.
Her son Slater has often made red carpet appearances with his parents. Bassett once lauded the teenager for doing an impressive TED talk at his school on the topic, "Do Aliens Exist?." Bronwyn, on the other hand, is her mother's twin.
In an interview, the "Waiting To Exhale" star revealed that Bronwyn looks up to her and considers her a role model. She once described the teenager as her copy cat and shared a photo of them bonding at the coastline in Santa Barbara.
Bassett and her husband are one of Hollywood's success stories.
HER PARENTING BELIEFS
In an interview with MadameNoire, the 62-year-old opened up about her parenting practices. Bassett revealed that she teaches her son how to do house chores as she believes it is important to teach men how to take care of themselves.
Despite being a powerhouse in the industry, Slater and Bronwyn don't rate their mom like most children. Bassett confessed in the past that neither of her twins has watched her most famous movie, "What's Love Got To Do With It."
However, that doesn't mean they don't recognize the talent house that their famous mother is. She recalled that they enjoyed her performance in "Soul" and noted that she would wait until they stumble on the Tina Turner biopic. 
BASSETT AND VANCE'S MARITAL SUCCESS
Bassett and her husband are one of Hollywood's success stories. The lovebirds met in the 1980s' during their time at the Yale School of Drama. They were friends for a while, with Vance already in a relationship with someone.
Their friendship blossomed into romance, and they reconnected after 14 years. They tied the knot in 1997 and struggled to conceive in the first years of marriage. The duo has often credited mutual respect as the secret to their 24-year-union.