Angela Bassett's Twins Look Taller Than Her as She Poses with Them in Photos at Disney World
In a recent photo of Angela Bassett and her twins Slater and Bronwyn enjoying a Disney holiday, the actress surprised fans with a look at how quickly her children have grown.
There comes a time in every mom's life when her kids get all grown up. For actress Angela Bassett, that time is well underway. She recently shared a photo of herself and her twins at Disneyland and captioned it:
"Many thanks to @WaltDisneyWorld for helping the twins and me have a safe & fun experience at #Epcot!"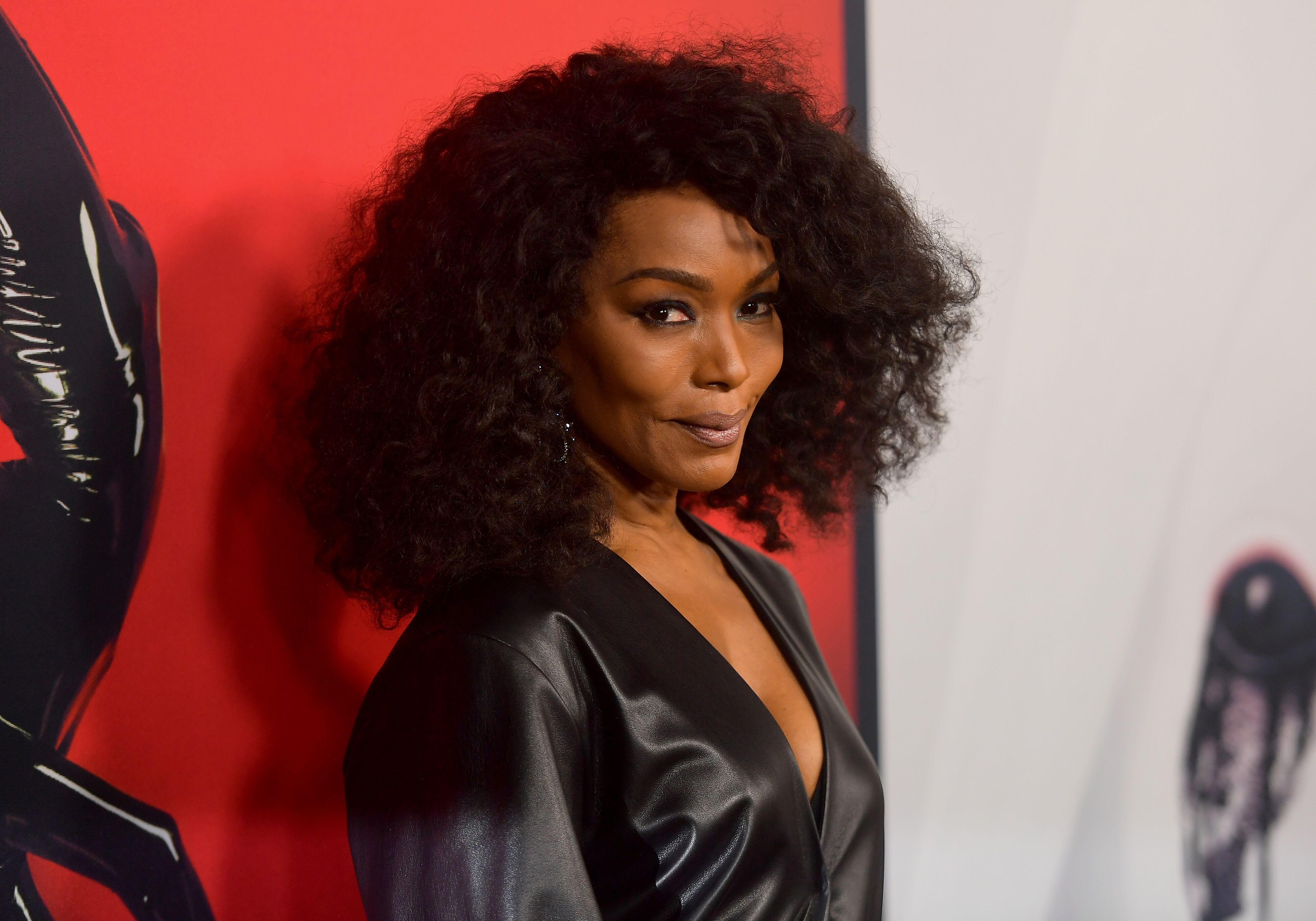 The beautiful mother's caption also pointed out that she and her young ones were keeping safe with masks from none other than Disney. She wrote that they loved every minute of their time at Disney World.
The photo Bassett shared was even more heart-warming than her sweet caption. The ever-stunning beauty looked trim in her Ivy Park merch by Beyonce. She wore her hair in pin-straight black locks with bangs.
On either side of the actress, who happily stretched out her arms, were her twins Bronwyn and Slater. Both children looked just as fabulous as their mom, but fans were more surprised at how fast they have grown.
Now 14, both kids nearly towered over their mom as they posed for the sweet family shot with their own masks on.
In 2019, she shared that she had avidly taken to teaching her kids about respect and particularly her son about consent.
The comments were filled with surprise and adoration for the trio, as many marveled at how grown the kids looked. Bassett must be a very proud mom!
Bassett, who is known for her decades-long career, became the proud mother of twins in 2006 after she and her long-time husband, Courtney B. Vance, welcomed them through a surrogate.
When they decided to start a family, they had no idea that they were about to embark on a long journey with many fertility complications.
For many years, Bassett and Vance had a tumultuous and challenging journey to parenthood. After seven years, they eventually found their silver lining.
Bassett reportedly found out that her friend was pregnant — not directly, but via a surrogate. This was when she and Vance started learning more about the process, and at last, they decided to give it a try.
Her friend encouraged them to contact the Center for Surrogate Parenting for help. When they did, their miracle came. In January 2006, they welcomed their precious twins, Bronwyn Golden and Slater Josiah.
In 2019, the proud mother gushed about being a mom. She admitted that both kids inherited her independent streak. She noted that her mini-me, Bronwyn, looked up to her and was almost a little copy of herself!
The actress does not have to try hard to raise her kids as mothering seems to come naturally to her. She once confessed that it is hard not to focus all her attention on her children as they tend to suck her in.
The actress also revealed that she takes developing her little ones very seriously. In 2019, she shared that she had avidly taken to teaching her kids about respect and particularly her son about consent.
Raising children may be a handful, but Bassett has all the support she needs with her husband of 23 years. The twins are a lucky duo because their parents share a sweet love story. They might be growing fast, but they'll always be their parents' babies.