Check Out These 10 Fashionable Looks by 'Black Panther' Star Angela Bassett This 2020
Over the years, legendary actress Angela Bassett has proven that she is a guru when it comes to fashion and dressing up. Here is a look at her amazing fashion choices for 2020.
Having a good physique is an interesting thing as it allows one to have the comfort of wearing and rocking any outfit they love.
"Black Panther" actress Angela Bassett is one of the most fashionable women to grace the television screens. Over the years, she has proven to be consistent when it comes to rocking amazing outfits. Here are her ten amazing fashion choices in 2020.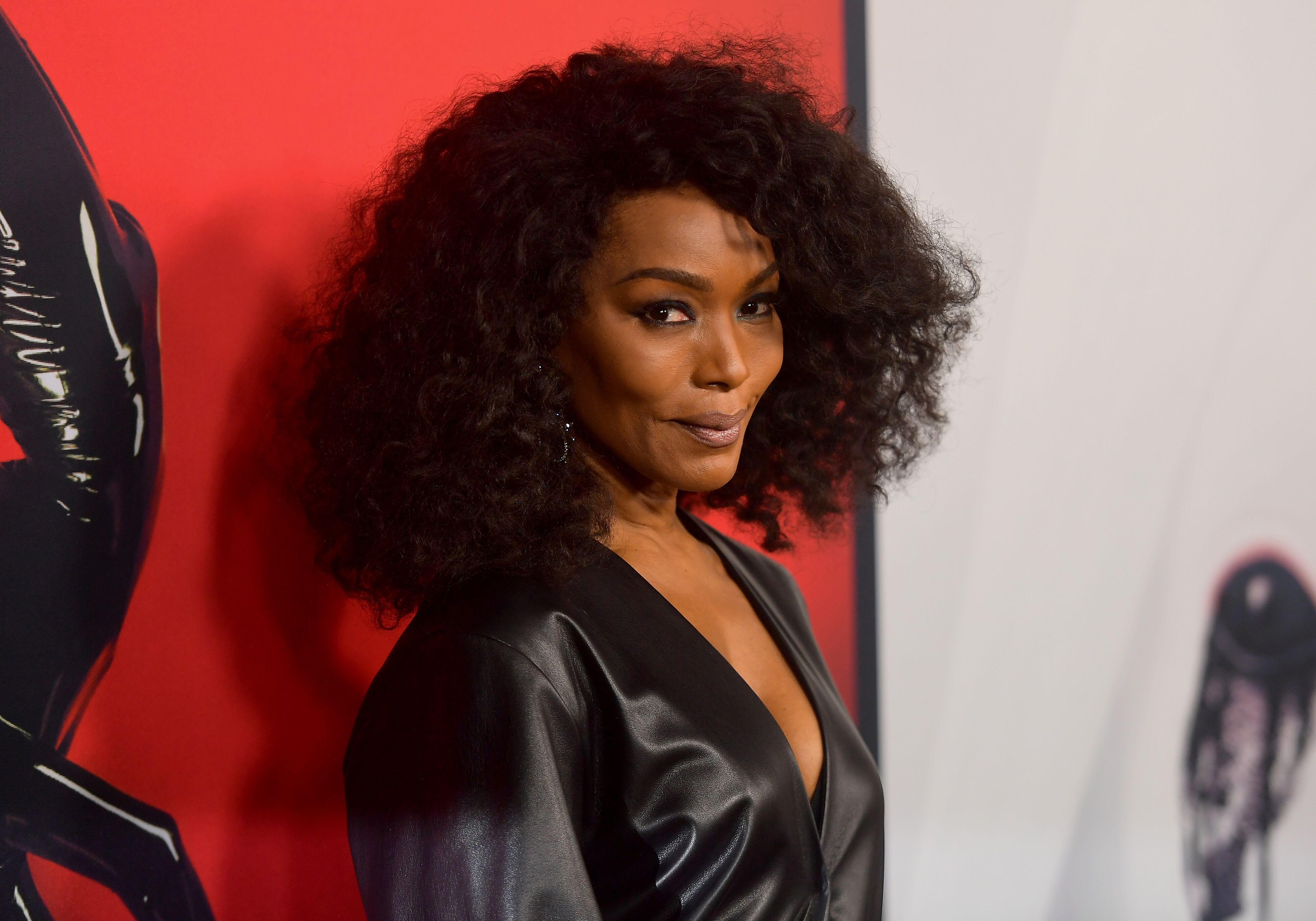 AT THE PARIS FASHION WEEK
Paris Fashion Week is where almost all celebrities and fashion enthusiasts aim to show off their fashion style, and Bassett was one of those people who flaunted her style at the Fall/ Winter 2020 show.
She rocked an all-white Avante Garde outfit featuring a large jacket while the dress itself had detailed stitches. She finished off the look with a tummy belt and white high-heeled shoes.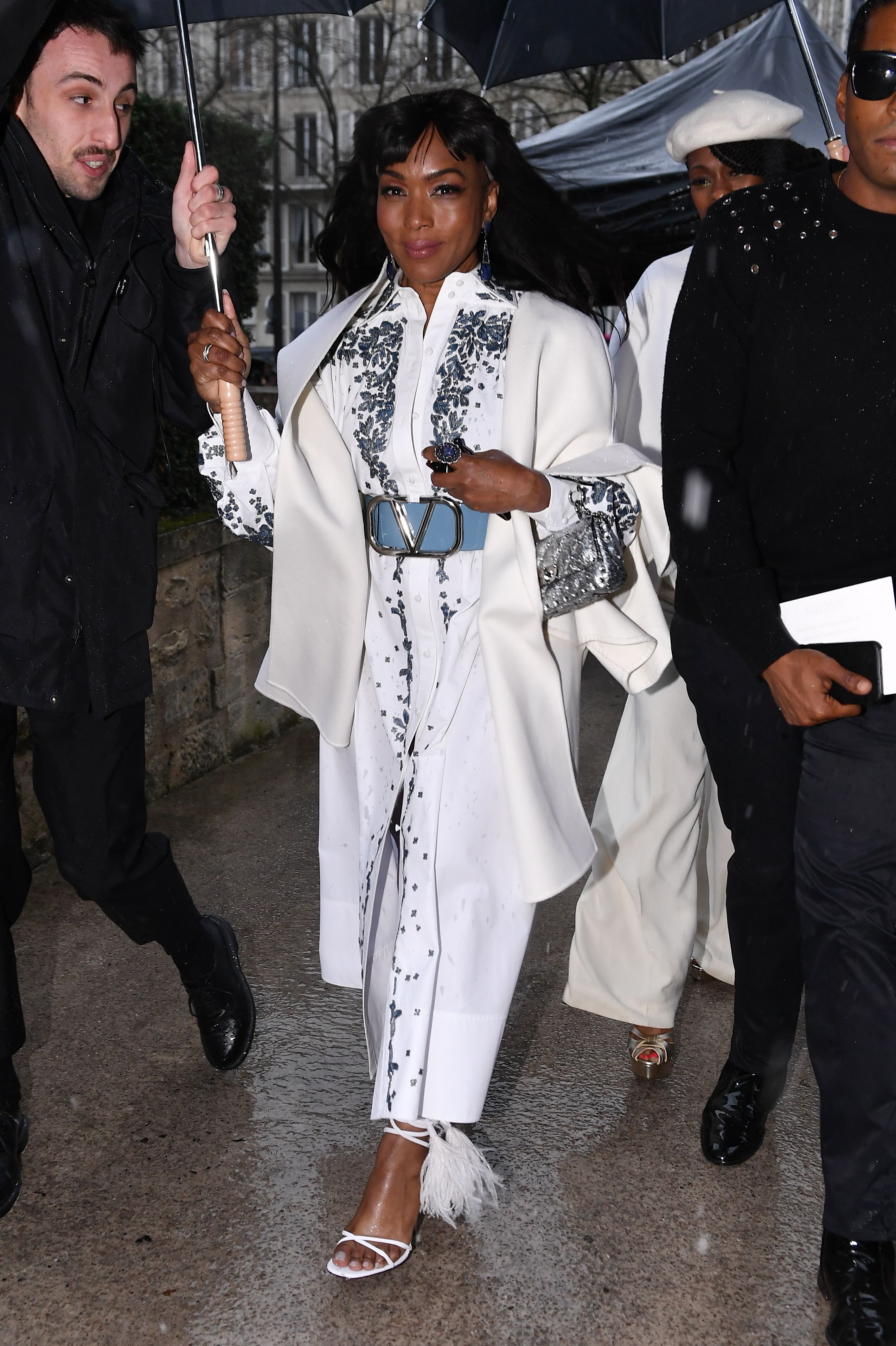 HEADING TO THE ELIE SAAB SHOW
During Paris Fashion Week, Bassett looked stunning attending the Elie Saab show. For this outing, she wore an all-black outfit.
The trousers were a perfect fit and showed off Bassett's curves while the top was a low cut shiny blazer. She gave off a nerdy vibe finishing off the look with a pair of glasses, large hoop earrings, and a petite black bag.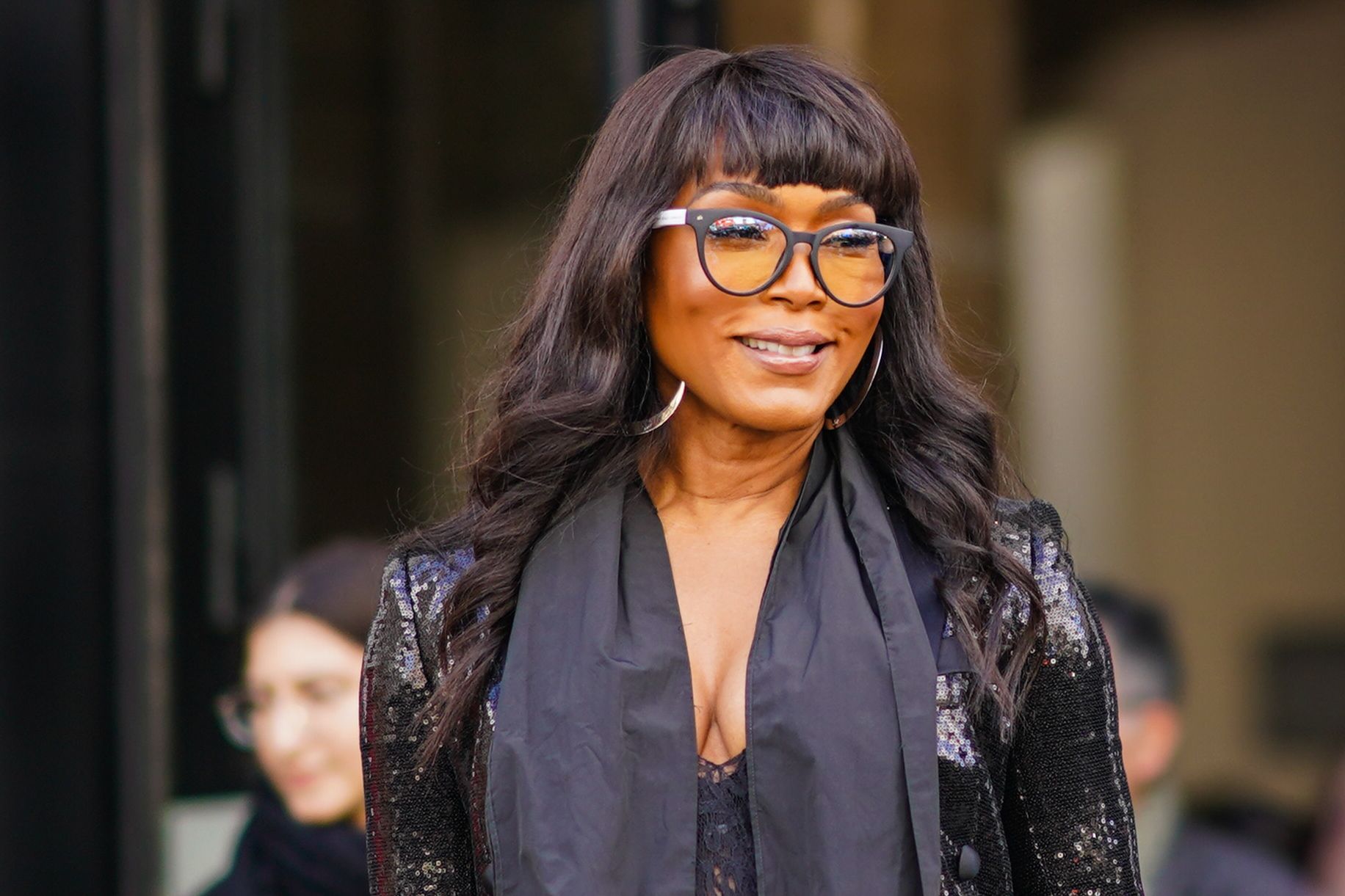 AT THE NAACP IMAGE AWARDS
Bassett stole the red carpet event at the NAACP Image Awards wearing her full-length body con green dress. The gown was long-tailed and had a slit reaching her midriff.
Angela Bassett has what it takes to look fabulous in any outfit.
She looked elegant as she paired the outfit with matching green accessories and a green clutch purse. Bassett chose the nude look for her makeup, and her long black weave was packed to the back to give off that elegant finish.
MONOCHROME GLOW
For the star-studded and well attended Fox TCA Winter All-Star Party in Los Angeles, Bassett opted to wear an asymmetrical monochrome jumpsuit. The right side of the jumpsuit was all black, and the sleeve reached the wrist.
The left side was white, and there was no sleeve. She paired the outfit with black heeled pumps. Her wavy locks were flowed off her shoulders as she posed for the camera.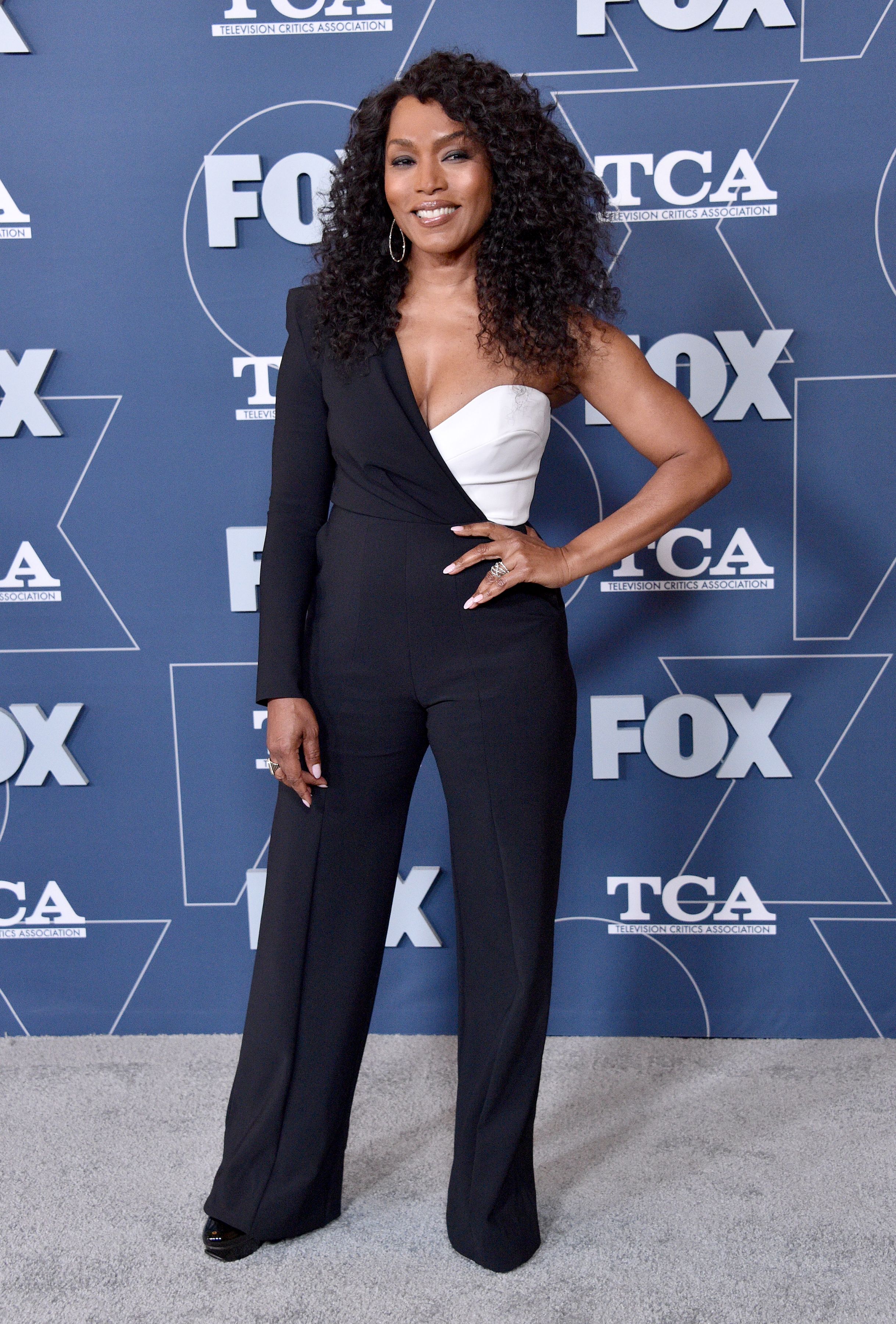 STUNNING IN RED
Bassett paid a visit to "Live with Kelly and Ryan" and it was an exciting outing as she looked stunning in a red sleeveless jumpsuit. Posing outside the studio room, she looked charming with her long curls framing her face.
Aside from the red jumpsuit, Bassett also looked stunning as she posed in another red outfit for a photo session. This time, the outfit was a shiny red with streaks of silver. She finished off the look with silver accessories. 
THE BIRTHDAY SHOOT OUTFIT
To celebrate her 62nd birthday on August 16, Bassett opted to share a crisp image of herself rocking an off-white shirt dress. The dress had a high neck and long sleeves, although its topmost part was a bit transparent.
Sitting with her legs crossed to the side, Bassett looked age-defying as she wore a tight-lipped smile for the camera with her hands resting on her hips. Her flawless face added to the allure of the picture.
STUNNING IN BLACK
Bassett has proven that she knows how to rock almost any color but her black outfit game is top-notch. For her hang out with Jimmy Fallon, she wore an all-black jumpsuit. The jumpsuit had a peplum design, and her hair fell straight over the sides of her face.
Also, Bassett rocked a polka dot black jumpsuit when she attended a fashion show earlier in the year. This time, she paired it with a white bag and had on her nerdy glasses.
FUN AND CASUAL
Just as she loves dressing up and looking glammed up, Bassett also knows how to look good in casual outfits. A post she shared of herself and her daughter got a lot of likes as the two of them looked fabulous wearing joggers and sweatshirts.
Through it all, it is evident that Bassett has what it takes to look fabulous in any outfit and she never fails to deliver when it comes to bringing her A-game to her fashion styles.