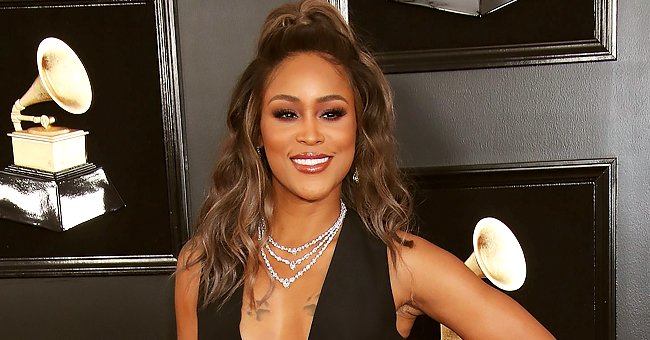 Getty Images
Eve Displays a Beaming Smile as She Walks outside in a Chic Navy Blue Coat with a Matching Hat
Rapper Eve Jihan Jeffers Cooper, known by her moniker Eve, beams and smiles as she films herself walking outside in a coat and hat on her Instagram story recently.
Eve shows a beaming smile as she walks outside in a navy blue coat and matching hat. The 42-year-old rapper shared an Instagram story of herself enjoying the outdoors this Wednesday.
Eve is fresh-faced and bundled up in warm clothing to protect her from the freezing elements. She looks cheerful despite the snowfall in the background of the video footage.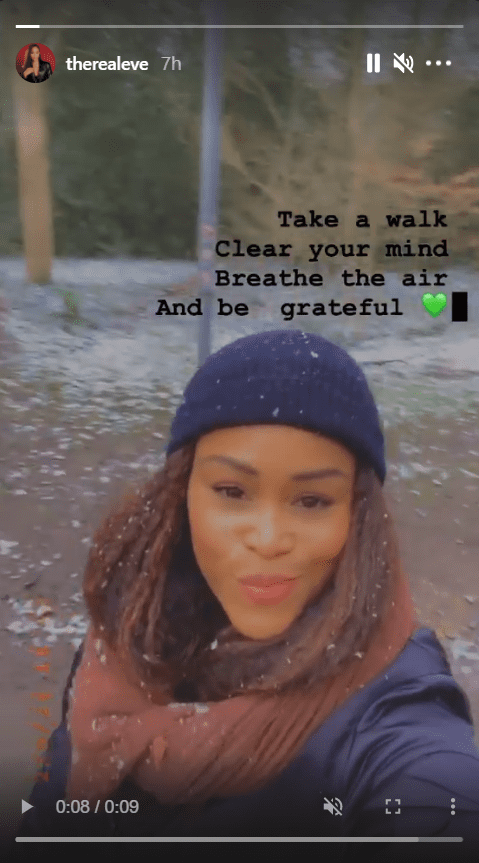 Screenshot showing rapper Eve walking in the snow | Source: Instagram/therealeve
Eve also has a thick brown scarf around her neck which complements her midnight blue jacket perfectly. She is smiling happily and savoring the cool air surrounding her while getting some exercise.
Her skin is luminescent in the daylight, and her brown hair is flecked with tiny snowflakes. In short, Eve looks absolutely adorable. Eve's soothing message for the world is:
"Take a walk. Clear your mind. Breathe the air. And be grateful."
The "Let Me Blow Ya Mind" singer informed her fans in December 2020 that she would no longer be participating in the show "The Talk," which she had been a part of for four years.
Unfortunately, traveling home to London and then back to the US for the show was too tricky for the rapper who wanted to focus on her marriage with Max Cooper and his children.
Like quite a few celebrity couples, quarantine allowed Eve and Cooper to become more intimate.
Cooper has four children, Jagger, Lotus, Mini, and Cash, with his ex-wife Julie Brangstrup but none as yet with Eve. Another reason that Eve quit the show was that she and her husband could finally start their own family.
Eve was incredibly sad to say goodbye to something that had been a part of her life for so long. She expressed these feelings in an interview, saying that she would miss it:
"...it was a very hard decision because I really do care for those women. I care for the crew, everyone who works on that show."
Like quite a few celebrity couples, quarantine allowed Eve and Cooper to become more intimate. The Grammy winner confessed that even though it was cheesy, having all the one-on-one time had strengthened their bond.
Eve marveled at the difference between liking the person you married and loving them, saying that it was an active choice to do both and noting how lucky that that was her experience with Cooper.
The rapper and her husband celebrated six years together in 2020. They met at a Gumball 3000 rally in 2010 and tied the knot four years later in Ibiza. Since then, they have been open about their honest love with the world.
Although she is sad to give up the talk show, Eve still has her podcast "Constantly Evolving," in partnership with BBC Sounds, and another project underway, which she was filming in December.
Please fill in your e-mail so we can share with you our top stories!