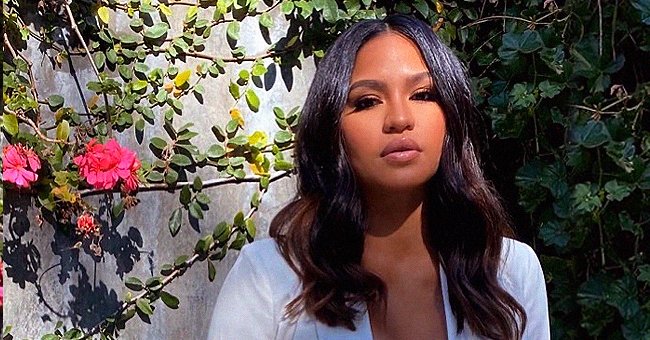 Instagram/cassie
Diddy's Ex Cassie Shares a Rare Photo of Her Growing Baby Bump Posing in a White Crop Top

Diddy's ex-girlfriend Cassie's baby bump is growing, and the singer and actress took to Instagram to show it off while rocking a cool face mask from Jessica Alba's Honest Beauty.
Singer, actress, and dancer Casandra "Cassie" Ventura shot to fame while dating the music mogul Sean "Diddy" Combs, but ever since that relationship ended, her personal life has seen many welcome changes.
From her marriage to celebrity personal trainer Alex Fine to the birth of her first child, Frankie Fine, 1, Ventura's been living a dream. Now, with baby number two on the way, she couldn't be happier.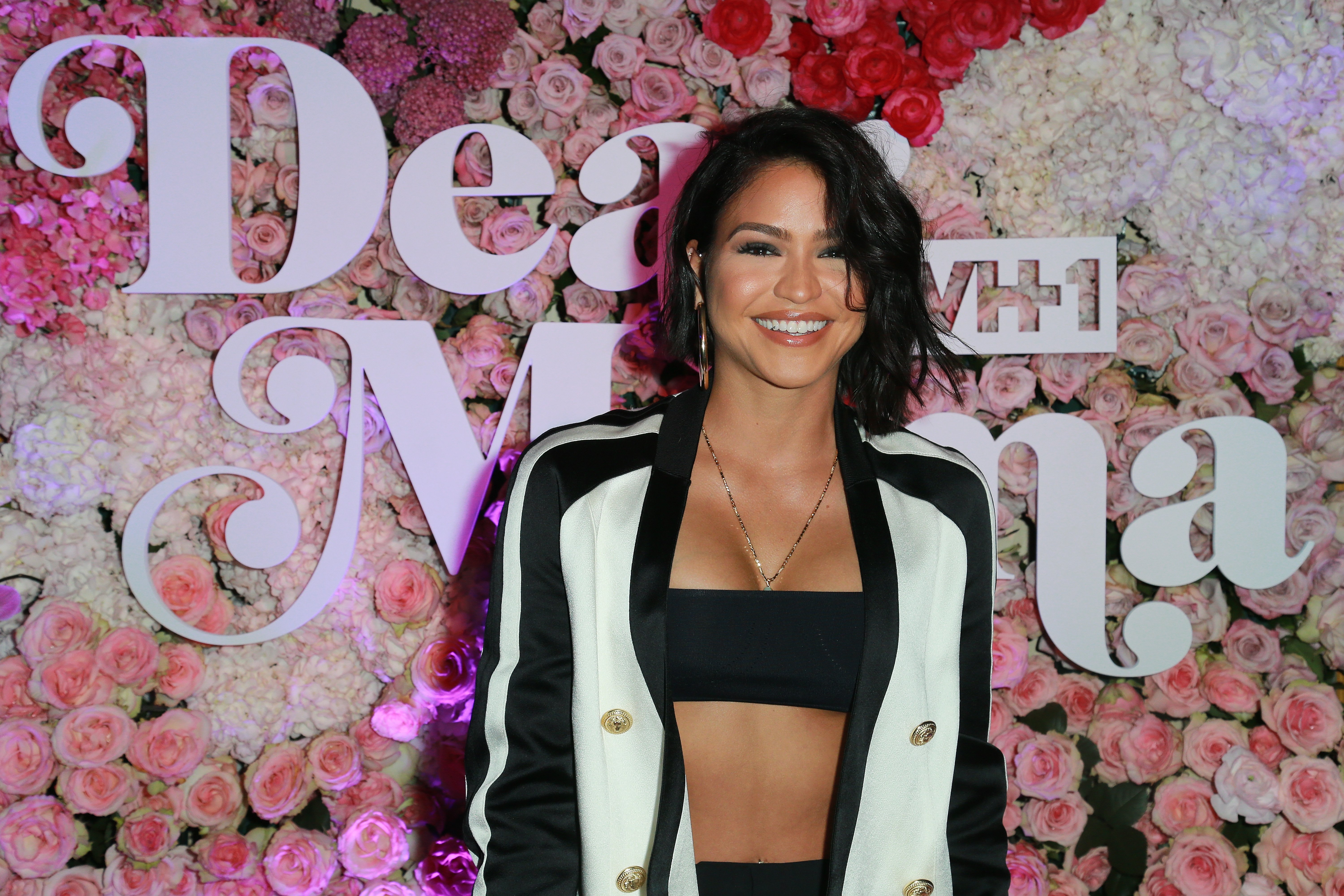 Cassie Ventura at a VH1Cocktail Reception at The Theatre at Ace Hotel on May 3, 2018 in Los Angeles, California.|Source: Getty Images
Ventura showed off her growing baby bump in a recent post on her Instagram story. The "Long Way To Go" hitmaker shared a rare snap of herself standing in front of a huge mirror while cradling her huge glowing belly.
She wore a white long-sleeved crop top with matching tiny shorts with a yellow happy face printed on the side. On her face, Ventura wore a beauty treatment face mask from Honest Beauty.
Ventura has shared very few photos of her baby bump ever since she revealed she was expecting in early December. The "Official Girl" singer broke the news with stunning gold-themed maternity portraits showing how far along she was.
Fans were shocked by the news, especially since the couple had just celebrated their first child's first birthday days before. But the truth is the news was unexpected even for Ventura and Fine.
Ventura and Fine were not expecting to have another baby so soon, but her post-baby fertility and delayed birth control resulted in a quick second pregnancy.
The couple was thrilled regardless, and Ventura is glad that her daughter, Frankie, will have a sibling close in age. The soon-to-be mother-of-two is excited to share her love with the new baby.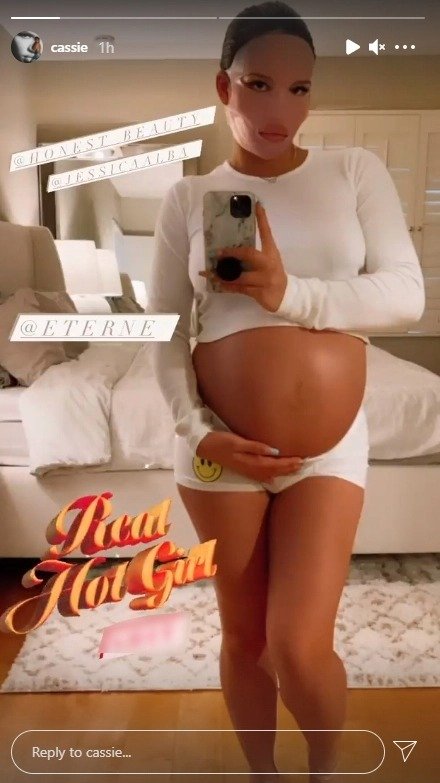 Screenshot of photo of Cassie Ventura showing off her baby bump. | Source: Instagram/cassie
Ventura was initially worried about how she would handle having two babies in the house, especially since she, Fine, and Frankie have already mastered their daily routines.
The "The Perfect Match" actress has previously shown what life with Frankie is like with photos of herself and her baby hanging out and playing, proving just how lovable Frankie is.
Ventura's worries waned away after Fine's grandmother assured her that she would have enough love to give both babies. The singer was initially so mesmerized by Frankie that she couldn't imagine spreading that love to two.
The "Step Up 2: The Streets" actress's second baby is due in March, and if the 34-year-old has her way, she won't consider having another baby until she's enjoyed her body for a while.
Please fill in your e-mail so we can share with you our top stories!