Brandy's Daughter Sy'Rai Turns Heads Showing Curves in a White Snake-Print Jacket & Tight Pants
Brandy's look-alike daughter Sy'Rai, 19, dazzled with her stylish look and confident pose in her recent post. The young adult turned heads by flaunting her curves while rocking a snake-print jacket with fitted pants.
Award-winning singer and actress Brandy Norwood, 41, is mom to Sy'Rai who is fast becoming an internet sensation. Like many young adults, the 19-year-old does not have a problem showcasing herself on Instagram.
Despite being surrounded by the buzz of her mother's success, she has managed to carve a niche for herself. Over the years, Sy'Rai, who has an interest in singing, has polished her skills and has also busied herself with running a clothing line, Privilege Apparel.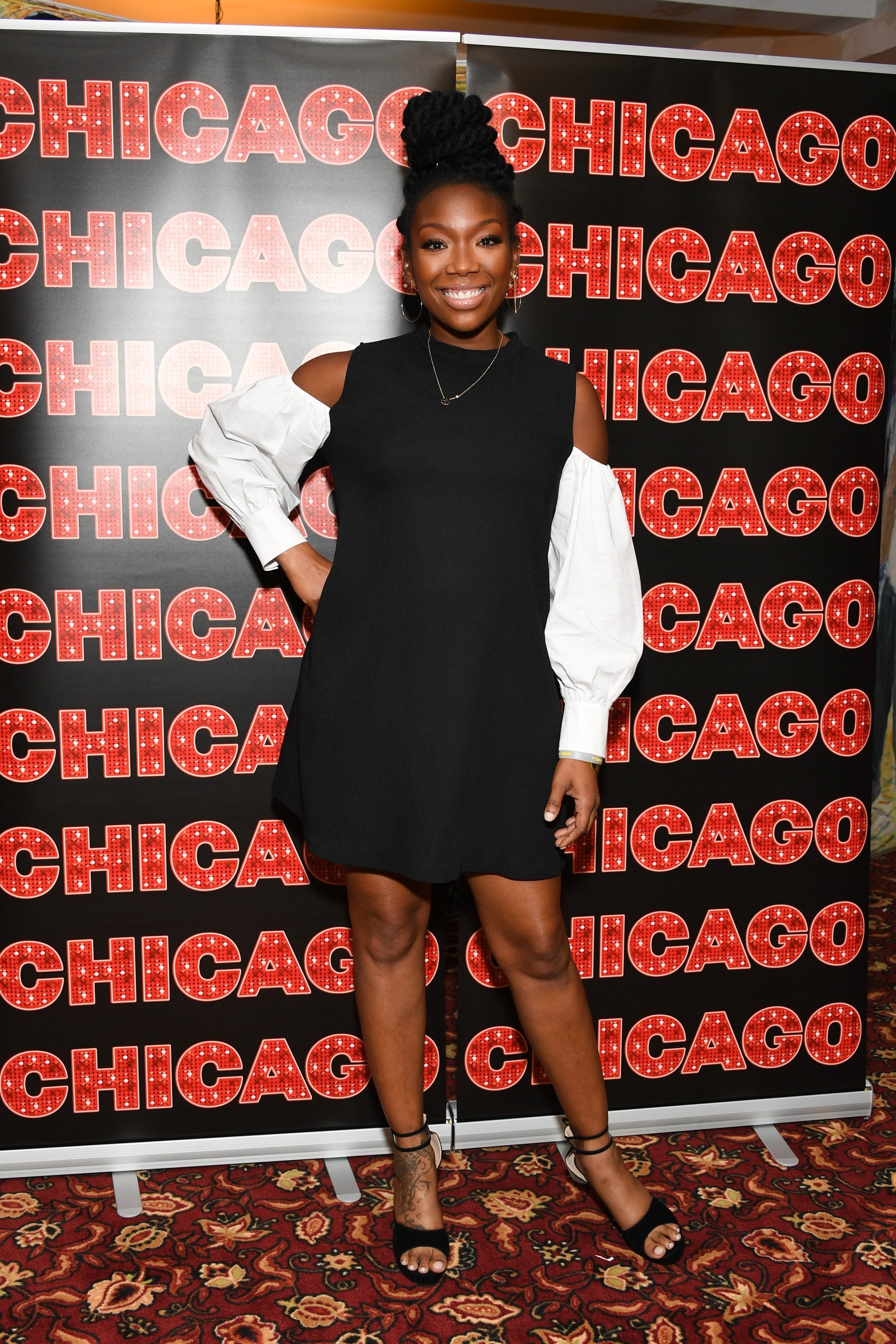 That is not all; the young entrepreneur has huge online followership that runs into thousands. This online audience shows loyalty by liking and commenting on her posts.
A few hours ago, Sy'Rai shared stunning images where she showed off her curvaceous body fully clothed in a white long sleeve snake-print jacket and skinny bottom. She then added an expression that exhumed confidence. She quipped:
"all i know is that i'm down for the ride."
The double slide shot was captured in Hollywood, California. It featured Brandy's mini-me posing differently twice. In the first photo, she slightly held on to the tip of her lengthy cornrows.
While one hand was cupped at the tip of the hair, the other hand extended to a glass railing, making it glaring that she was on a rooftop.
Last year, the singer confessed that she suffered depression due to her failed relationships and a dented image. 
Her immediate surroundings showed a relaxation bed. The backdrop included packed vehicles, a distant vision of some other homes, and beautiful trees with green branches.
In the second image, the upcoming singer flaunted her nail extensions and gold bracelet by raising one hand to the top of her face while holding a designer bag with the other. A few hours after the post dropped, Brandy shared a glimpse of her chic and stylish look-alike captioning:
"My EVERYTHING @syraismith. Thank you for choosing me to be your Mom. I love you sweet girl. #BoopBop."
It is no news that Sy'Rai has made her mom super proud of her achievements. At 17, she wrote a song titled "At Your Best," which is a tribute to Aaliyah's "At Your Best (You Are Love)." This was later produced by her cousin, Aaron Smith.
Brandy did her best to support her daughter and further promote the song. In a post, she beckoned on fans to stream the song while adding that the singer possesses an "angelic voice."
Apart from making her mother happy, Sy'Rai is also responsible for keeping the actress alive. Last year, the famed singer confessed that she suffered depression due to her failed relationships and a dented image. 
She was only able to pull through because of her daughter's presence. The 41-year-old credits her look-alike for the recovery and has continued to declare love for her child openly.