Brandy's Only Daughter Sy'Rai Has Eyebrows Just like Her Mom While Doing Duck Lips in a Selfie
Brandy's 18-year-old daughter Sy'Rai showed off her thick eyebrows in a new photo, and undeniably, she got the beauty gene from her famous mother.
Brandy's only daughter, Sy'Rai, recently shared a new photo of herself on Instagram, and it is safe to say the 18-year-old has grown up to be just as pretty as her mom.
In the picture shared on her Insta story, Sy'Rai rocked big-sized box braids, which she styled in a center part. Though the image captured mainly her face, she appeared to be wearing a black T-shirt.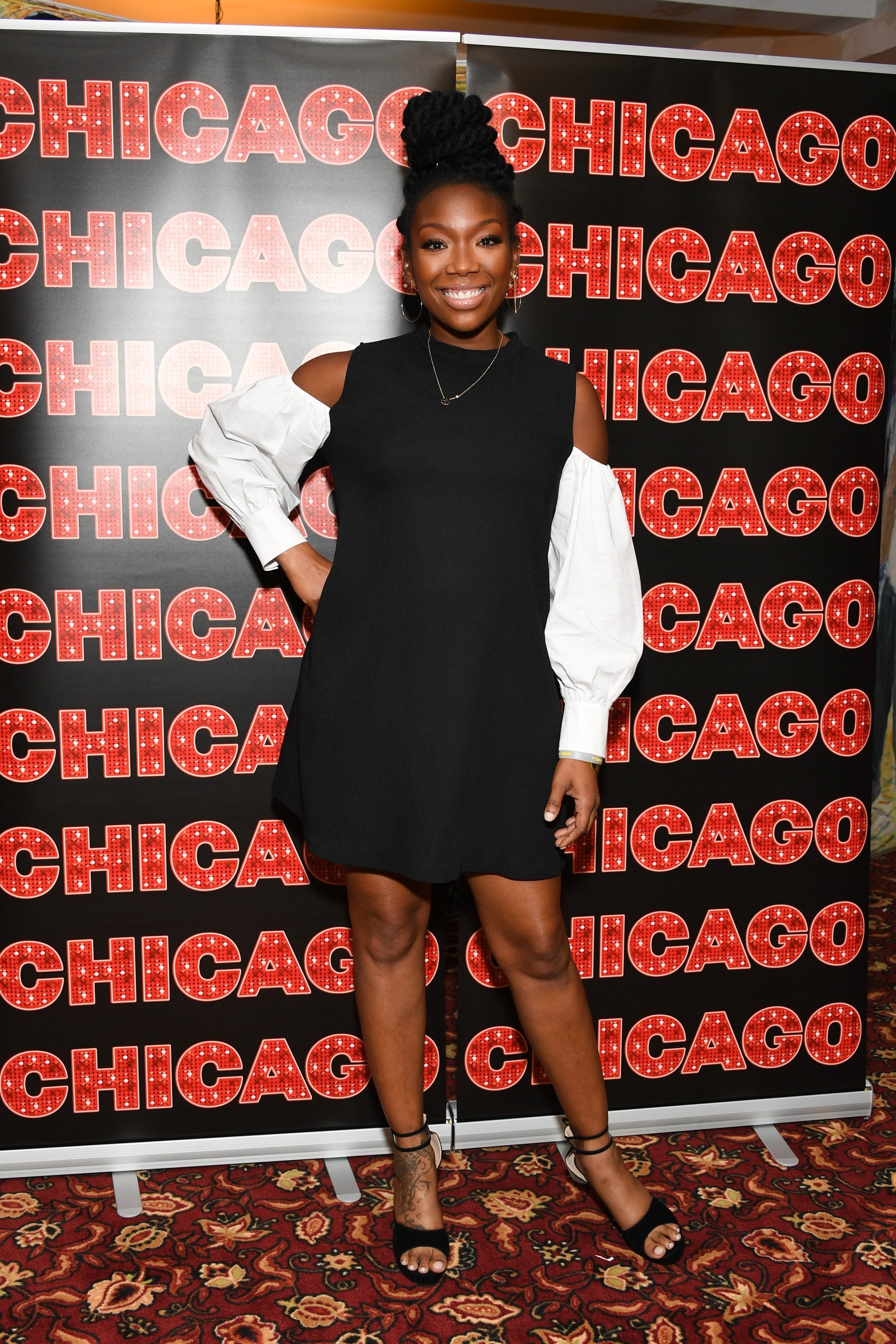 For her face, Sy'Rai opted for subtle makeup comprising light pink eyeshadow and lipgloss. The 18-year old's full and thick eyebrows were also properly trimmed, just like her mom's.
Sy'Rai appeared to have used an Instagram filter for her photo as she did duck lips while posing for the camera. Altogether, she looked super adorable. The image was accompanied by a caption reading:
"Hey, y'all."
With Sy'Rai's large following on Instagram, it is expected that her recent photo garnered several private reactions from her fans and followers.
Unsurprisingly, Brandy showed love to her only daughter by reposting the adorable photo. She added a caption, calling Sy'Rai her nickname, "Rai Rai."
The singer's pregnancy was aired on an edition of the MTV Diary series titled "Brandy: Special Delivery."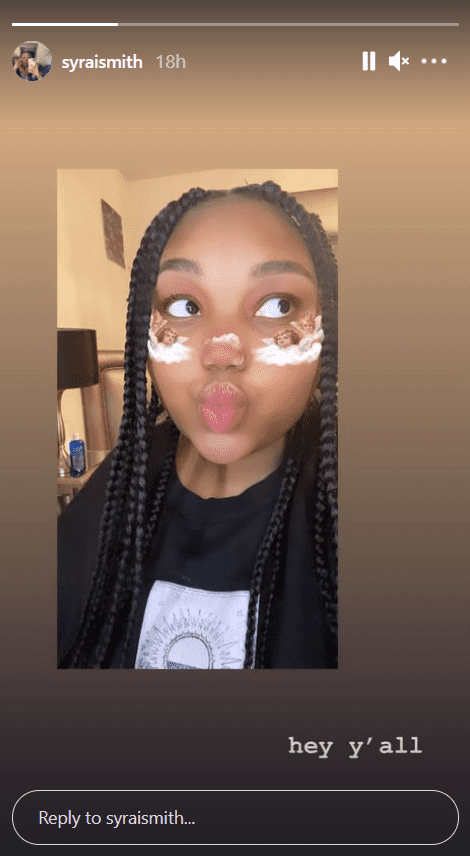 The singer's recent show of love is not the first time she is sharing photos of Sy'Rai on her social media. In February 2020, the proud mom took to Instagram to share a gorgeous portrait of her only child.
In the picture, Sy'Rai rocked a grey coat over a white top. She was glammed up and looked picture perfect as she posed with her lips slightly parted. Captioning the image, Brandy sweetly wrote:
"My beautiful daughter @syraismith ?Brightest light in my life. Angel, no disguise. ♥️"
Brandy welcomed Sy'Rai in June 2002 during her relationship with music producer Robert "Big Bert" Smith. The singer's pregnancy was aired on an edition of the MTV Diary series titled "Brandy: Special Delivery."
For fans who saw the series, watching Sy'Rai grow up into a beautiful young lady has been quite a journey, and many cannot believe how fast time went by.
While Sy'Rai is fast growing into an incredible woman, one thing that remains constant is her close relationship with her famous mom.
Over the years, the two have continuously shown off each other on social media, often gushing about the love they share. Brandy and Sy'Rai are indeed the perfect mother-daughter goals.