Brandy Norwood's Daughter Sy'rai Shows Her Likeness to Her Dad in Pics She Shared on His B-Day
Brandy's daughter, Sy'rai Smith, showed off on social media her adorable displays of virtual affection to her father, Robert "Big Bert" Smith, on the occasion of his birthday. She shares remarkable likeness with him.
Sy'ria Smith, daughter of R&B singer Brandy, is paying tribute to the first man she has ever loved. She let her father, music producer Robert "Big Bert" Smith, know just how much he is loved on his special day.
The 18-year-old singer-songwriter recently took to Instagram Story to share a few throwback pictures of herself with Robert, Brandy's former partner.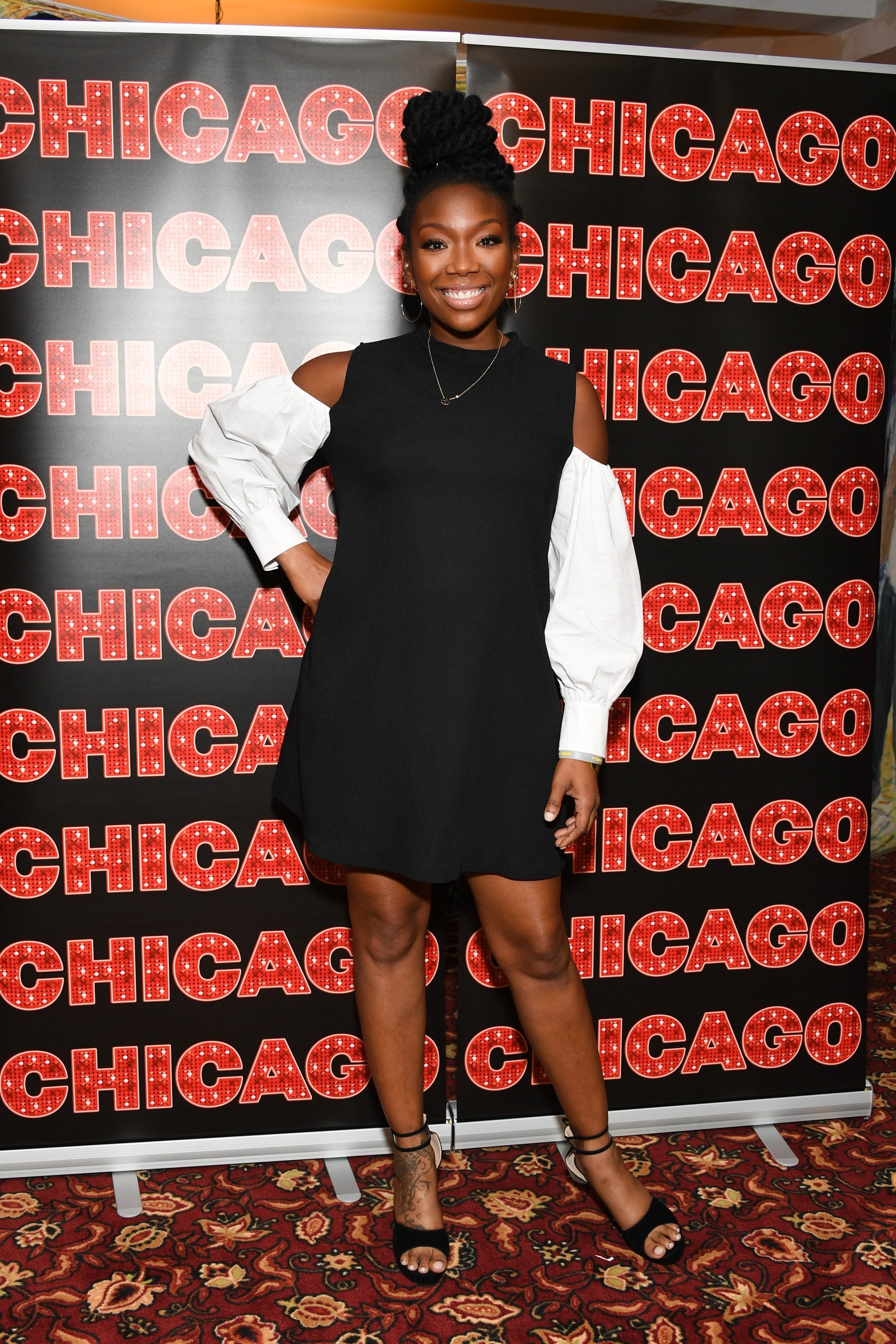 A BLAST FROM THE PAST
Taking a trip down memory lane is something that Sy'rai loves doing. The young teen, who was then a cute baby, shared a close-up black-and-white picture with the 41-year-old record producer.
The outspoken singer-songwriter captioned the picture, "Happy birthday Daddy," which she followed with a white heart emoji. She added, "I love you!!"
In the duo's second snap, Sy'rai clearly is the spitting image of Robert. She is seen giving her father a sweet hug while enjoying their time in the swimming pool.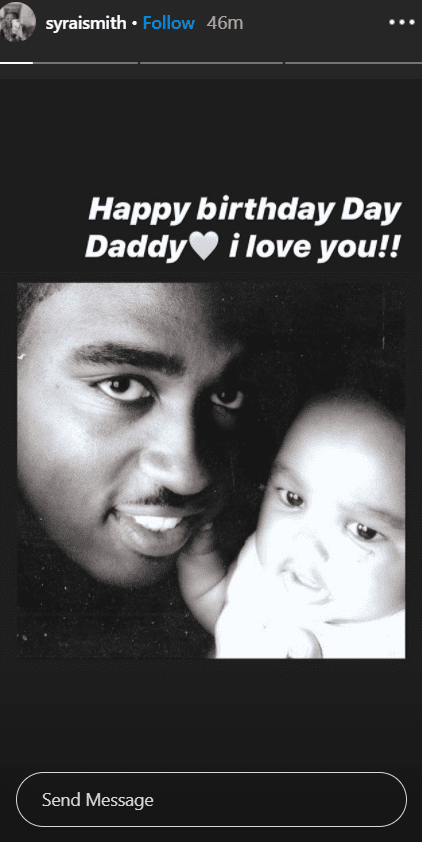 As for her last photo, Sy'rai was sitting beside Robert inside a restaurant while waiting for their food to arrive. She wore a white sleeveless shirt while her father donned a relaxed black shirt.
A POSITIVE DIRECTION
The teen's pictures prove that Robert is a doting father even if he has gone separate ways with Brandy. He admitted in a 2004 interview that they feigned their marriage and were granted joint custody of Sy'rai following their split. He said:
"Brandy and I have many things to work out over a long period of time, [and] will hopefully [head] in a more positive direction."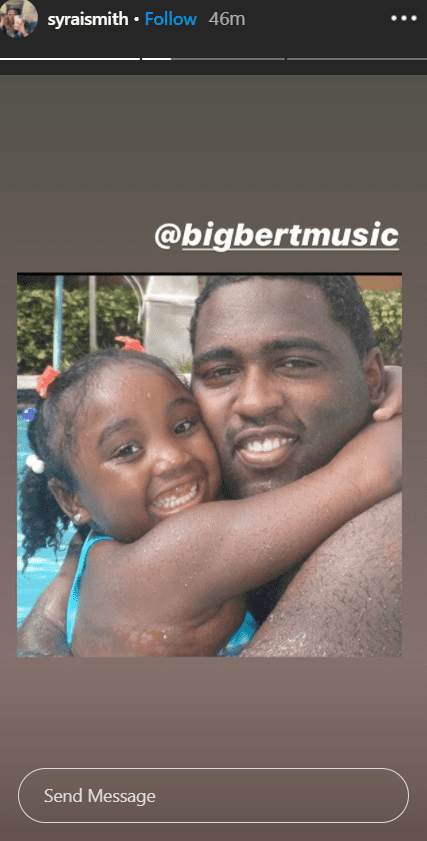 SECRET REVEALED
Brandy and Robert welcomed their daughter on June 16, 2002, and her pregnancy was filmed in a special edition of MTV's Diary series called "Brandy: Special Delivery."
The following year, the couple decided to call it quits. Robert soon revealed that their marriage was all made up so that Brandy, whose popularity was at its peak at that time, will not be labeled as an "unwed mother."
Many fans were surprised that Brandy has a daughter.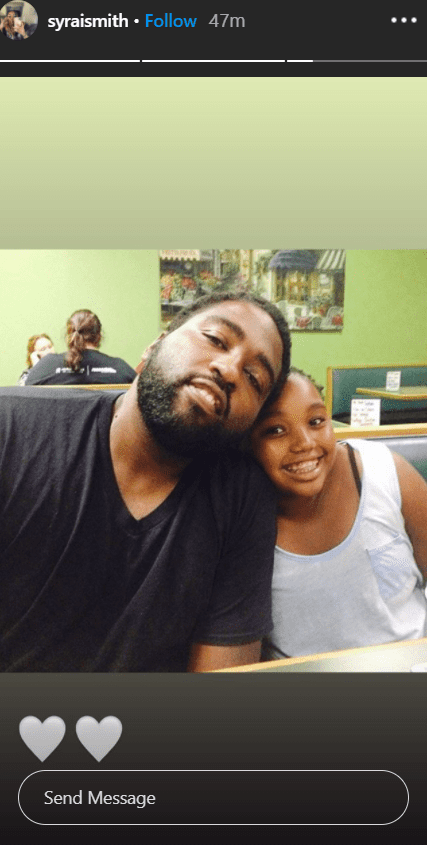 BRANDY'S SAVIOR
Despite being an icon in the 90s, the last two decades for Brandy have been turbulent. After the revelations of her fake marriage, broken relationships, and the 2006 car accident, the songstress became hopeless at one point.
Depression took a toll on Brandy who began to question her existence. She said she was lost spiritually, musically, and creatively but she was lucky enough that Sy'rai saved her.
Sy'rai has pulled her out from the darkness. She said that if her daughter was not there for her, she would not be where she is today. 
Earlier, Sy'rai posted a sweet video tribute to Brandy in TikTok, which the doting mother happily shared with her fans on Instagram. Many fans were surprised that Brandy has a daughter.
In Brandy's post, her daughter seemed to have participated in an online challenge. The video showed many snaps of Brandy hanging out with equally-famous Hollywood celebrities, including Mariah Carey.