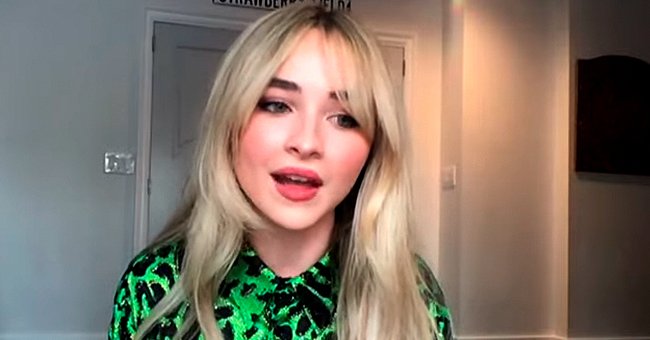 youtube.com/The Late Late Show with James Corden
Sabrina Carpenter Addresses the Controversy Surrounding Her Recently Released Song 'Skin'
In a chat with James Corden, Sabrina Carpenter cleared the air on the controversy surrounding her song "Skin" and why she feels many people have an opinion about it.
Singer Sabrina Carpenter recently released a song title "Skin." There has been a lot of controversy surrounding the song, with many thinking the lyrics are meant as a diss to Olivia Rodrigo.
In a chat with James Corden on "The Late Late Show With James Corden," Carpenter opened up about the controversy, stating that it was not what many thought it to be.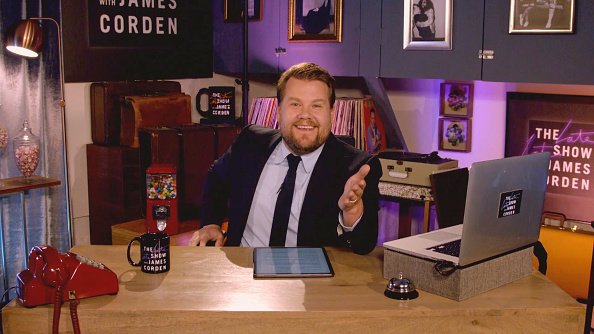 James chats with guests from his garage on "The Late Late Show with James Corden," scheduled to air Tuesday, May 5, 2020. | Photo: Getty Images
Corden had asked the 21-year-old to address the issue head-on and to explain what the song actually meant to her because the perception of many on social media was different.
Carpenter expressed that when she wrote the song, she was coming from a place of a 21-year-old trying to navigate her feelings and what she was experiencing in her personal life as it was a lot. She shared:
"The reoccurring theme was I was allowing people to get under my skin..."
Corden then pointed out that although Carpenter had explained some things about the song, he felt she had skirted around the controversy he was referencing.
The "Work It" actress replied in the negative, saying she had not skirted around the issue, and she felt people would always make a narrative about something as long as there was something to link.
Carpenter's song was a response to Olivia Rodrigo's "Driver's License."
Carpenter added that "Skin" is a "really interesting song" for people to misinterpret and make it into something that it was not supposed to be in the first place.
She urged people to listen to the song without any underlying thought as she enjoyed making music for people while detailing things that have happened in her life.
The controversy Corden was referring to was that many people on social media had expressed that Carpenter's song was a response to Olivia Rodrigo's "Driver's License."
In her single, Rodrigo had talked about her breakup from her former co-star Joshua Bassett while referencing an "older blonde," which many believed was Carpenter as she and Bassett had gotten together after his split with Rodrigo.
While many people have thrown jabs at Carpenter for her lyrics in "Skin," she has asked for compassion, reminding people that she is learning and flawed, and the lyrics were not what many thought.
Last year, Carpenter starred in the Netflix movie "Work It," where she had to unlearn how to be a good dancer because the film required her to be bad at dancing.
Although the project was one of the toughest for the actress because she had been a dancer since she was little, Carpenter performed well, and her fans continue to root for her, even amid controversy.
Please fill in your e-mail so we can share with you our top stories!