Meghan McCain Fires Back at Troll for Comment about Her Hair on a Recent Episode of 'The View'
Meghan McCain of "The View" clapped back at a troll who made a sarcastic comment about her hair and her use of extensions in a recent episode of the talk show. 
When it comes to trolls, Meghan McCain has shown time and time again that she has no tolerance for their negative remarks. Yesterday, the co-host clapped back at a hater who tried to shame her for using hair extensions.
On Monday's episode of her talk show, "The View," McCain debuted a new look featuring longer locks. The 36-year-old looked gorgeous as she styled the hair into a high ponytail updo with the tresses flowing down to her shoulder.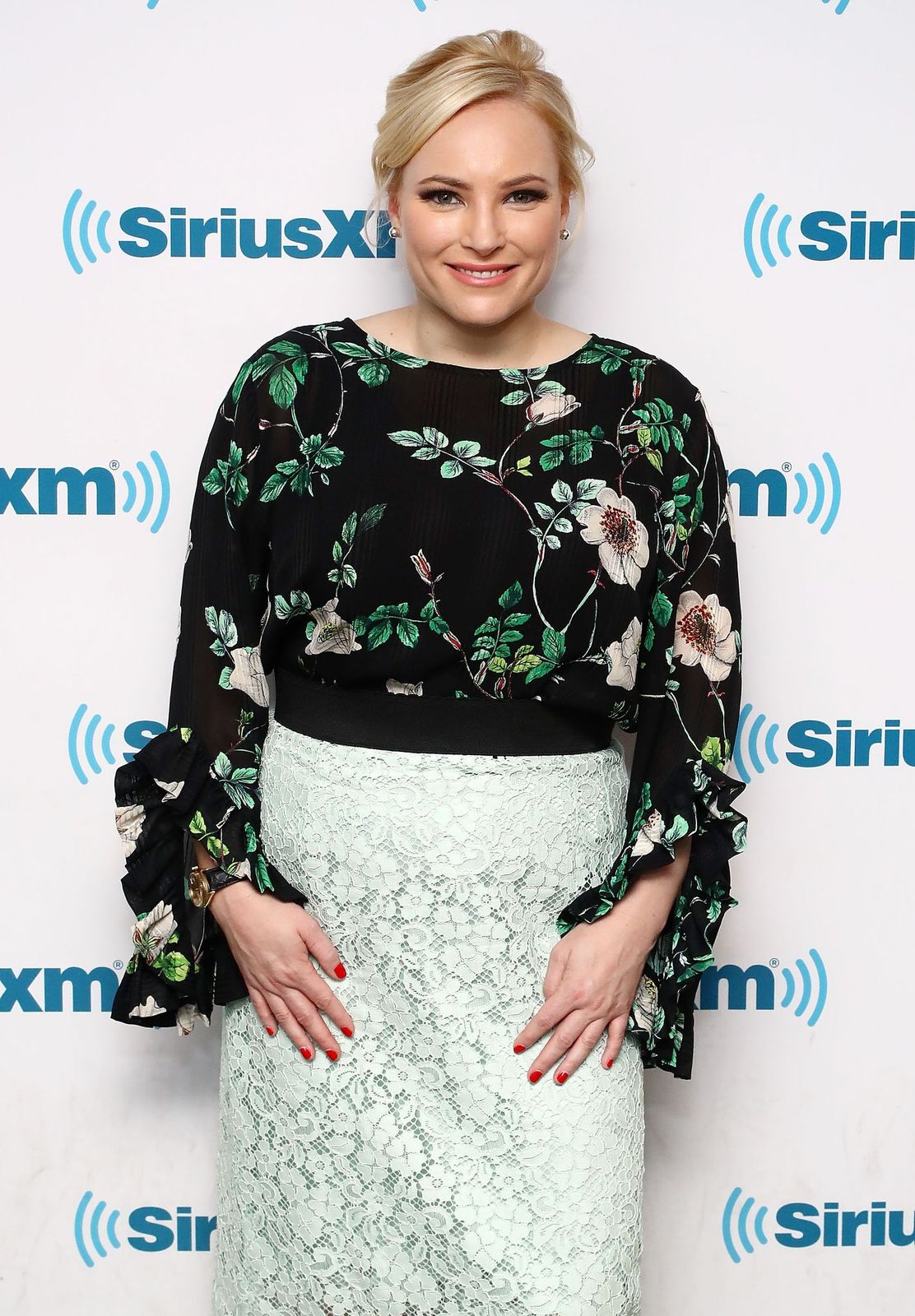 She left some loose strands in front. Unfortunately, not all viewers were pleased with McCain's look as a fan sarcastically wrote, "Meghan's natural hair grew really fast" alongside laughing emojis. The co-host graciously clapped back, writing: 
"Can a [expletive] experiment with extensions and hairpieces? It's the pandemic. I don't have that much to entertain me anymore."
The user deleted the tweet, but that didn't stop other fans of the daytime talk show rally behind McCain and support her robust response. Many noted that although they don't endorse the host's political views, her looks are off-limit.
The mother-of-one explained that this was the longest time in her life she had gone without a regular hair appointment.
BATTLE OVER BRITNEY SPEARS CONSERVATORSHIP: The co-hosts react to the new documentary #FramingBritneySpears and the misogyny she faced as the #FreeBritney movement calls attention to the star's rights. https://t.co/cVclFZyKV0 pic.twitter.com/R6f0kZaWyh

— The View (@TheView) February 9, 2021
Others praised her for being a fierce role model for her daughter Liberty. McCain doesn't shy away from boldly showing off her hair, whether it is well-made or in need of a touch up at the saloon.
In May, the daughter of late politician John McCain got real with fans about how her hair was faring amid the pandemic. She uploaded a photo giving an up-close view of her grey roots after going months without coloring.

In the accompanying caption, the mother-of-one explained that this was the longest time in her life she had gone without a regular hair appointment to color her hair. Nevertheless, she proudly embraced her look.
She encouraged other women dealing with their grey roots, urging them to join her cauldron. McCain concluded, telling fans who would try to offer her dyeing tips that she could barely blow dry her hair.
In July, she poked fun at herself again after she appeared on an episode of "The View" with her hair styled in a super sleek bun and adorned with a leopard print headband, making it look like she had chopped her hair.
She reposted the image with a cheeky caption, letting fans know that it looked that way because the hair was packed away from her face. McCain joked, writing that she swears about having enough hair.