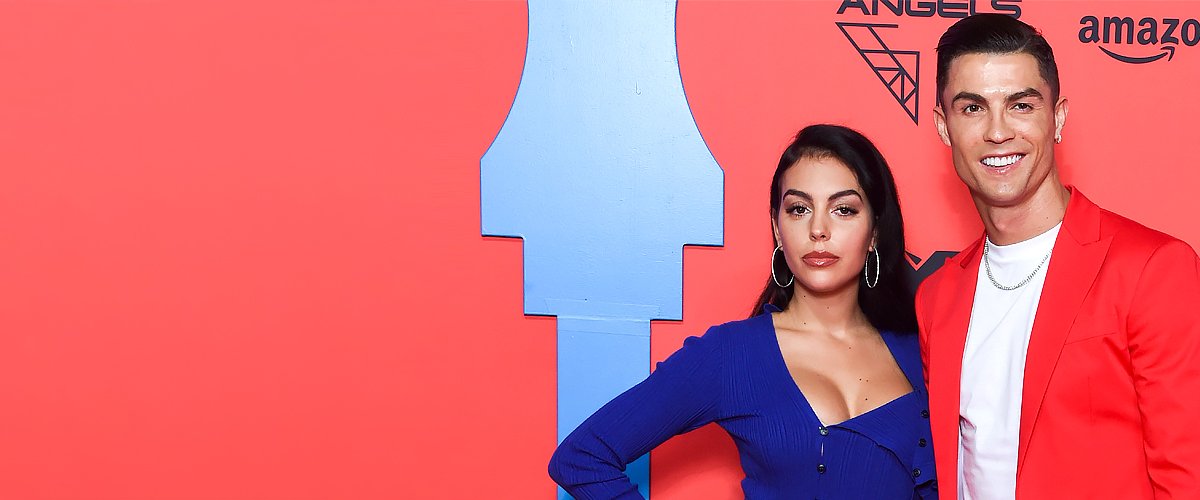 GettyImages
Who is Georgina Rodríguez — All about Cristiano Ronaldo's Girlfriend and Mother to 1 Out of His 4 Kids

Georgina Rodríguez has been a part of legendary soccer player Cristiano Ronaldo's life since their romance kicked off in 2016. Three years down the line, the two are still going strong.
Long-term relationships are definitely a thing for soccer legend Cristiano Ronaldo, who, at 36, is already a father to four children from different women.
His romance with his latest love interest, Georgina Rodríguez, is going on four years, a minute figure compared to his previous five-year relationship with Irina Shayk.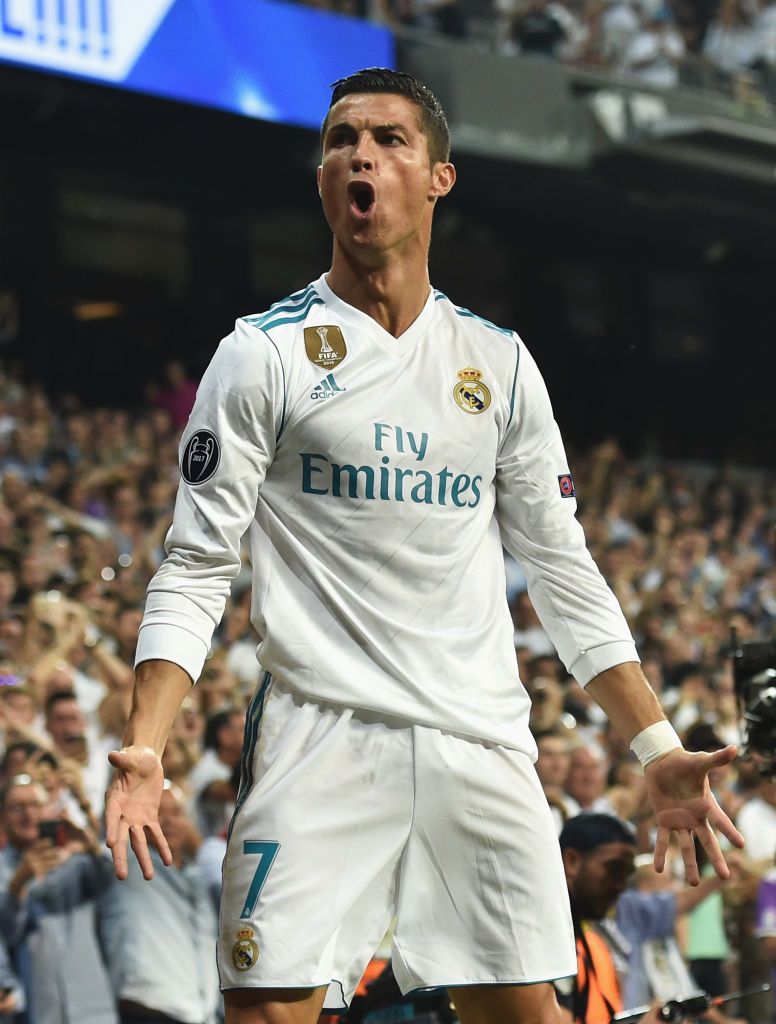 Cristiano Ronaldo celebrates scoring Real Madrid's first goal during the UEFA Champions League group H match on September 13, 2017, in Madrid, Spain | Photo: Getty Images
Ronaldo and Georgina share a daughter, Alana Martina, making the Spanish model the only publicly known mother of the athlete's child. Georgina Rodríguez extends her motherhood role to Ronaldo's three other kids, who are all in the star's full custody.
WHO IS GEORGINA RODRÍGUEZ?
Georgina Rodríguez is a supermodel born in 1994 to an Argentinian father, Jorge Rodríguez, and a Spanish mother, Ana Maria Hernandez. Georgina grew up in Jaca, located in North-Eastern Spain, where she received her early education.
Georgina obtained an English degree from a London college before proceeding to study dancing. Eventually, she embraced her true passion, switching her career path to modeling.
In January 2019, the model announced the death of her father, who passed away at the age of 70, after battling a stroke for two and half years. He died from complications resulting from the ailment.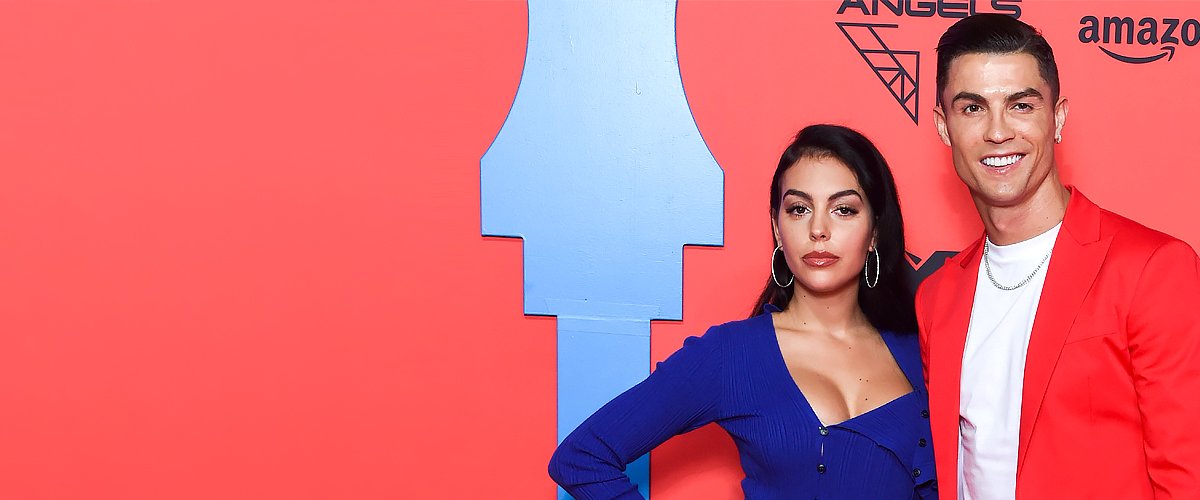 Georgina Rodriguez and Cristiano Ronaldo at the MTV EMAs 2019 at FIBES Conference and Exhibition Centre on November 03, 2019 | Photo: Getty images
MEETING THE JUVENTUS STAR
At the onset of her career, Georgina Rodríguez kept a job at a Gucci store in Madrid as a sales assistant. It was there the beauty queen met her to-be partner for the first time in late 2016.
Georgina described this first encounter as love at first sight for both of them, even though they never got the chance to hook up properly on their first meeting.
Their chance came at their next meeting days later, during a Dolce and Gabbana event. The two ended up having a proper conversation outside her work environment and bonded instantly.
ONSET OF THEIR RELATIONSHIP
Soon after they met, Cristiano Ronaldo and Georgina Rodríguez kicked off their relationship. Rumors of their romance first surfaced in November 2016, following sightings of the lovebirds out on a romantic date in Disneyland, Paris.
He also refrained from disclosing the surrogate mother's identity or the donor of the other half of the children's genes.
The two appeared inseparable as they made their way around the venue while showing envy-inducing PDAs. The soccer legend disguised himself to minimize the publicity, but that did not stop news outlets from recognizing him as Georgina's new beau.
Two years into their relationship, the two sparked engagement rumors following pictures of Georgina wearing a diamond band. In 2019, during Georgina's 26th birthday, Cristiano Ronaldo's girlfriend referred to the icon as her husband via an Instagram post.
Rumors of their alleged vow exchange in a secret ceremony in Morocco flooded the media shortly after, forcing the couple to step forward to debunk the marriage claims.
WELCOMING THEIR DAUGHTER
Georgina became a first-time mother on November 12, 2017, following the birth of hers and Christiano Ronaldo's daughter, Alana Martina. Taking to Instagram, the iconic athlete introduced their daughter to the world.
She shared a photo alongside a caption that confirmed both mother and child were faring well post-delivery. He also expressed their happiness over the new addition to the family, barely five months after welcoming his set of twins.
RONALDO'S PREVIOUS RELATIONSHIP
Long before Georgina came into the picture, the Juventus forward sustained a long-term relationship with Russian model Irina Shayk. The duo dated for five years before eventually calling it quits.
Cristiano Ronaldo announced their breakup in 2015 via a public statement, stating the move was best for both of them. He went on to wish Shayk the greatest happiness as she moved forward with her life's endeavors.
Although the exes did not specify the cause of their split, several speculations arose at the time, including one suggesting the model upset the athlete by failing to attend his mom's birthday. Shayk's representative has since denied the claims.
CRISTIANO RONALDO'S CHILDREN
Aside from Alana, Cristiano Ronaldo has three other children from other women. He welcomed his first child, Christiano Ronaldo Jr., on June 17, 2010, in the United States.
The athlete has failed to disclose his first son's mother's identity, only confirming he had full custody of the youngster. Ronaldo became a father again in June 2017, following the birth of his fraternal twins, Eva and Matteo, via surrogacy.
He also refrained from disclosing the surrogate mother's identity or the donor of the other half of the children's genes. Remarkably, Cristiano Ronaldo's first son is already following in his father's footsteps.
At ten, he is a star player for Juventus' youth squad, where his goal-scoring antics has become legendary. Then again, what else could one expect from the son of one of the greatest soccer players the world has ever known?
Please fill in your e-mail so we can share with you our top stories!