Bishop TD Jakes' Wife Serita Dotes on Their Granddaughter Ella Jean in Sweet Throwback Photos
Bishop Thomas Dexter Jakes' wife Serita Jakes is a doting grandmother in two sweet throwback pictures with her granddaughter, Ella Jean Roberts, shared to her Instagram a few days ago.
TD Jakes' wife, Serita Jakes, shared two throwback photos on her Instagram on Tuesday showing off an old picture of their granddaughter Ella Jean Roberts as a baby.
Serita adores her five-year-old granddaughter Ella Jean and posted on her social media account to commemorate the child's birthday recently with an adorable snapshot.
Serita presented an image where she is holding Ella as a baby swaddled in a blanket. The newborn Ella is wrapped in various shades of pink in her grandmother's arms.
Ella also has on a small headband with a flower in the center. Her eyes are closed, and she is fast asleep. Grandma Serita looks down at the child with admiration and love. She sweetly captioned the post:
"Today, I realize that you are, in fact, holding me in your heart. I absolutely love you, Little Queen!"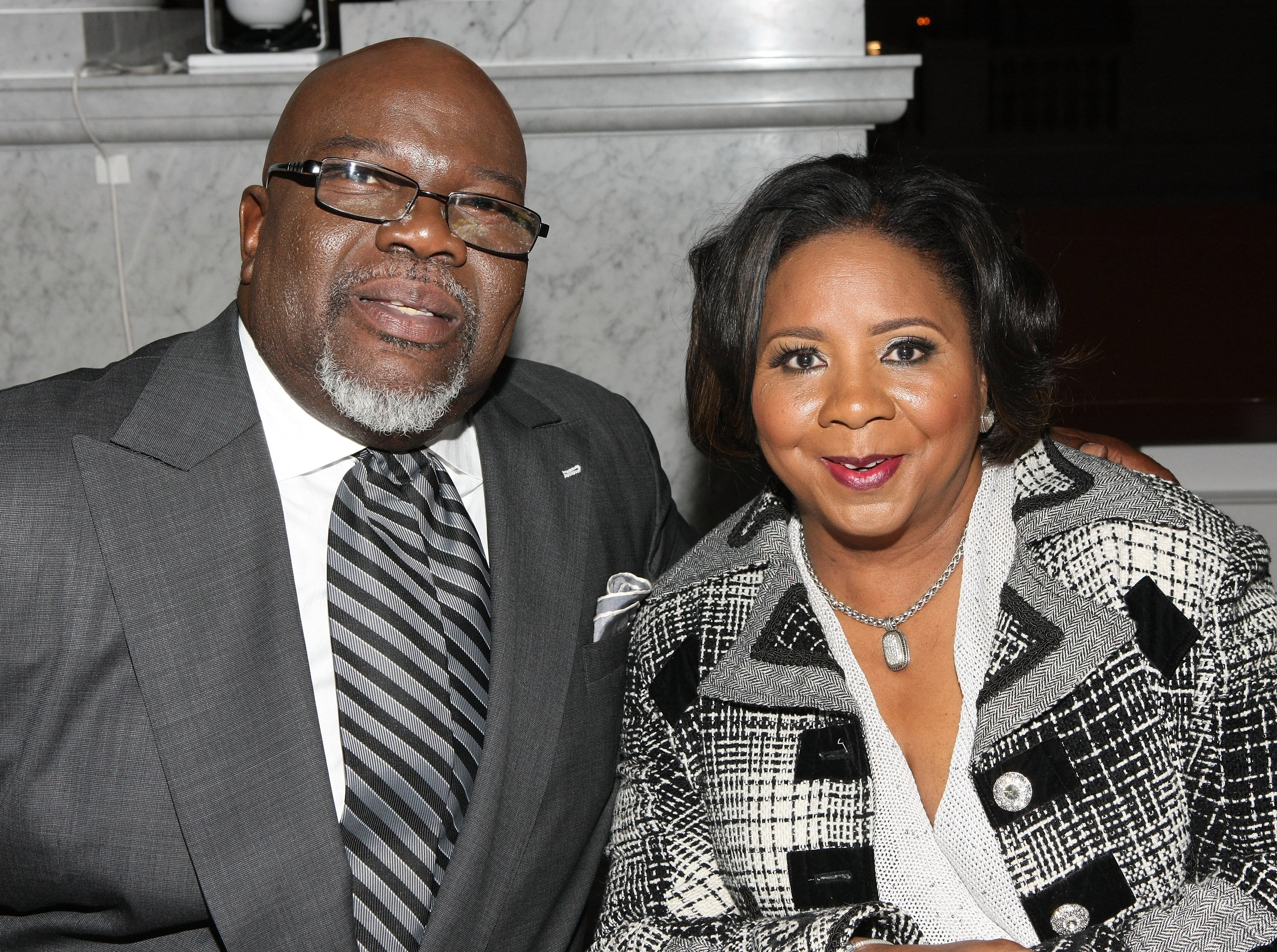 Ella Jean was born to Serita and TD's daughter, Sarah, and her husband, Pastor Touré Roberts, in 2016. Sarah's husband is the senior pastor of One Church International in Los Angeles, and they were married in 2014. 
Toure has three children from a previous relationship, and Sarah has two other children from her previous marriage, so there's very much a blended family dynamic in their household. 
In 2019, Sarah's parents celebrated their 37th anniversary together with a showy display on their social media accounts.
Sarah discussed her role as a stepmother and what it means to have a unique family in her book "Dear Mary," which was published in 2015. The book also examines the relationship between parents and children.
The author explained that her inspiration for the book was after she noticed how rapidly her children were changing, and she wanted to learn how to guide them and protect them better. In an interview, Sarah said:
"I think too often parent-child relationships become dictatorships, but in reality, we can't learn to read or raise children we don't understand."
The 31-year-old has remained inspired by her parents' marriage and teachings. In 2019, Sarah's parents celebrated their 37th anniversary together with a showy display on their social media accounts.
Sarah also posted a lovely message to her folks on her Instagram, thanking them for setting an example and supporting her through every hardship and milestone, including her teenage pregnancy. 
TD met Serita when he was just 23-years-old at her church in Beckley, West Virginia.  They were married in May 1982 and have learned how to make their love last.
TD founded The Potter's House, which is a well-known church in Dallas. Both he and his wife are authors of several books and are practicing pastors. Some of their sermons are available on YouTube.