People: Khloé Kardashian & Tristan Thompson's Main Priority Is to Welcome Baby No. 2 Together
Khloé Kardashian and Tristan Thompson are serious about expanding their family as sources close to them reveal that their main priority is to welcome a second child together.
Khloé Kardashian and Tristan Thompson are willing to take their relationship to another level and are also considering expanding their family together.
In a recent post, it was gathered that the couple's main priority is to welcome a second child together. Khloé and Thompson already share a daughter, True, but giving her a sibling seems to be on top of their list.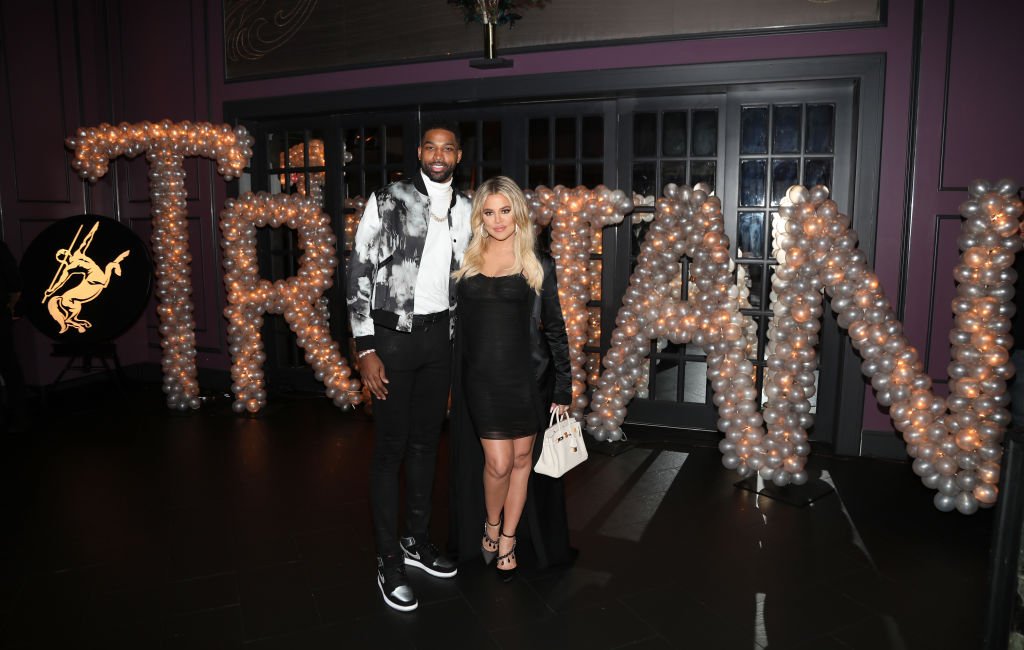 Sources close to the couple revealed that the duo have been trying to get pregnant since last summer, and it has been a major part of their conversation.
Khloé is said to want a large family, and Thompson is also on the same page. A major reason why baby number two is a priority for Khloé, 36, is to give their daughter True a companion.
The reality star said that the pandemic made her realize how important adding a new member to their family was when she realized that she and True were lonely in the house.
The "Keeping Up With The Kardashians" star is not the only Kardashian rooting for her to welcome a new baby. Khloé revealed that her sister Kim has also been urging her to go for a second child.
Khloé is spending most of her time in Los Angeles while Tristan is working in Boston. 
In a recent clip for the upcoming final season of "Keeping Up with the Kardashians, " Khloé and Thompson could be seen talking about their plans for a new baby.
The 36-year-old has reportedly had her eggs frozen but will need Thompson's help to create an embryo. In the clip, she admits that it might be a long process, but it is one she is willing to go through.
Thompson said he agrees with the plan as he has always wanted four kids. The NBA star has a four-year-old son Prince, with his ex Jordan Craig, so he has two more kids to go.
Since their reconciliation, Khloé and Thompson have been getting stronger in the romance department. Sources revealed that Thompson has changed and is serious about being a great dad and partner.
Khloé herself acknowledged the change and may be considering marriage plans with him. Although it is a big step, the reality star is open to marriage since the 29-year-old shows he is capable.
The Boston Celtics player proves to the reality star that he is the right man to take her down the aisles and build a home with, and Khloé is open to more commitment. 
The couple is also committed to making their relationship work even though they stay in different cities. Khloé is spending most of her time in Los Angeles while Tristan is working in Boston.
She enjoys visiting Boston, but does not want to live there as her family and friends are all in Los Angeles. According to reports, the couple is always on the phone and do a lot of Facetiming, video calls.
They also spice things up by sending gifts and also visit each other when they can. Their fans will be hoping that they can make things better than the last time.