Terri Irwin Proudly Reflects on the Sweet Moment She Learned Her Daughter Bindi Was Pregnant
Terri Irwin takes a trip down memory lane during an online interview on Australia's Sunrise on 7. She proudly recalls the sheer excitement that resonated with her after learning that her only daughter, Bindi was pregnant.
Any mother would be proud to see her daughter's kids, especially when the grandkids would be welcomed into a perfect family with loving parents like Bindi Irwin of "Crikey! It's the Irwins," and Chandler Powell.
Bindi and Powell exchanged their marital vows last year, and a few months later, they shared the sweet news of having the newest family member onboard.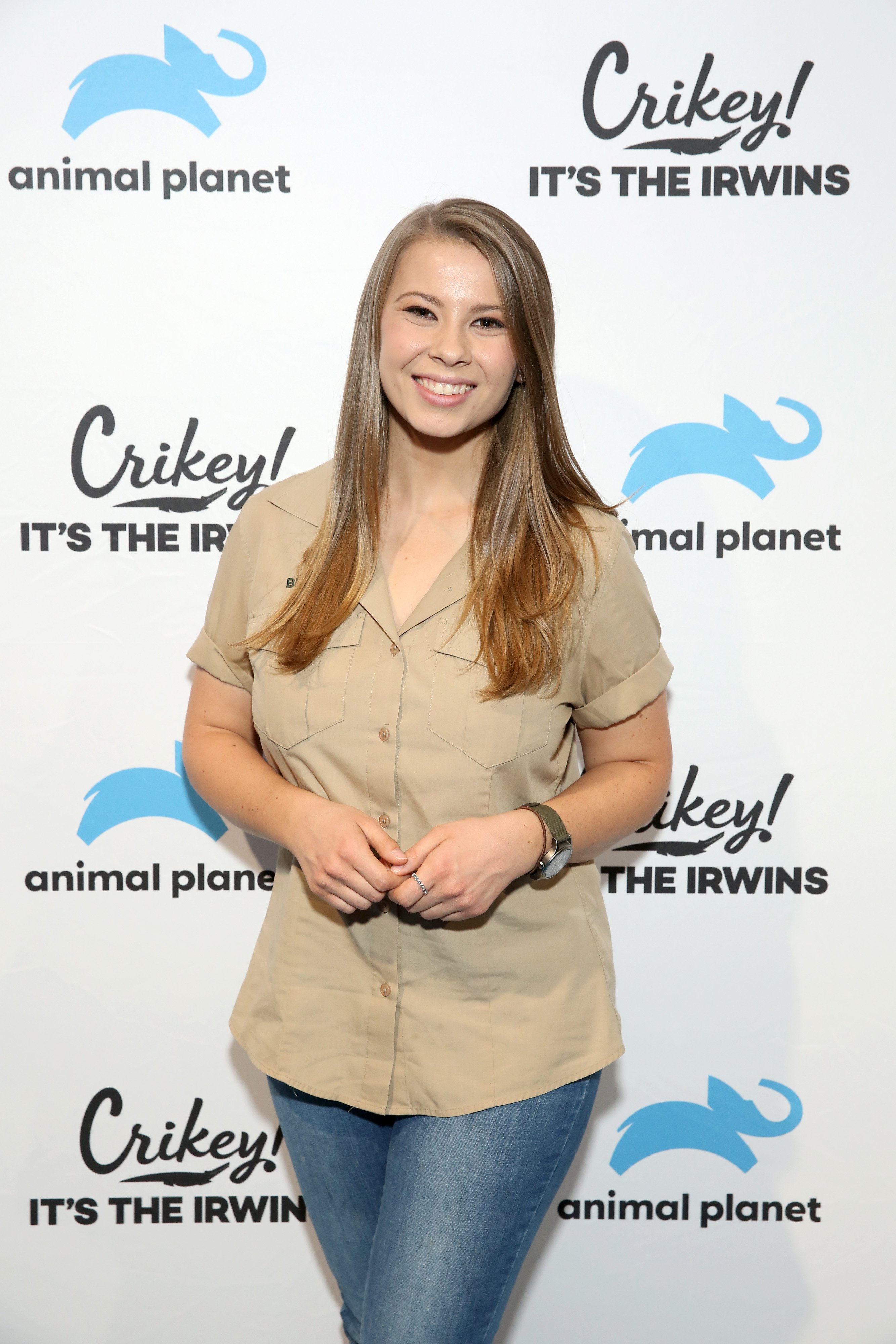 Bindi's mom, wildlife warrior Terri Irwin is more than proud as she is on her way to becoming a grandmother in the coming weeks. During an appearance on TV, she proudly reflected on how she felt when the news first hit her.
Terri was joined by her younger child, 16-year-old Robert. She happily explained that her daughter is set to put to birth next month and that the expectant mom is doing "awesome."
The mother of two mentioned that her daughter waited for an outing—the family's yearly crocodile research trip, before revealing the big news.
For her, it was a sweet moment, and she made her way to Bindi for a warm hug. Months later, she finds herself reliving the moment while gushing about it. She said:
"She announced that she and Chandler were expecting...We all picked names. We all laughed and cried."
Robert was also sharing in the joyous mood, but he waited for his mother to finish before chiming in a light joke about his sister being "massive." The teenager playfully stated that his sister must not know about the joke. 
Here's the hilarious moment wildlife warrior @RobertIrwin copped a punch on the arm from mum @TerriIrwin after making a cheeky comment about his sister's pregnancy 😆 pic.twitter.com/NnFdcojZ0r

— Sunrise (@sunriseon7) February 9, 2021
He later took to Twitter to share the interview by adding a funny comment. Bindi, 22, caught the joke and sweetly added that she loves her brother.
The Irwins who lost their father, Steve Irwin  in 2006 to a stingray explained that he would have been as excited with the news
The 22-year-old and her husband, 24, have been in high spirits since they confirmed that a third member would be added to their bunch. She recently shared a photo of what she looks like in her trimester. 
It showed Powell dressed in khakis as he gently planted a kiss on her bare baby bump. Bindi was in smiles as she rolled up her black shirt. She referred to the moment the photo was taken as a very special moment.
The "Crikey! It's the Irwins" star has shared many special moments concerning her pregnancy. She began sharing from when she found out about her bundle of joy. She said:
"Discovering that I was going to become a mother would forever be a moment where time stood still."
Bindi revealed that after she broke the news to her husband, they happily sat down to discuss their plans for the future. The 24-year-old then shared the joyous news online while he gushed on his wife.
A few months later, the expectant mom told her online fans that they are expecting a baby girl in a heartwarming post that featured herself, Powell who held a sonogram and a giant tortoise.
The Irwins who lost their father, Steve Irwin "The Crocodile Hunter" in 2006 to a stingray explained that he would have been as excited with the news of becoming a grandfather. They maintain that his memories will be kept sacred and alive.