Boris Kodjoe's Wife Nicole Shows Her Long Legs While Relaxing in a White Top & Yellow Shorts
Actor Boris Kodjoe's wife Nicole Ari Parker flaunted her beautiful long legs in yellow shorts and a white T-shirt while relaxing outdoors on the lush green lawn.  
It is that time of the year again when most people get fed up with the icy cold feel of the winter weather and start to earnestly look forward to putting on their beach wares and enjoying the warmth of the summer. 
Even though summer is still very far away, Boris Kodjoe's wife, actress Nicole Ari Parker is already in the mood as she dug up a cute throwback picture of herself during summer 2019.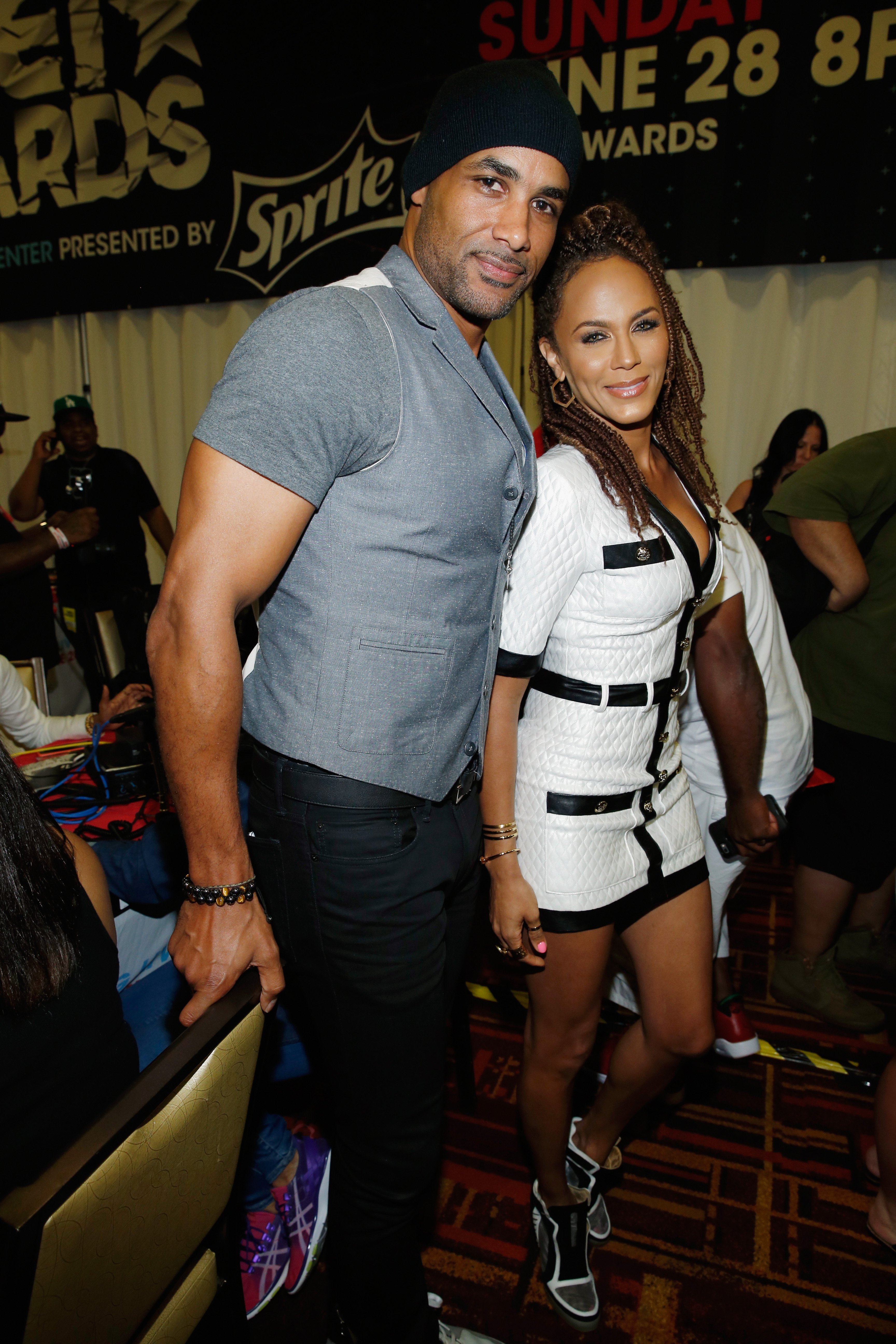 In the photo, Nicole could be spotted outdoors, and she looked very relaxed while sitting on the lush green grass and soaking up some sunlight, but with a little shade provided by the shed she leaned against.
The talented actress neatly packed her Marley braids with a colorful headband and flaunted her long beautiful legs in yellow shorts, which she paired with a white T-shirt and matching white sneakers. She wrote in the caption:
"A moment in the grass by a shed.Alles wird gut#everythingsgonnabeok #Germany #summer2019."
Nicole has enjoyed a successful acting career spanning nearly three decades, and she is best known for "Boogie Nights," "Remember the Titans," and "Blue Streak." More recently, she appeared in the popular Fox series "Empire."
She is also known for her long-lasting marriage to Hollywood heartthrob Kodjoe. The two tied the knot on May 21, 2005, and share two children together. 
The couple put a lot of importance on building themselves individually, and this is evident in how good she looks at 50.
Throughout their marriage, the couple has mostly been inseparable, and they regularly celebrate their love and each other on their individual social media pages. And the self-quarantining period afforded the lovebirds even more time to spend with their family.
The duo also used the opportunity to team up with Pine-Sol to do some good in the community by helping families stay safe amidst the pandemic. While speaking on the partnership, Kodjoe said:
"...we partnered with Pine-Sol, because they have the same idea of how to support our community and make sure that people have [these] opportunities."
Meanwhile, the couple celebrated their 15th wedding anniversary earlier in the year, and Kodjoe treated his wife to a surprise beachside anniversary celebration.
Kodjoe planned the elaborate surprise with a professional planner, Kasiopia, and the intimate morning celebration by the beachfront featured entertainment from folklorist, traditional harpist, and storyteller, Baba.
During this period, the lovebirds have mostly steered clear of controversy in a laudable fashion. Still, the couple admits that while they have hit rough patches in their marriage, it is their commitment to each other that has kept them together. 
More importantly, the couple put a lot of importance to building themselves individually, and this is evident in how good she looks at 50. The same can also be said of her hunky husband.