Katharine McPhee Displays Her Growing Baby Bump in a Glamorous Open Robe — See the Hot Photo
Actress Katharine McPhee showed off her growing baby bump on her Instagram account, donning a gorgeous robe. McPhee posted a four slideshow of Instagram photos versus reality snaps.
Katharine McPhee gushed over her growing belly as she is expecting her first child with music composer David Foster. The 36-year-old shared snapshots of her all dressed and glammed up for Instagram.
The last two pictures taken by paparazzi show McPhee wearing comfy outfits with no makeup on while out on a normal day. Captioning her post, she wrote, "Instagram vs. reality."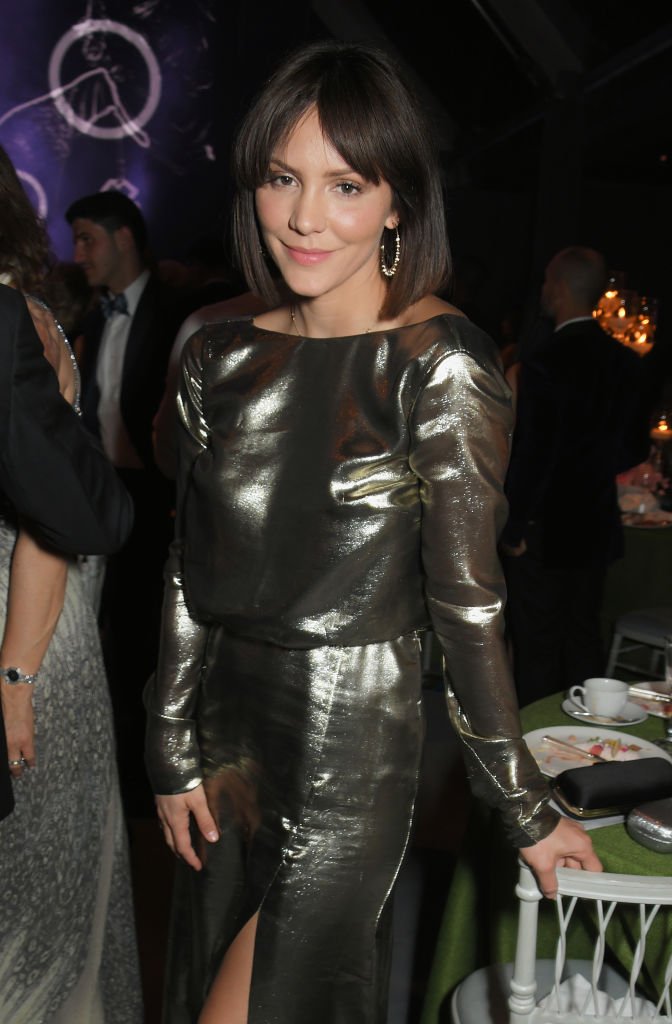 In the first snap, McPhee wore an open orange see-through robe that has long-sleeves. Underneath, she wore a nude two-piece visible on her pregnant body.
The singer posed by the window in her high-rise apartment with her brunette hair worn down. The second picture shows McPhee cradling her burgeoning baby bump donning a black turtle-neck dress.
In one of her casual snaps, she is spotted wearing a blue face mask with her hair tied back in a bun. The songwriter wore a grey sweatshirt with black pants.
McPhee carried a grey side bag as she looks focused while rubbing her hand. The last image shows her carrying another side bag, black in color, as she wore black leggings with a matching cape and a red T-shirt.
In December, McPhee reportedly shared a photo of her first baby bump. At the time, she posed in front of a mirror wearing a baby blue double-breasted jacket and white house slippers.
"The House Bunny" star wore her long curly tresses down as she posed, showing a slightly smiley face. McPhee posed, embracing her tummy as she took the shot.
Earlier this month, she posted a series of pre-pregnancy photos of herself. The mom-to-be reportedly wrote that she misses her body before she fell pregnant.
"Missing fittings and my waistline," she captioned her post. The slideshow displays her rocking three long gowns, each with its unique design. The dresses fit her perfectly well, revealing her slim waist as she looked stunningly beautiful in each outfit.
Even though her waist does not look the same anymore, it must be exciting times for the "American Idol" season 5 winner. News of her pregnancy surfaced in October 2020, at the time McPhee did not initially announce that she is expecting.
However, instead, she dropped a hint saying that she would not be drinking anytime soon amid pregnancy rumors. McPhee reportedly took to social media sharing a video of a package that contained her favorite cocktail from Aperol Spitz.
Foster's wife told her followers that she will not be drinking it and revealed that, on the other hand, she was very excited at the time. McPhee only confirmed her pregnancy in December 2020.