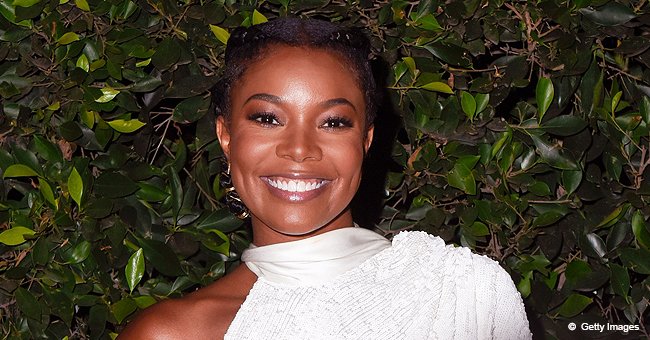 Getty Images
Gabrielle Union Flashes Toned Abs in a Stylish Pink Ensemble & Colorful Sneakers — See Her Look
Activist, author, and actress Gabrielle Union showed off her toned abs in a recent Instagram shot shared on her account. She was dressed head to toe in bright pink whilst wearing multi-colored sneakers as well.
Gabrielle Union posted a picture on her Instagram, laughing in matching pink fashionable pants and a top with complimentary and color-filled sneakers to go. The actress exuded confidence as she flashed her toned abs beneath her stylish ensemble.
Rose-pink clouds filled the background, lending themselves to the on-point caption 'Pink Lady Pledge'. The post attracted a stream of comments from followers and fans with nearly two-hundred thousand likes to go.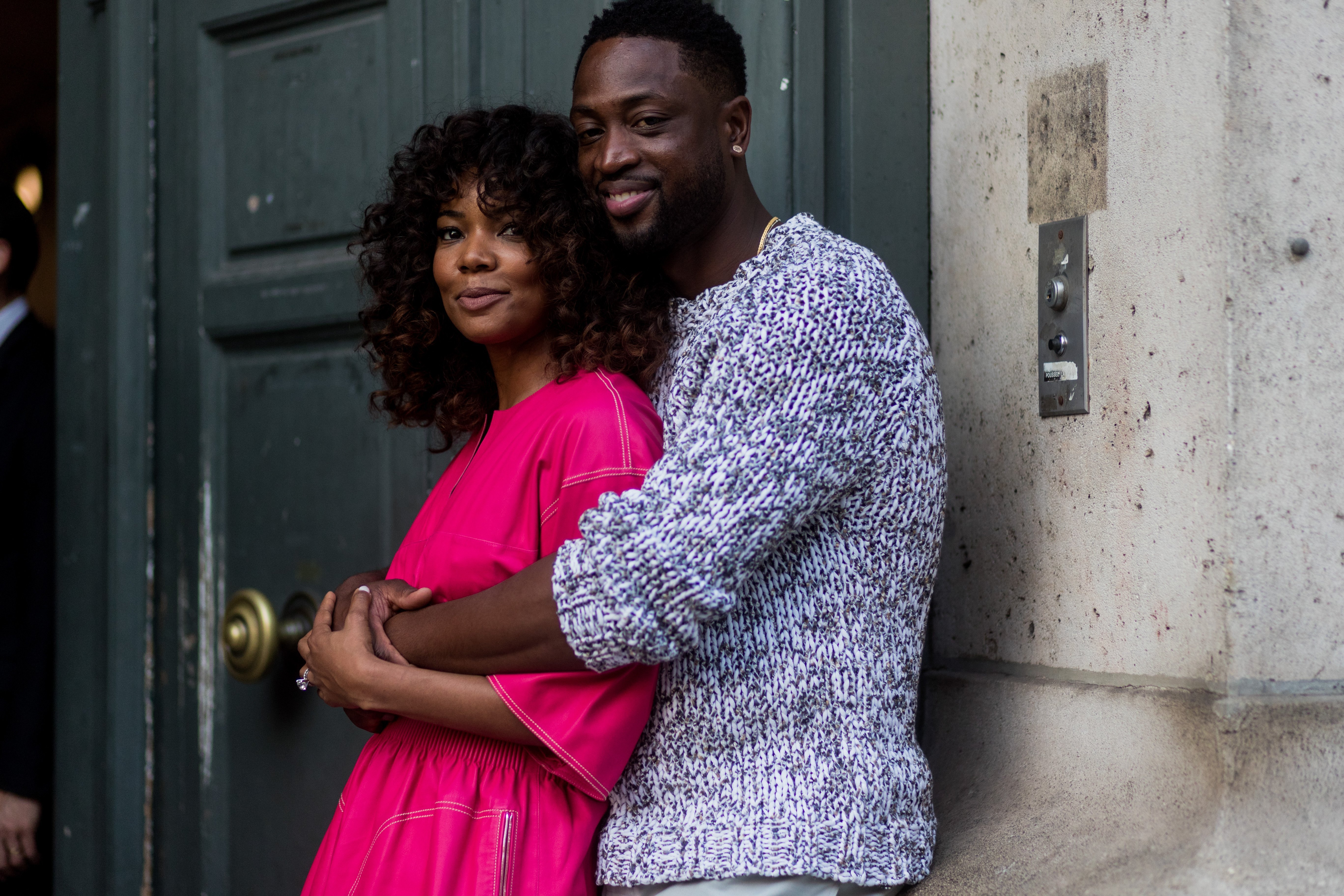 Gabrielle Union & Dwyane Wade hugging outside Hermes during Paris Fashion Week on June 24, 2017. | Photo: Getty Images
PINK FOR DAYS
The talented actress provided a second pink-filled selfie on the same post, still smiling with the same bright outfit and the gorgeous sky in the background. There were lots of complimentary remarks, one saying:
"To act cool, to look cool and to be cool. Til death do us part, THINK PINK!"
This remark was written by @aoutlaw1973 who was obviously quite excited by the two fun-filled Instagram pictures. Other than that, a lot of heart emojis streamed into the comment's section.
TONED ABS
Union was not afraid at all to show off her toned abs under her rosy shirt and pants. With such an alluring and toned figure, it is surprising that her workout routine is not as rough as one would think.
[Union] admitted that when she was younger, she suffered from self-esteem issues.
Of course, the talented actress does spend time working on her body but only for about an hour every week. Whilst most of this time is filled with small yet intensive bursts of strength training, the star also includes some cardio in her schedule.
FASHIONISTA
Union's pink ensemble and funky shoes speak to the star's talent for fashion. In fact, she launched her own clothing line in 2019 partnering with "Fashion to Figure" which targeted curvy women. Speaking about the line, Union said the following:
"this is for my family and all the plus-size women who have messaged me asking for the Gabrielle Union Collection."
This is not Union's first rodeo when it comes to fashion, design, and empowering women through clothing. Back In 2017, the actress also designed her own "New York & Company Fall collection."
BODY CONFIDENT
Kate Hudson is also confident when it comes to her body. The actress took to her Instagram account as well, showing off her cleavage in a radiant jumpsuit which, along with the stars bombshell-blonde hair, glowed brightly in the glimmering sun.
A gold belt, as well as a shiny necklace, accessorized this white jumpsuit. Of course, the post received nearly two hundred thousand likes, as Hudson's luminous smile shone throughout the whole post.
With her self-assured presence, it would be hard to believe that Union grew up with a lack of confidence. However, the actress admitted that when she was younger she suffered from self-esteem issues.
The celebrity, according to Yahoo, believed that being blonde was the only way she could be beautiful. Union even thought that she was ugly but since then, the actress has grown in confidence, embracing her own unique beauty.
Please fill in your e-mail so we can share with you our top stories!